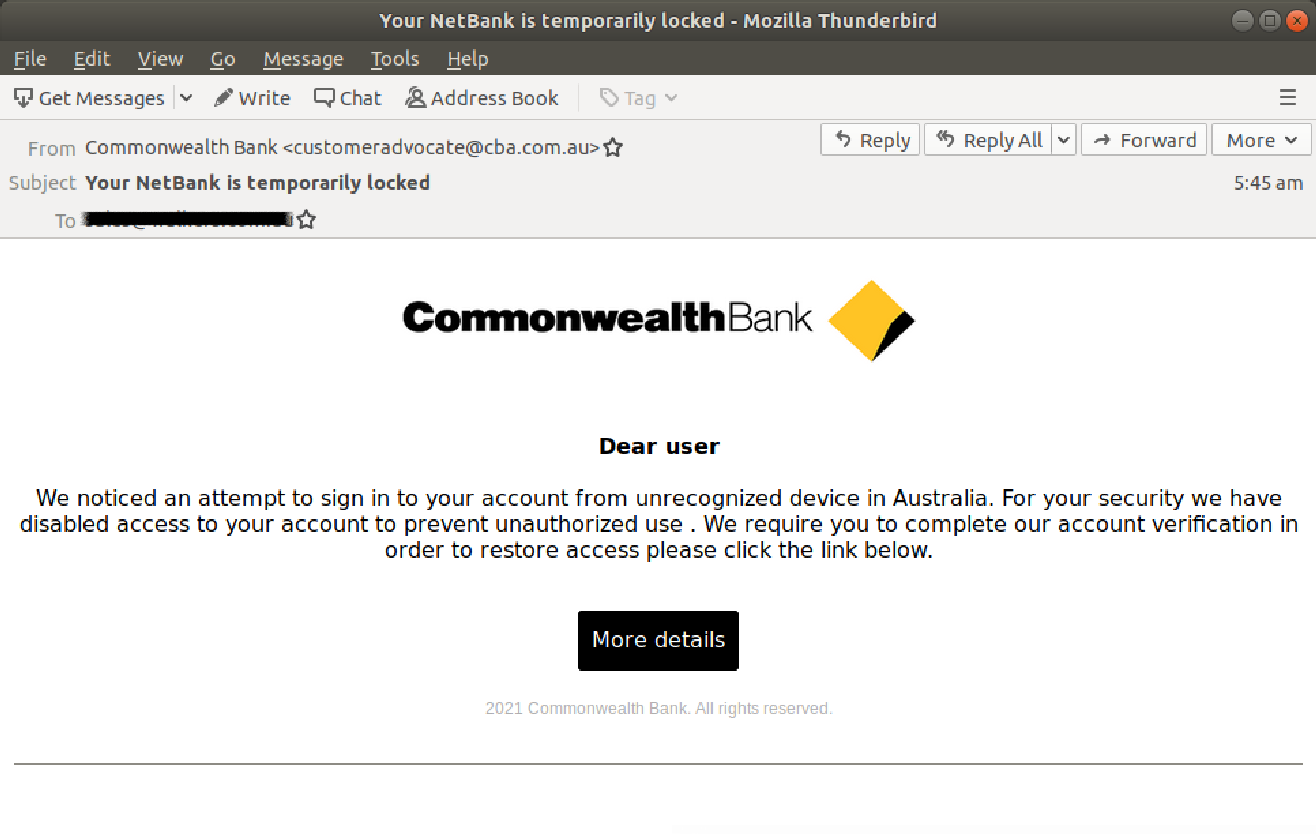 Commonwealth NetBanking Clients are the most recent targets of a phishing scam intercepted by MailGuard. Cybercriminals have targeted the NetBank customers of Australia's largest financial services institution with almost 16 million prospective victims.
Purporting to be from the Customer Advocacy department of CBA, the phishing attempt aims to secure important identity credentials including the victims full name, date of birth, zip code and contact phone number along with login information for criminal harvesting, which if successful, can lead to a severe negative financial impact for the unsuspecting victim.
The scammers journey begins with a simple HTML email from customeradvocate@cba.com.au, falsely alerting the unassuming NetBank user of a security warning stemming from an unauthorised login attempt. Spiking the victim's fear of being locked out of their banking account, the scammer advises the user that their NetBank is locked, luring them into clicking on the phishing link or "More Details" button in order to restore access. In this case, both the subject matter of the email and content has been purposefully crafted to create an urgency for the victim to enter their credentials.
The user is then taken to the first phishing page below which is hosted by LinkTree. Upon closer examination of the web link, a spelling error in "Australia" hints that it may be a scam.
Read More