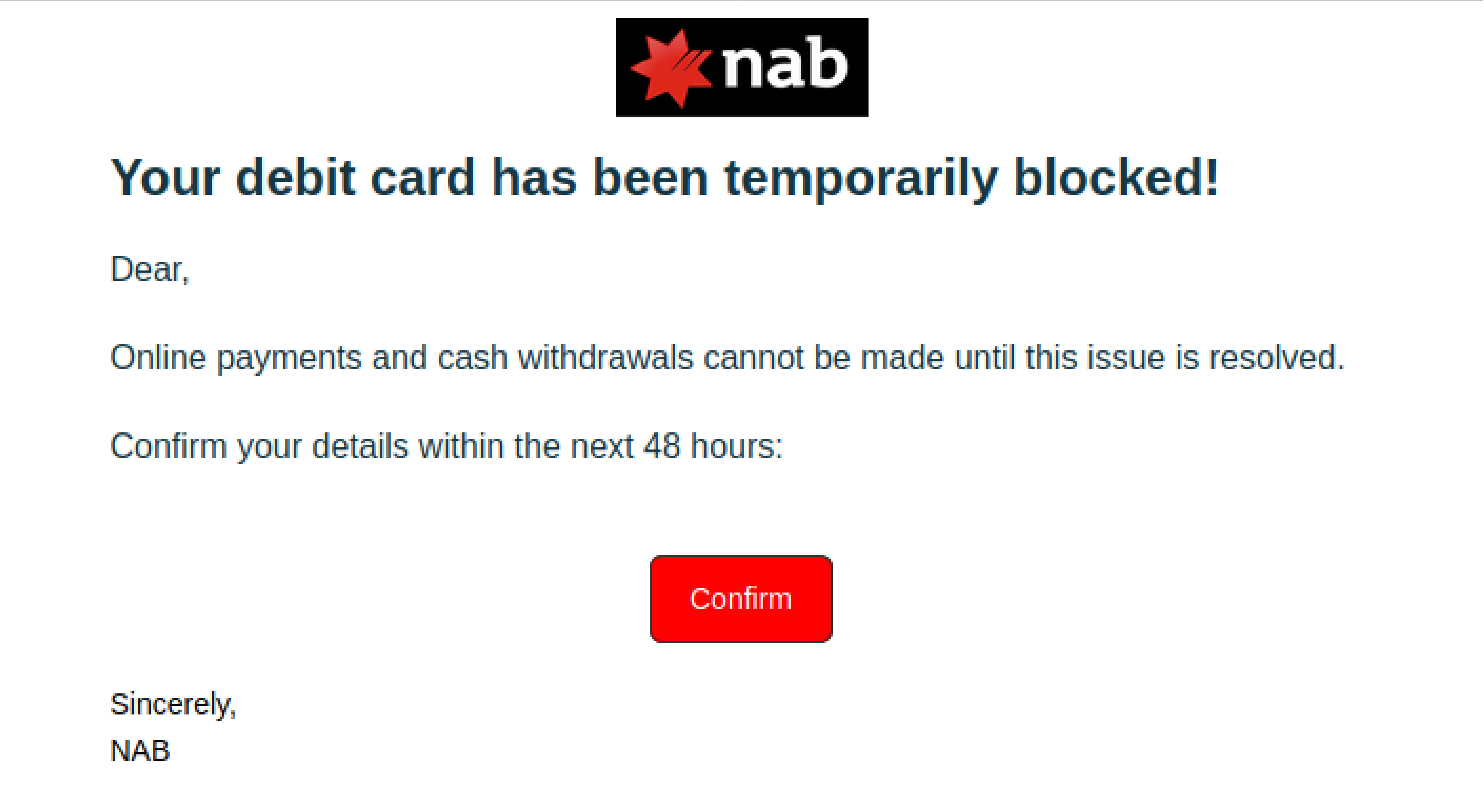 National Australia Bank (NAB) has once again been impersonated by cybercriminals in a phishing email scam designed to steal users' confidential data.
Customers should be wary of an email titled "Please review your account" claiming that their debit card has been blocked.
Intercepted by MailGuard, this new phishing scam advises customers that their "debit card has been temporarily blocked" and that "online payments and cash withdrawals can't be made until the issue is resolved." To create a sense of urgency, the email also asks to "confirm your details within the next 48 hours."
Sent from "NAB", the sender name is spoofing National Australia Bank with the actual sender address of "oren(at)orentzo(dot)co(dot)il", and an email subject reading, "Please review your account".
In this case the scammers have added a degree of sophistication by varying the sender email addresses. Using different SendGrid email addresses i.e. airmaster(dot)com(dot)au(at)sendgrid(dot)net or lynchgroup(dot)com(dot)au(at)sendgrid(dot)net, the scammers aim to avoid being be blocked by email security services.
Read More