STACK MAILGUARD WITH
ZIMBRA
FOR ADDED EMAIL SECURITY
A uniquely interchangeable and stackable solution, MailGuard provides deep protection from malicious email-borne threats.
Stop Phishing, Spear Phishing and Malware for Zimbra Users
As a cloud-based web and email security solution, MailGuard is uniquely stackable with email hosting providers like Microsoft Office365, providing category leading, built for purpose web and email filtering solutions for advanced user and network protection.
The MailGuard solution mitigates the threat of fast-breaking email threats like phishing, spear phishing and malicious codeattacks before they enter a your network, and immediately blocks spam.
MailGuard is simple to implement, requiring no additional hardware, no software licensing or additional administrative costs. It can be deployed alongside Microsoft Office365 within hours through a simple change to MX records for email, and proxy settings for web traffic.

First To Stop Fast-Breaking Email Threats
MailGuard cloud-based email filtering is consistently between 2 hours and 48 hours ahead of the market in preventing fast-breaking attacks. With proprietary IP threat detection engines, MailGuard predicts, anticipates and learns about new and emerging threats, and as a cloud-based security layer, MailGuard applies immediate protection to customers in 27 countries worldwide.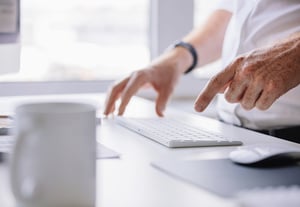 GET PROTECTED
Don't wait until it's too late. In today's climate of heightened cyber risk, you need a specialist cloud email security solution. With no software to install, no updates or patches. Stop advanced ransomware, phishing and sophisticated BEC attacks from reaching your teams' inboxes, today.