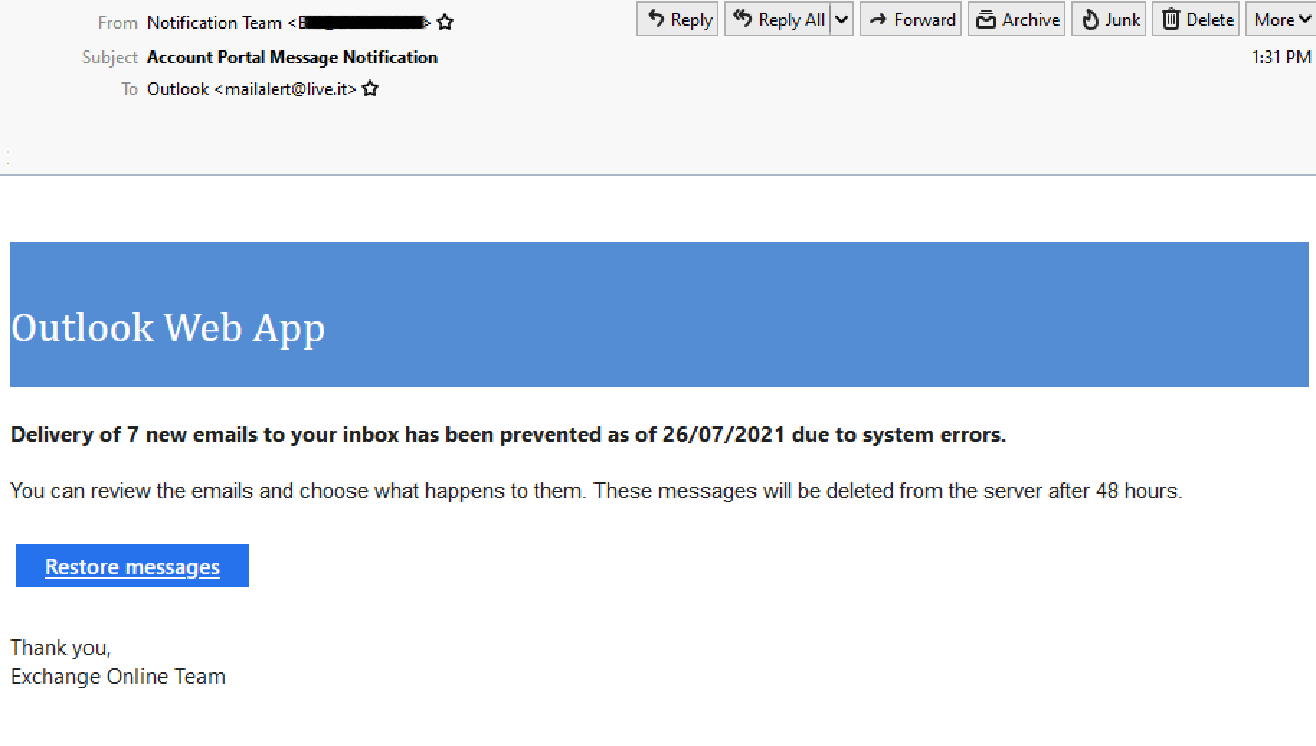 This recent email attack threatens to steal user login credentials masquerading as trusted Microsoft email web app, Outlook. With over 400 million Outlook users globally, there is a good chance that you and your organisation are at risk of data theft.
A fraudulent quarantine alert is the bait used for a recent email phishing scam currently being intercepted by MailGuard. Cybercriminals have used Outlook branding to trick unsuspecting recipients into entering their credentials (email username and password) for use in future criminal activity.
The email arrives as an alert informing the victim of several emails whose delivery has been prevented due to system errors. After which, a link is provided to coerce the victim into reviewing the falsely quarantined emails. Recipients may be tricked into believing that the email is from the 'Notifications Team' however it appears to have come from a compromised Office 365 Account.
Read More