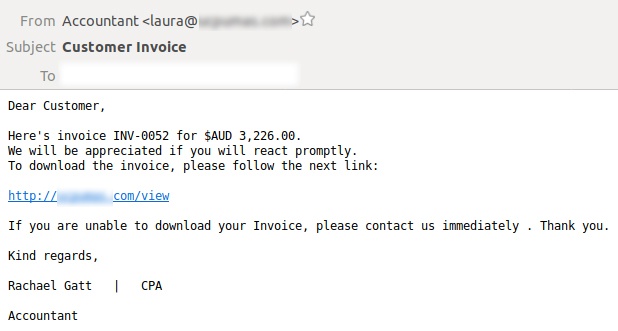 MailGuard has detected a new email-based cyber-attack (shown above) telling the recipient they have been sent an invoice by an accountant.
"React promptly to download the invoice," the deceptive message advises.
Clicking on the link takes the victim of this scam to a malicious website containing a hidden malware payload.
Read More