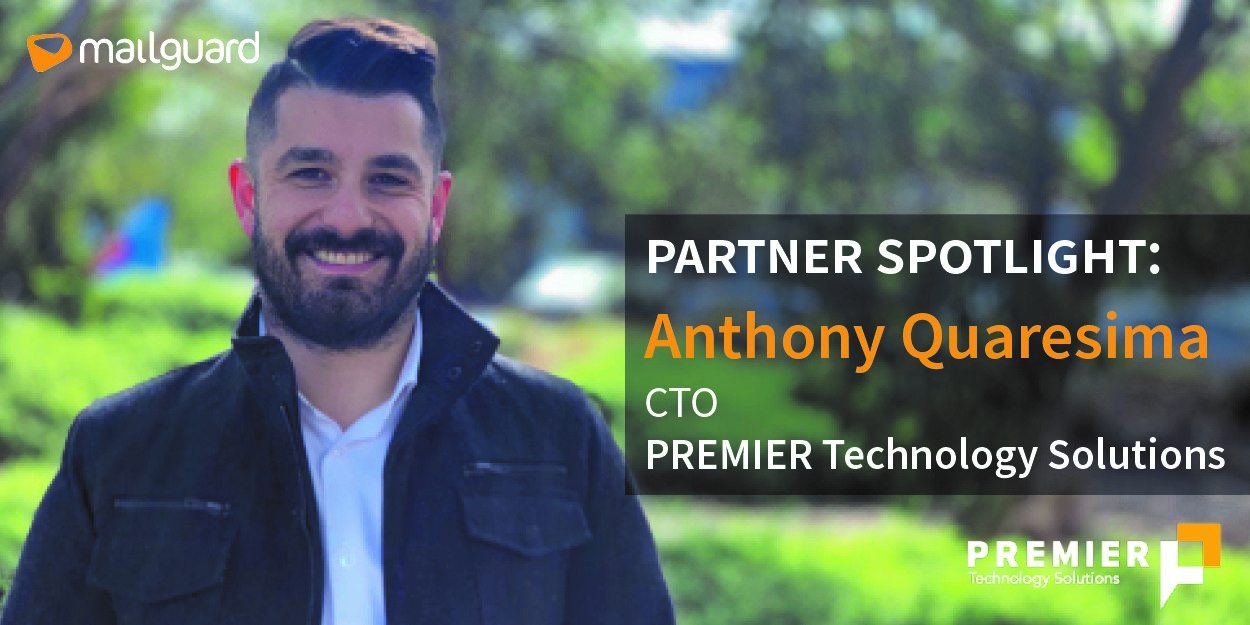 Premier Technology Solutions has been a valued MailGuard Partner since 2016.

Premier was founded in 2001 on the principle that Australian businesses deserve smart, reliable, and efficient IT solutions delivered with pride and integrity. The company has grown to a business with over 40 staff based primarily in Melbourne, delivering premium managed IT services Australia wide.
The firm's solutions and services extend from the desktop to the cloud, and its client base spans a wide range of industries, from manufacturing to financial services, through to hospitality and not for profits.
We spoke with Anthony Quaresima, CTO of Premier on the company's approach to cybersecurity, why it partnered with MailGuard, and tips on collaborating better.
Read More