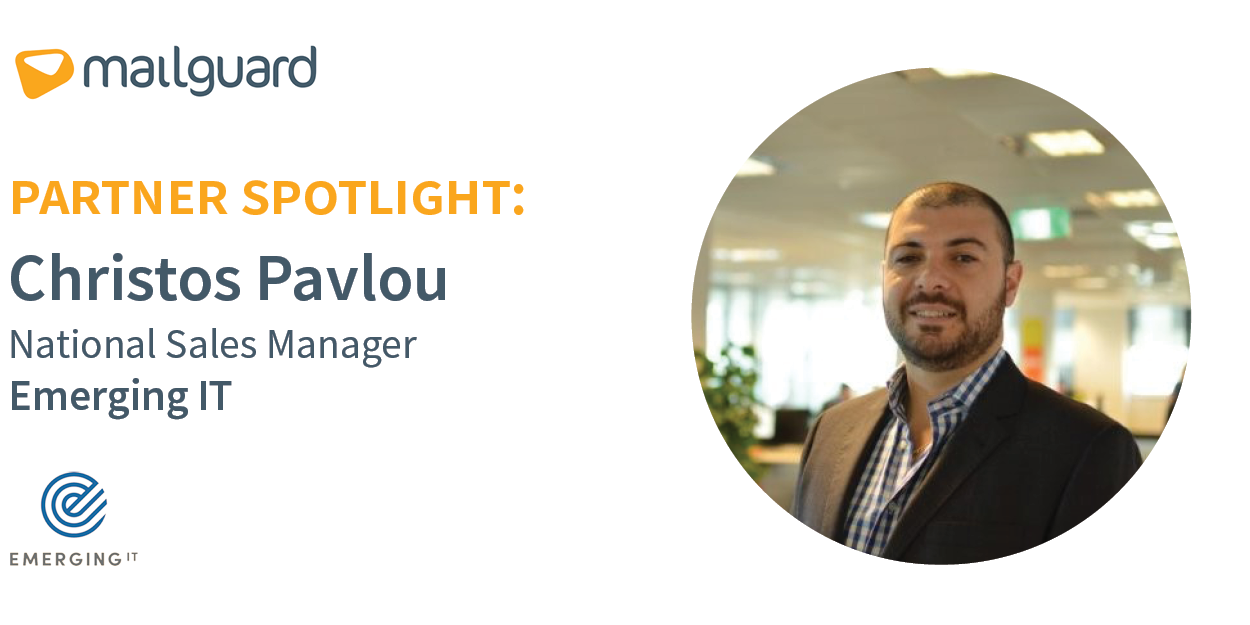 Emerging IT is an Australian managed service provider and has been a valued reseller and partner of MailGuard's since 2016.

The company was founded in 2001 and today, it delivers managed services to over 100 clients. In 2016, the company turned from a Network Operations Centre (NOC) to a Security Operations Centre (SOC). This has seen the implementation of next-generation anti-spam, web defence and antivirus protection.
We spoke with Christos Pavlou, the National Sales Manager of Emerging IT, to learn more about the company's ethos, its approach to cybersecurity, and the biggest value that MailGuard brings to its clients.
Read More