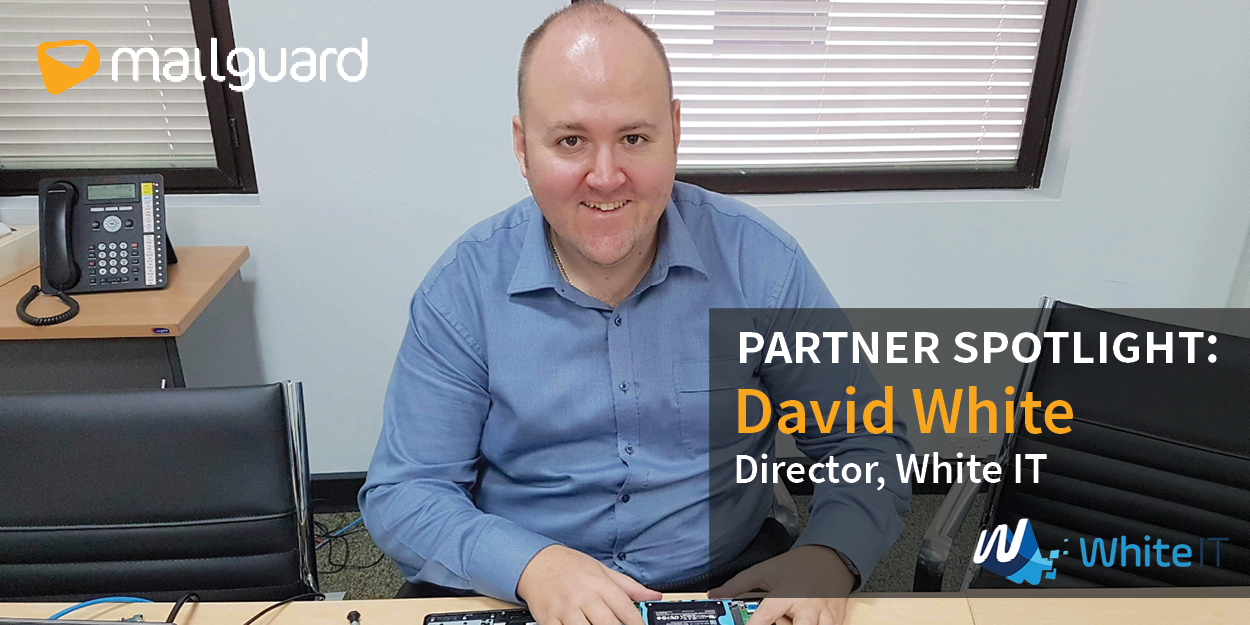 White IT is an Australian managed service provider and has been a valued reseller and partner of MailGuard's since 2016.
Founded in 2015, the company provides tailored solutions for its clients' technology maintenance needs. Its services include preventative solutions such as regular system and security upgrades, remote monitoring, and constant health checks, through to problem fixing such as hands-on IT support, security, and malware fixes.
We spoke with David White, Director of White IT to find out more about the company and its experiences using MailGuard.
Q&A with David White, Director, White IT
What is White IT's approach to cybersecurity? How does it ensure its clients' cyber networks are secured?
"We recommend adopting a proactive approach towards cybersecurity. This allows you to detect, plan, and react in real time to minimise any downtime. Not only does this help prevent disruption within the workplace but it also saves you money, especially if you have a critical business deadline to meet. With your digital business networks performing at their best, you'll receive the ROI and level of productivity that you expect.
We take a proactive approach to IT maintenance by checking and fixing systems before faults occur. For example, our technicians go through a comprehensive health check on servers and infrastructure, desktops, notebooks, routers, data backups, power protection, patches and updates, email system, antivirus and antispam, licensing and remote access, plus many other areas."
What role does MailGuard play in your cybersecurity strategy?
"MailGuard's fully managed services deliver peace of mind. We know that that our email environment is as efficient as possible and that our systems are systems are fully protected. Another one of the biggest benefits of using MailGuard is the ease of the service. It is very easy to use, and I enjoy its simplicity."
What do you think is the biggest contribution that MailGuard plays to any company looking to solidify their cybersecurity strategy, including those who are already users of Microsoft Office 365?
"Most of our clientele come from small to medium-sized businesses. We offer MailGuard's services to our clients to help protect their growing business as we believe it's prudent to employ an additional layer of cloud email security with a solution like MailGuard. On top of Office 365 security, MailGuard's services helps businesses using Office 365 stop malicious threats like phishing & spear phishing emails."
What feedback do you have from clients who are using Microsoft Office 365 and who use MailGuard to provide an extra layer of security?
"The feedback is generally aligned with our experience in using MailGuard. Most of them cite a simple user experience and effective & reliable services as the highlights of using the product. They feel safe when receiving emails and it's not surprising to see that a lot of them recommend MailGuard to their colleagues and friends."
Elaborate on your selling strategies. What advice do you have for our other partners who are selling email security solutions such as MailGuard?
"It's easy for us to sell MailGuard because we also use the product to protect our own company's inboxes and networks. We are able to relate with their concerns and often share our experiences. For example, we often exchange stories on receiving different types of spam emails and discuss how to overcome problems like these.
Doing so allows us to gain our clients' trust, making it easier for us to recommend using MailGuard as a reliable email security provider."
What's your favourite thing about helping organisations secure their digital systems?
"By helping them securing their systems, such as email, we have a chance to help them realize the full potential of their technologies, their services and their talent."
Interested in finding out more about White IT's products and services?
Contact the team at White IT:
Phone: 1300 208 499
Email: help@whiteit.com.au
Website: https://www.whiteit.com.au/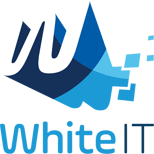 ---
Talk to us
MailGuard's partner blog is a forum to share information and we want it to be a dialogue. Reach out to us and tell us what your customers need so we can serve you better. You can connect with us on social media or call us and speak to one of our consultants.
Australian partners, please call us on 1300 30 65 10
US partners call 1888 848 2822
UK partners call 0 800 404 8993
We're on Facebook, Twitter and LinkedIn.