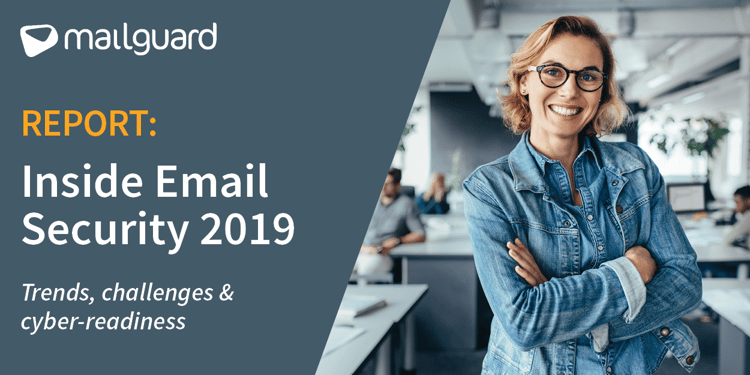 In his 2019 keynote speech, Microsoft CEO Satya Nadella warned that the cost of cybercrime is approaching US$1 trillion per year. Email borne-attacks like phishing, and ransomware form a key component of this figure.
But are organizations prepared to deal with such attacks? What are they currently doing to defend themselves from such attacks? What are some of the biggest consequences of being hit by a malicious email? What does the future of email security look like?
We answer these questions and more in our newly released report: Inside Email Security 2019. Containing insights from a survey we conducted in October this year, the report seeks to understand trends and challenges relating to email security, and the cyber-readiness of businesses, reflected in their ability to identify & detect email-borne attacks. Organizations from a range of over 10 industries were surveyed, ranging in size from small to enterprise.
With 2019 drawing to a close, this report will provide you and your clients with actionable insights to use when planning your 2020 email security framework.
Click on the report image below to download your copy.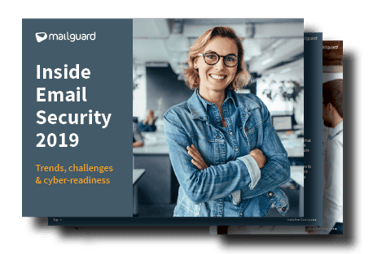 Happy reading!
Talk to us
MailGuard's partner blog is a forum to share information and we want it to be a dialogue. Reach out to us and tell us what your customers need so we can serve you better. You can connect with us on social media or call us and speak to one of our consultants.
Australian partners, please call us on 1300 30 65 10
US partners call 1888 848 2822
UK partners call 0 800 404 8993
We're on Facebook, Twitter and LinkedIn.