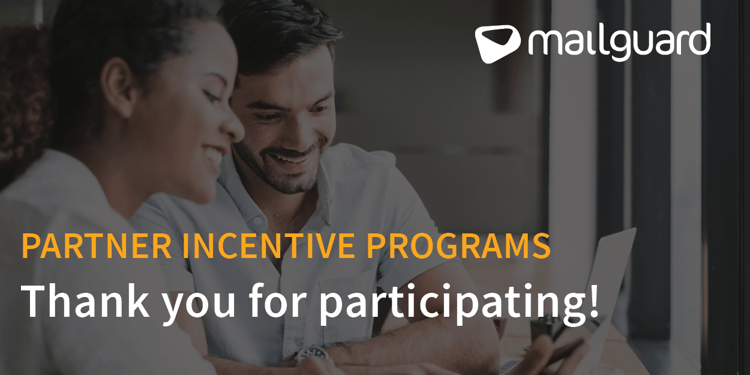 To celebrate the end of another successful year, we launched incentive programs for our managed partners and resellers from October to December 2019.
We invited partners to onboard as many clients as possible over the 3 months. The objective behind these programs was to generate awareness around the rise of cybercrime (especially during the holiday season) and to protect as many businesses as possible from suffering significant losses.
Congratulations to all our winners! We thank you & applaud the efforts of your teams, and sincerely hope you enjoy your prizes. Look out for an email with more details on your $250 gift cards.
For those who missed out and want to get in on the action – don't fret! We will be announcing our next incentive program in the coming weeks. In the meantime, feel free to reach out to us on the contact points below if you have any queries.
We wish you a cyber-secure and awesome start to 2020!
Talk to us
MailGuard's partner blog is a forum to share information and we want it to be a dialogue. Reach out to us and tell us what your customers need so we can serve you better. You can connect with us on social media or call us and speak to one of our consultants.
Australian partners, please call us on 1300 30 65 10
US partners call 1888 848 2822
UK partners call 0 800 404 8993
We're on Facebook, Twitter and LinkedIn.