Exciting news about Azure Australia Central (AAC): after lengthy preparation and testing, Microsoft's secure public cloud infrastructure, is fully operational and the first users are online.
The Digital Transformation Agency (DTA) has successfully piloted a protected-level Office 365 environment on AAC, confirming the viability of the platform and paving the way for more government agencies to migrate their operations to the Azure cloud.
Microsoft has worked closely with a select group of Australian technology partners, including MailGuard, to launch AAC. Drawing on the expertise of their Australian partnership group, Microsoft has devised a secure cloud environment meeting the highest standards for data protection to host the online operations of security-critical agencies.
DTA's move to the AAC cloud heralds the beginning of a trend toward the new platform.
Microsoft Azure Customer Acquisition Lead, Alex de Gruiter, recently commented; "over the past three months, I personally met with more than 50 government agencies in Canberra to talk about the implications of adopting the new Azure regions, and how they could move as quickly as possible."
MailGuard & Azure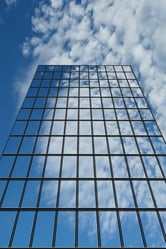 Designed and operated in partnership with Canberra Data Centres (CDC), the Azure cloud provides a secure environment for the storage and handling of classified government data and is certified by the Australian Signals Directorate.
MailGuard has been working closely with Microsoft as a launch partner of Azure Australia Central. We're proud to be part of such a vital and groundbreaking project that advances the standards for data security in Australia, fosters a more secure online environment and serves the Australian national interest.
MailGuard's close collaboration on AAC is part of our ongoing relationship with Microsoft.
Gavriella Schuster, Microsoft's Corporate Vice President Commercial Partner Channels & Programs,

highlighted her company's close relationship with MailGuard at

Inspire 2018.

Last month, MailGuard was certified as a

Microsoft Gold Partner,

recognition of our commitment to excellence within the Microsoft Partner ecosystem.
Talk to us

MailGuard's partner blog is a forum to share information and we want it to be a dialogue. Reach out to us and tell us what your customers need so we can serve you better. You can connect with us on social media or call us and speak to one of our consultants.
Australian partners, please call us on 1300 30 65 10
US partners call 1888 848 2822
UK partners call 0 800 404 8993