MailGuard Lite

We've been working for a while now on a pilot project for Microsoft CSP Partners that's going to take our integration with the Microsoft ecosystem to the next level. MailGuard Lite is designed to give users all of the powerful features of MailGuard's advanced threat protection in a more streamlined format (with pre-set options).
Gavriella Schuster - Microsoft's Corporate Vice President Commercial Partner Channels & Programs - highlighted our progress in her keynote at the recent Microsoft Inspire 2018 in Las Vegas.
One of the really neat features of MailGuard Lite is that it's fully self-contained, minimising the support effort required of partner sellers.
MailGuard Lite is the entry-level product in our range, and exclusive to Microsoft CSP. As we work towards simplifying our range, customers will have the choice of:
MailGuard Lite as an entry-level solution,

MailGuard Classic as a fully featured email filtering solution, or

An integrated email security bundle including MailGuard, SafeGuard & MailGuard Live, combining advanced filtering, archiving and continuity in a powerful email security suite.
I'll be updating you on further details soon. The idea of this new simplified product range is to make selling MailGuard simpler and easier for our Partners, and easier to manage for customers.
Canberra Data Centres: MailGuard is a launch partner
Another project we're working on closely with Microsoft is the pioneering Azure Australia Central; the first MS Azure secure data centre outside the US.
Being part of AAC means that MailGuard services are hosted on Microsoft's Australian secure public cloud, certified by the Australian Signals Directorate.
Azure Australia Central hosts mission-critical government services, and it's operated in partnership with the Canberra Data Centres (CDC).
MailGuard now offers selected customers email filtering services hosted on AAC:
Ultimate security with full certification by the Australian Signals Directorate for Unclassified and Protected Data.

Compliance: customers' unclassified and protected data will be managed securely from the Australian-owned, secret-accredited facilities of the

CDC.

Resilience: high availability and disaster resilience from the only global cloud in multiple Australian regions (Sydney, Melbourne and Canberra).
> If you'd like to learn more about this, please download the Azure Central Solutions brochure.
SSO and MFA
We're bringing single-sign-on (SSO) & third-party multi-factor authentication (MFA) to the MailGuard product range. This is something I've been pushing hard, so I'm excited to announce that the SSO and MFA features are now having the finishing touches and polish put on before they're ready to go.
This is going to be a significant upgrade in terms of security and UX.
Once these new features are online, users will be able to sign into their MailGuard services using their social media apps or similar third-party accounts.
Introducing SSO and MFA at the same time is an important aspect of this upgrade because the convenience and flexibility of SSO needs to be reinforced with the enhanced security that MFA ensures. Our customers will be able to log into their portals more easily, and with the peace of mind that MFA provides.
Backend systems upgrades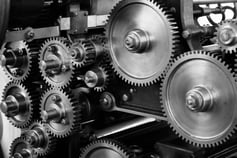 This isn't really an announcement, it's a reminder because we're always working on the MailGuard backend. It's part of our commitment to having a benchmark security posture. I spend time every day overseeing the maintenance of the MailGuard engine so that it's firing on every cylinder and mitigating new threats in record time.
There is some new stuff we're building into MailGuard though, like a new email preview feature and a tracker capability. I'll update you on those in my next post.
One last thing I want to mention here, while I'm talking backend stuff; the AI project we're working on with Deakin University is moving ahead at pace so there will be some news to share about that in my future posts, too.
More soon...
A big part of my role as MailGuard CTO is overseeing our development work on a daily basis, and as my crew will tell you, I like to be really hands-on. Cybersecurity is an extremely detail dependant industry, so I like to make sure I'm up close and personal with all our products and projects.
This is the first in a series of blog posts I'm going to write. The idea is to get my head out from under the bonnet for a few minutes, to give you a quick update on what we've been doing in the MailGuard workshop and some news about what's in the works.
I've just clocked up my first 12 months as CTO. It's been a busy, exciting year, and I'm revved up for the one ahead.
Talk to you soon!
… … ...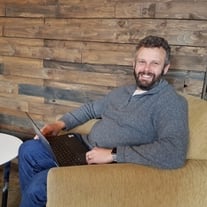 Bill Rue is MailGuard's Chief Technology Officer (and lawn bowls champion). Bill celebrated his 12 month anniversary at MailGuard in July.
Before joining MailGuard Bill Rue's extensive experience in the IT world included roles as Technology Strategist for Microsoft as well as experience with military technology systems. Bill is focussed on AI development, cybersecurity and building better SaaS technology.
… … ...
Talk to us

MailGuard's partner blog is a forum to share information and we want it to be a dialogue. Reach out to us and tell us what your customers need so we can serve you better. You can connect with us on social media or call us and speak to one of our consultants.