I'm very pleased to announce that MailGuard is now an official launch partner of Microsoft Azure Australia Central.
Our email filtering technology is now hosted on Microsoft's secure public cloud, which is certified by the Australian Signals Directorate.
Microsoft has developed Azure Australia Central to host mission-critical applications and services used by the public sector. Designed and operated in partnership with Canberra Data Centres (CDC), the Azure cloud provides a secure environment for the storage and handling of classified government data, including sensitive national security data.
What does this mean for MailGuard customers?
MailGuard can now offer selected customers the opportunity to have their email filtering services hosted on Azure Central and take advantage of its groundbreaking features.
Ultimate security with full certification by the Australian Signals Directorate for Unclassified and Protected Data.

Compliance: customers' unclassified and protected data will be managed securely from the Australian-owned, secret-accredited facilities of the

CDC.

This is crucial for customers who are custodians of classified or protected information.

Resilience: high availability and disaster resilience from the only global cloud in multiple Australian regions (Sydney, Melbourne and Canberra).
> Download the Azure Central Solutions brochure to learn more.
MailGuard + Azure Australia Central
Mark Leigh - Director One Commercial Partner, Microsoft Australia - announced MailGuard's participation in Azure Australia Central on the Microsoft website, saying:
"We have brought online Azure Australia Central, and thanks to the determined and unwavering support of our partner ecosystem, we are accelerating the opportunity to digitally transform Government and the operations of national critical infrastructure.
"Reflecting the new business opportunities Azure Australia Central provide, I am excited to announce 47 partners, both local and international, are leveraging the unique characteristics of the platform. This is such an exciting time for Microsoft and our partners because together we can make a real difference by bringing rapid innovation to the computing fabric of our nation."
In his article, Mark went on to talk about the importance of Azure Australia Central as a contemporary data-security platform:
"The Federal Government's recently released Secure Cloud Strategy notes how the move to cloud computing; 'can generate a faster pace of delivery, continuous improvement cycles and broad access to services. It can reduce the amount of maintenance effort required to 'keep the lights on' and refocus that effort into improving service delivery.'
"Working with all of our valued partners we can help accelerate the modernisation of Australia and New Zealand public sector and national critical infrastructure customers to delivering a new era of efficiency and innovation and smarter services for citizens and businesses.
"We've created a unique partnership with Canberra Data Centres to build these two new Azure regions to the highest specifications, ensuring high performance, low latency, and unsurpassed security. And, because Canberra Data Centres already provides computing services to a huge array of the public sector's lead agencies, it means we can work together to offer these organisations the chance to co-locate all of their computing under one, secure data centre roof.
"Microsoft now offers Azure from three cities in Australia; Sydney, Melbourne and Canberra – more than any other global cloud provider, ensuring unparalleled resilience."
Register your interest
The whole MailGuard team are looking forward to continuing our close collaboration with Microsoft in this important new venture.
Microsoft has developed Azure Australia Central for government and critical infrastructure organisations and their suppliers, so the migration of customers' email filtering workloads to Azure Central will be on an invitation-only basis.
If you are interested in participating, please contact us via the web form, here.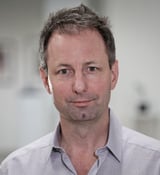 Hi, I'm Craig McDonald; MailGuard CEO, founder of GlobalGuard and cybersecurity blogger.
Follow me on social media to keep up with the latest developments in cybersecurity and Blockchain; I'm active on LinkedIn and Twitter.
I'd really value your input and comments so please join the conversation.