In 2016 the Australian Government launched their cybersecurity strategy, which included AU$230 million to fund education, training and research.
The Australian Cyber Security Growth Network - AustCyber - was founded as a result of that initiative; with the mission of nurturing the Australian cybersecurity industry.
On Monday, June 5 AustCyber hosted their second GovPitch event in Canberra. GovPitch is an annual forum for leading Australian cybersecurity companies to present their products to government decision makers.
MailGuard's CTO Bill Rue presented at GovPitch on Monday showcasing MailGuard's innovative SaaS security products and promoting our mission of shielding companies from cyber-attack.
Photo, below: Bill Rue greeting guests at the MailGuard table; GovPitch 2018.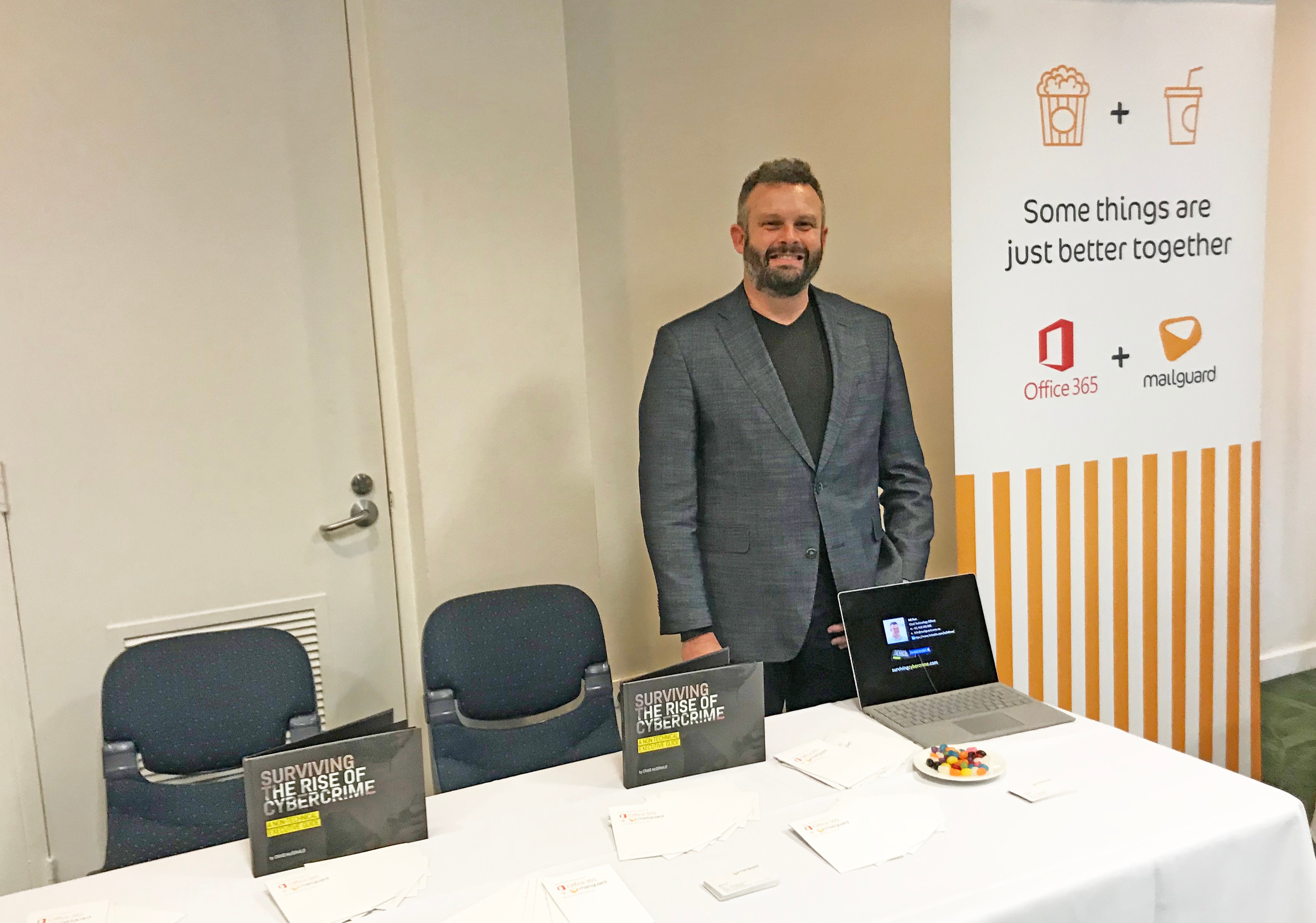 Top level networking
We're always looking for ways to communicate our company mission and work more closely with Australia's most senior security agencies. It's great for us and it's great for our partners because greater awareness of MailGuard drives sales across our partner network.
Only a handful of cybersecurity companies were given the opportunity to present at GovPitch, so being chosen as part of that select group is a great validation of MailGuard's constant efforts to innovate in the cybersecurity space.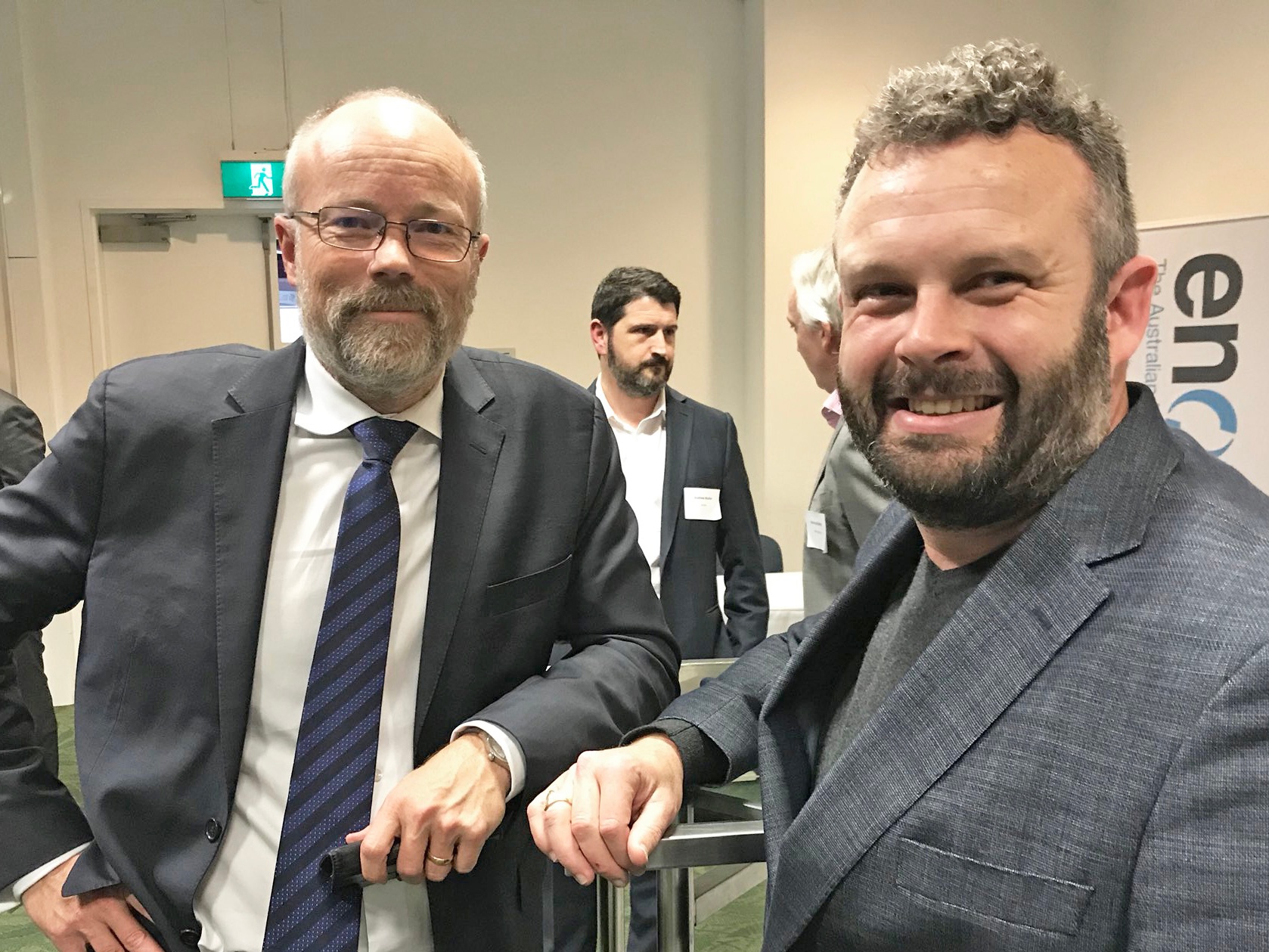 Above: MailGuard CTO Bill Rue chatting with Alastair MacGibbon, Australian cybersecurity advocate, at GovPitch.
MailGuard has a commitment to work closely with government agencies in ensuring Australia has the best possible standards of data security.
GovPitch was an opportunity for us to reconnect with Australian security advocate Alastair MacGibbon who gave an inspiring talk at MailGuard's CxO Luncheon earlier this year.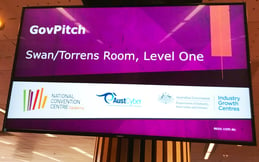 GovPitch is an important platform for connecting Australian Government agencies with cybersecurity vendors and encouraging a closer dialogue.
Cybersecurity has a vital role to play in securing Australia's economic future and MailGuard is proud to be working with AustCyber on that mission.
Ultimate security
The GovPitch forum comes hot on the heels of Microsoft's announcement of Azure Australia Central; their platform for mission-critical applications and services used by the Australian public sector.
MailGuard is an official launch partner of Azure Australia Central, so our email filtering technology is now hosted on Microsoft's secure public cloud.
> Read more about MailGuard's inclusion in Azure Australia Central, here.
Talk to us
MailGuard's partner blog is a forum to share information and we want it to be a dialogue. Reach out to us and tell us what your customers need so we can serve you better. You can connect with us on social media or call us and speak to one of our consultants.
Australian partners, please call us on 1300 30 65 10
US partners call 1888 848 2822
UK partners call 0 800 404 8993
We're on Facebook, Twitter and LinkedIn.