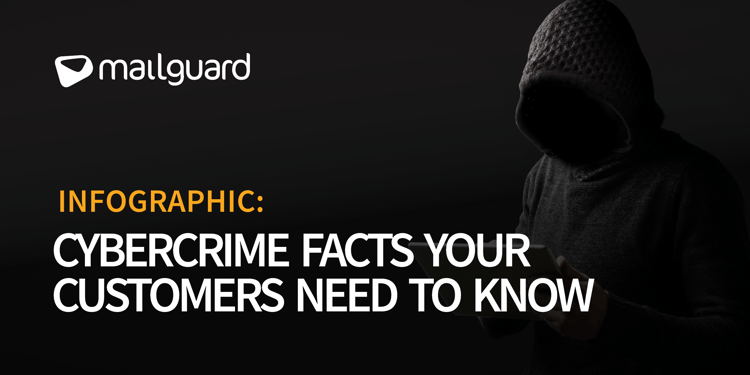 Earlier this month, we partnered with the National Cyber Security Alliance to mark Cybersecurity Awareness Month (CSAM), a global initiative dedicated to raising awareness about the importance of cybersecurity. This year's theme is 'Do Your Part. #BeCyberSmart', helping to empower individuals and organisations to own their role in protecting their part of cyberspace.
While CSAM might be coming to an end, it is never too late to remind our customers of the need to enhance their cybersecurity strategies. With global cybercrime predicted to cost up to $6 trillion annually by 2021, being equipped with the right information and taking action quickly can help prevent businesses from getting caught in the landslide.
This CSAM, empower your customers with critical cybercrime facts that every email user needs to know. To help, we've put together an infographic with latest statistics on cybercrime that you can share.
Together, let's continue collaborating and learning from one another to protect our customers from cybercrime.   
What strategies are you advocating to your clients, to ensure their businesses and their data are always protected? We'd love to hear your views. Feel free to contact us via the details below or join the conversation on our Twitter and LinkedIn pages.    
Talk to us
MailGuard's partner blog is a forum to share information and we want it to be a dialogue. Reach out to us and tell us how we can serve you better. You can connect with us on social media or call us and speak to one of our consultants.
Australian partners, please call us on 1300 30 65 10
US partners call 1888 848 2822
UK partners call 0 800 404 8993
We're on Facebook, Twitter and LinkedIn.