Email users need to be extra vigilant, with MailGuard intercepting an email phishing scam purporting to be from a well-known repair company, however the email is in fact from a compromised email account, making it difficult to discern from a legitimate request. File sharing amongst colleagues and clients is commonplace, and a practise that cybercriminals have taken advantage of in recent times for credential harvesting and potentially install malware onto computer networks.
The email carries the subject line: 'FWD: Jobs Alert' and is sent from a compromised email account belonging to an employee of the repair company. Popular file-sharing service Microsoft OneDrive is imitated in the body of the email providing users with a link to open a document that must be signed and returned within '24 hours of receipt'. The addition of the credentials of the compromised individual is included as a sign- off to feign authenticity.
Here's what the email looks like: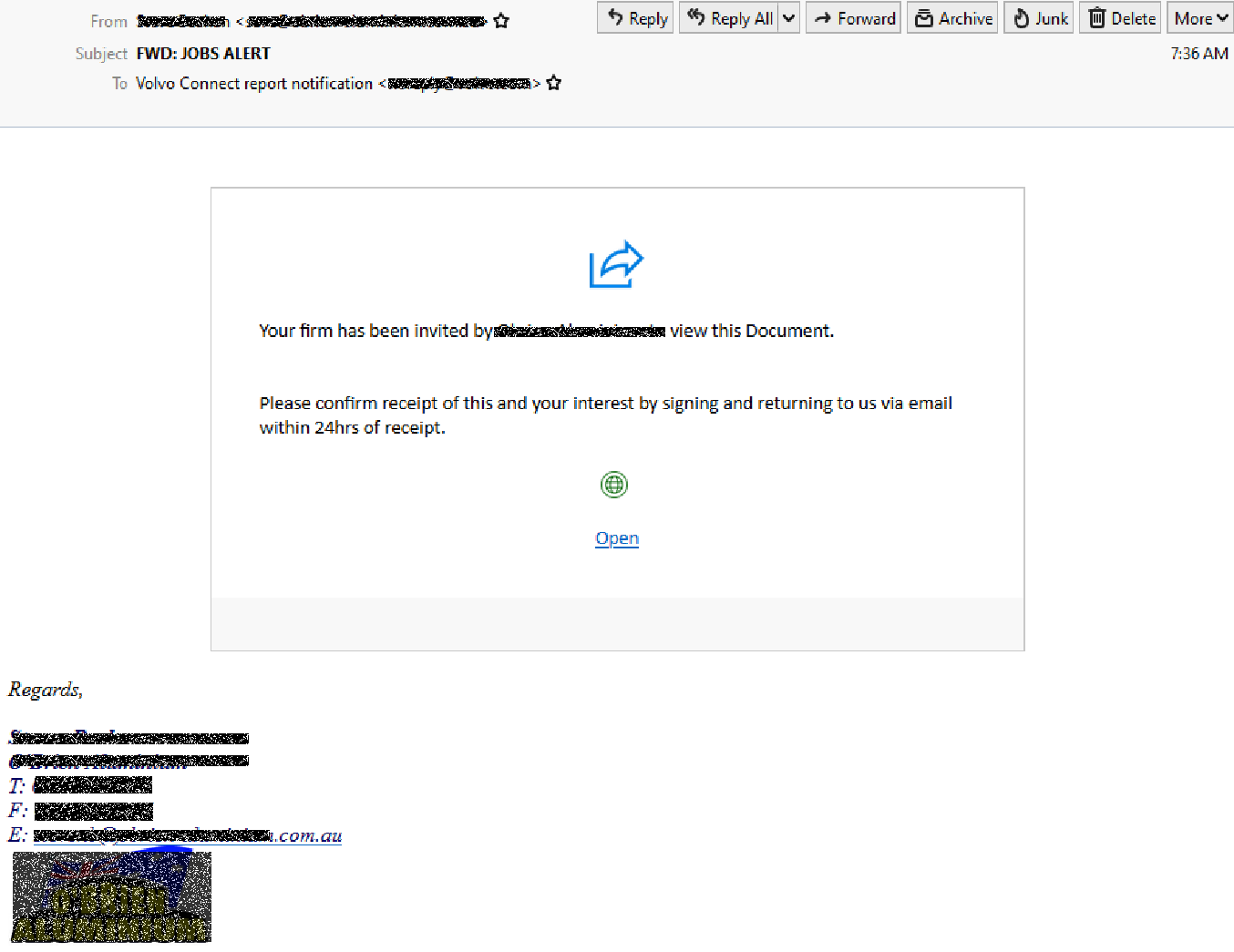 If a user opens the document, by clicking on the link, they are taken to the page below which displays a folder containing two PDF documents which the user is encouraged to open. Microsoft branding, including symbols and other details such as a privacy statement and Microsoft head office location details, are used to lure the victim into opening the folder.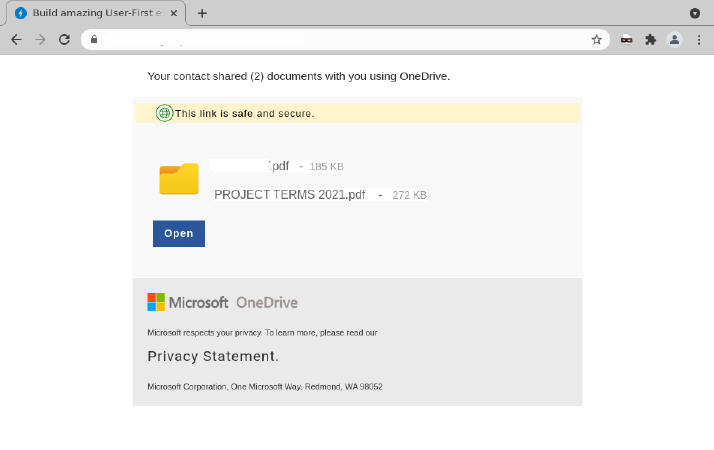 After 'Opening' the document, the victim is taken to a login page that requests that they enter their email address and password details to view the false documents. Once these credentials are entered, the attacker harvests them for later criminal use, and the user is served an error saying, 'invalid password'.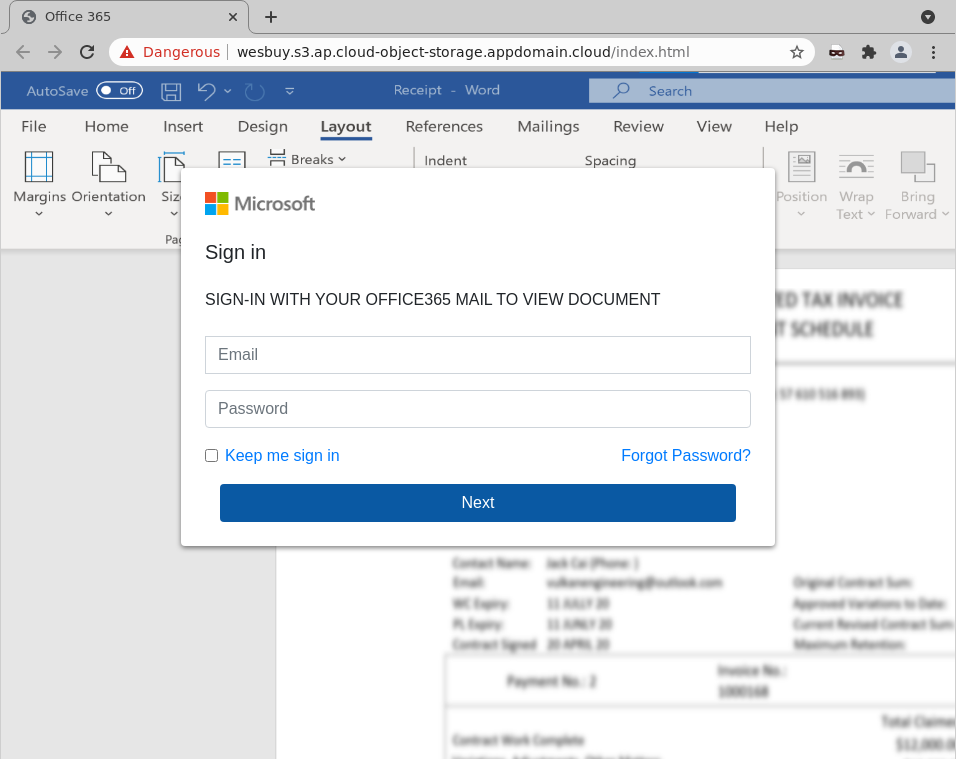 Major brands and services like Microsoft OneDrive are regular targets for scammers to impersonate because they are trusted and familiar names with expansive customer bases. Likewise, a compromised account is especially dangerous because the recipient cannnot know that the sender is not legitimate without a phone call or other warning. Even more dangerous, if the cybercriminals have compromised the account, they are likely to have access to contacts of that sender, so the email is more likely to be familiar to the recipient. Often, unsuspecting customers will not think twice when receiving a file-share document, as it is a common and convenient way to send and receive important information.
 MailGuard urges you not to click links within emails that:
Are not addressed to you by name.

Appear to be from a legitimate company but use poor English or omit personal details that a legitimate sender would include.

Are from businesses that you were not expecting to hear from, and/or

Take you to a landing page or website that is not the legitimate URL of the company the email is purporting to be sent from. 



One email is all that it takes
All that it takes to devastate your business is a cleverly worded email message that can steal sensitive user credentials or install a malicious file. If scammers can trick one person in your company into clicking on a malicious link they can gain access to your data.
For a few dollars per staff member per month, you can protect your business with MailGuard's predictive and advanced email security. Talk to a solution consultant at MailGuard today about securing your company's network.
Stay up-to-date with MailGuard's latest blog posts by subscribing to free updates. Subscribe to weekly updates by clicking on the button below.