Got an email claiming you have an ERP notification? Take care, it's likely to be the latest email scam, now being intercepted by MailGuard looking to harvest customers Microsoft OneDrive credentials.
The email says it comes from the ERP system of the recipient's company, but it actually comes from a completely different domain, 'presidentialer(at)ossymailserver(dot)com, a mail server hosted on a VPS in Germany.
Here's what the email looks like: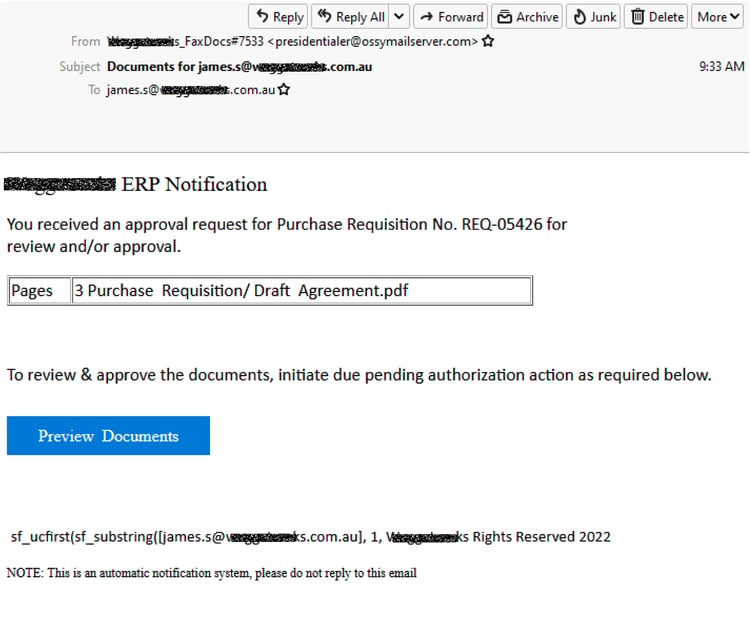 The email titled "Documents for *recipientname(at)companyname(dot)com(dot)au" advises users they have "received an approval for Purchase Requisition No. REQ-05426 for review and /or approval". The email appears to include links to PDF documents that can be viewed in OneDrive by clicking the blue button with the 'Preview Documents' link.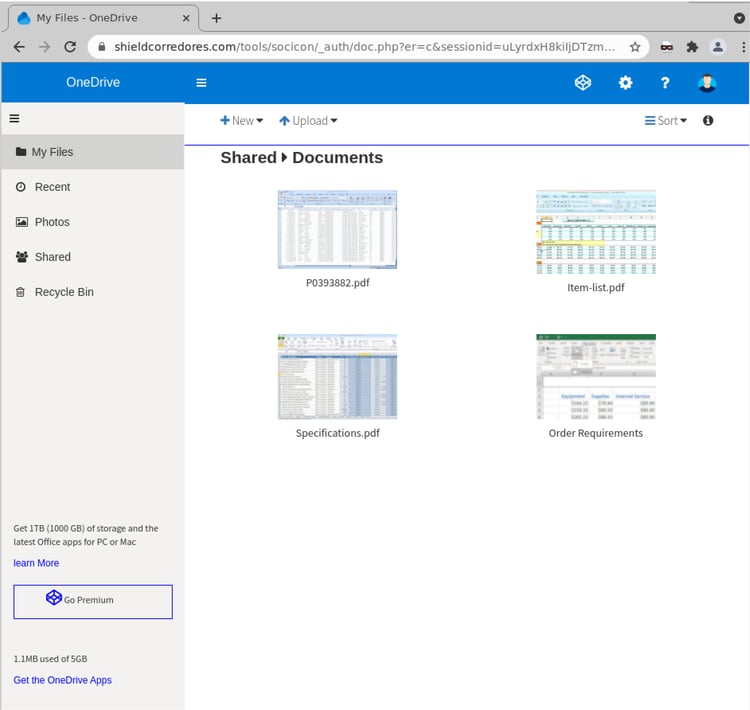 When a user clicks on the "Preview Documents" link, they are taken to an authentic looking OneDrive branded page showing a preview of the documents. The phishing page is hosted at shieldcorredores(dot)com/tools/socicon/_auth/doc(dot)php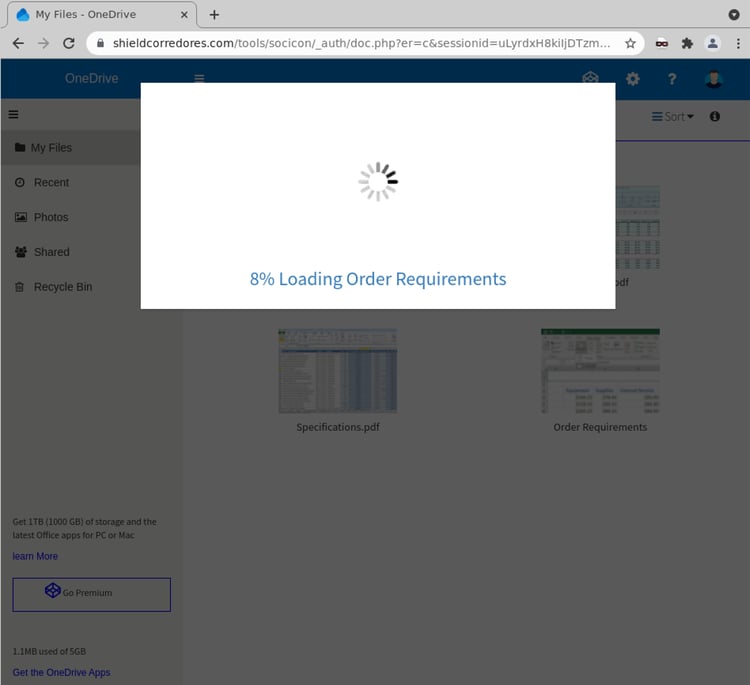 Once the users' details have been submitted, a dialogue box is displayed showing that the order is loading.
Users are directed to a OneDrive sign in page in the final step. The page notes that their password is incorrect and requests them to "please sign in first to continue download".
MailGuard urges users not to click links or open attachments within emails that:     
Are not addressed to you by name.     

Appear to be from a legitimate company but use poor English or omits personal details that a legitimate sender would include.     

Are from businesses that you were not expecting to hear from, and/or     

Take you to a landing page or website that is not the legitimate URL of the company the email is purporting to be sent from.    



One email is all that it takes    
All that it takes to devastate your business is a cleverly worded email message that can steal sensitive user credentials or disrupt your business operations. If scammers can trick one person in your company into clicking on a malicious link or attachment, they can gain access to your data or inflict damage on your business.    
For a few dollars per staff member per month, you can protect your business with MailGuard's predictive and advanced email security. Talk to a solution consultant at MailGuard today about securing your company's inboxes. 
Stay up-to-date with MailGuard's latest blog posts by subscribing to free updates. Subscribe to weekly updates by clicking on the button below.