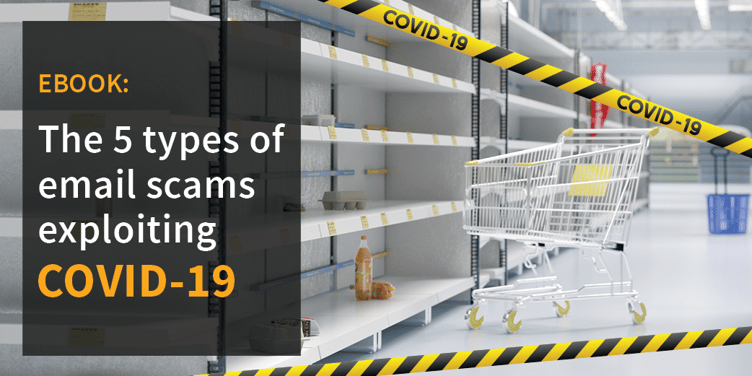 As the COVID-19 crisis continues to evolve, uncertainty has become the new norm, with many businesses grappling to keep their people and their data secure.
What is certain though, is the surge in cybercrime as cybercriminals take advantage of the crisis to steal confidential & valuable data from users and infiltrate networks.
We're already seeing this happen. From sending e-bulletins impersonating the World Health Organization, to selling face masks at unbelievable prices, cybercriminals are launching cyber-attacks exploiting fears around the Coronavirus (COVID-19) pandemic.
In this new e-book, we've compiled 5 of the most common types of Coronavirus-themed email scams that we've intercepted.
Download the eBook and share it with your clients to protect their businesses from falling victim to such scams and boost their cyber resilience:
Talk to us
MailGuard's partner blog is a forum to share information and we want it to be a dialogue. Reach out to us and tell us what your customers need so we can serve you better. You can connect with us on social media or call us and speak to one of our consultants.
Australian partners, please call us on 1300 30 65 10
US partners call 1888 848 2822
UK partners call 0 800 404 8993
We're on Facebook, Twitter and LinkedIn.