itro is a Melbourne based company who help small to medium enterprises achieve better IT outcomes and pride themselves on giving plain-English IT Support.
Operating since 1999, itro has successfully helped hundreds of customers to manage customised IT solutions for their companies.
Today's blog post is the first in a series spotlighting members of our MailGuard Partner network.
itro's Ana Clark talked to us this week and explained how MailGuard has helped them achieve their client's security goals.
Q & A with itro's Ana Clark
MG: What's the main focus of itro's product and services range?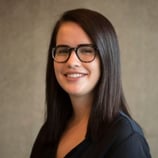 Ana: We're a provider of a wide range of IT and Internet-based systems. We specialise in taking care of small to medium businesses using Microsoft products, and we can basically manage every aspect of a business' IT and communication needs. For instance, we do MS Office solutions, cabling services, network and server setup, cybersecurity, helpdesk-type support, hardware maintenance and warranty facilitation.
MG: itro is a MailGuard reseller; what sort of businesses are your MailGuard customers? What industries are they mostly in?
Ana: Our customer base is really varied. We work with small to medium businesses across all kinds of industries; legal, finance, retail, hospitality, consulting, medical, banking, recruitment, just to name a few.
MG: What are some of the typical problems your clients are looking to itro to solve?
Ana: Security is consistently at the forefront of everyone's mind. Businesses are rightly concerned about losing access to their data and systems. We know that 91% of all cybercrime is initiated by email, so it's crucial for companies to have a good mail filtering solution, such as MailGuard.
Another area of our services that is in big demand is helpdesk support. itro pride ourselves on being a proactive service provider. We prefer to prevent rather than fix. itro will install a specialised remote management agent on each of our customer's servers, PCs and Macs. The remote agent allows us to proactively monitor devices 24/7 and sort out issues before they become a problem for our clients.

MG: Can you share a MailGuard client success story? A case of a business who you helped solve their security issues?
Ana: The one that comes to mind right away is this financial firm that was hit with an email malware attack recently. All of their data was crypto-locked, and they couldn't get into any of their files or hard disks. What happened was an employee got a phoney email which they thought was a genuine message from Australia Post. The malicious email got through to their inbox because they didn't have an effective mail-filtering solution in place. The guy entered his details, and a malicious zip file automatically started downloading malware to the company's computer system.
Unfortunately, the malware gave hackers access to the company's systems and they crypto-locked all their data. None of the employees could access any data, and the hacker was demanding money for the files to be released. Luckily, the company had offshore back-ups so although the attack was a serious inconvenience, at least their data was able to be restored.
Moving forward, that client of ours has now subscribed to MailGuard. After that experience, they were really happy to switch to a solution that blocks 99% of malicious emails.


Visit itro on the web to learn more about their innovative and customer focussed IT solutions: www.itro.com.au


Talk to us

MailGuard's partner blog is a forum to share information and we want it to be a dialogue. Reach out to us and tell us what your customers need so we can serve you better. You can connect with us on social media or call us and speak to one of our consultants.
Australian partners, please call us on 1300 30 65 10
US partners call 1888 848 2822
UK partners call 0 800 404 8993
We're on Facebook, Twitter and LinkedIn.