There's a new email scam going around today with fake Westpac Bank branding.
This message links to a phishing page designed to harvest people's bank login details and personal information.
The objective of phishing scams like this is to trick victims into entering their information which can then be used to commit identity theft and steal from their bank accounts. See screenshot below: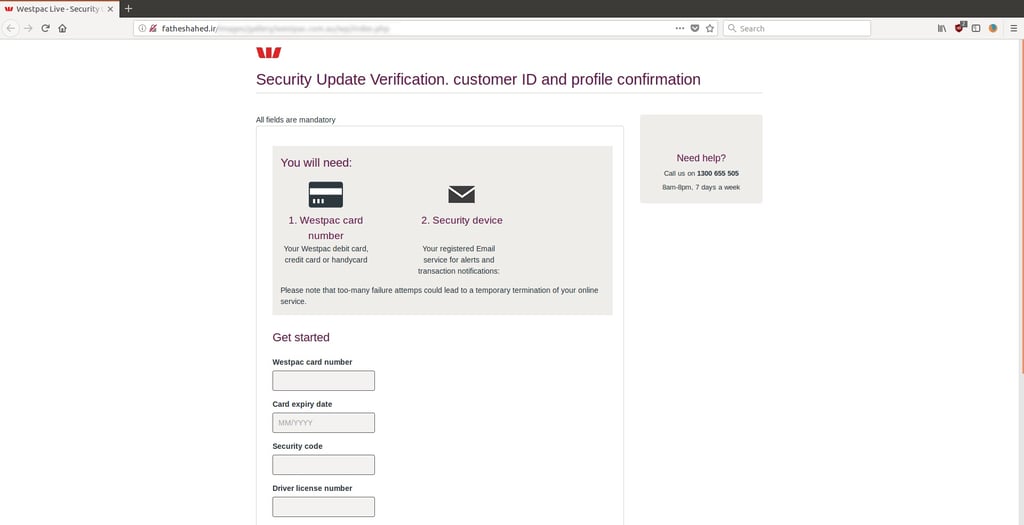 The criminals who set up this scam have linked the phishing page to the compromised domain 'westpac.co.kr' to try and make it look more convincing.
Similarly, the sender address in the email message is west-pac@westpac.com, which looks legitimate at first glance, but is actually also a delinquent domain which links back to 'westpac.co.kr'
Please take care not to open this message if it lands in your inbox.
Westpac maintain an advice page to help their customers avoid being taken in by scams exploiting their name.
You can read the Westpac advice page here: www.westpac.com.au/security/fraud-and-scams/online-fraud/
Take Action to Defend Your Business

Phishing attacks can be enormously costly and destructive, and new scams are appearing every day. Don't wait until it happens to your business; take action to protect your company from financial and reputational damage, now.
Effective cybersecurity requires a multi-layered strategy. For a few dollars per staff member per month, add MailGuard's cloud-based email and web filtering protection. You'll significantly reduce the risk of malicious email entering your network. Talk to an expert at MailGuard today about your company's cybersecurity needs: 1300 30 44 30
Stay up-to-date with new posts on the MailGuard Blog by subscribing to free updates. Click on the button below: