Microsoft customers are being targeted with a fraudulent 'Spam Notification' email advising them that a message has been quarantined by the 'Security and Compliance Center'. In fact, this is a bid by cybercriminals to lure unsuspecting victims into providing them with sensitive Microsoft Office 365 credentials. The scam is unique in that it is mimicking Microsoft's own email security safeguards, which could confuse users. This phishing attempt is being blocked by MailGuard.
Scammers are sending the email from 'quarantine[at]messaging[dot]microsoft[dot]com', and the display name is the recipient's domain, to feign authenticity. The email subject is 'Spam Notification: 1 New Messages', alluding to the body of the email that informs the recipient that a spam message has been blocked and is being held in quarantine for them to review. Details of the 'Prevented spam message' are provided, with scammers personalizing the subject heading as '[company domain] Adjustment: Transaction Expenses Q3 UPDATE' to create a sense of urgency and using a finance-related message.
Here's what the email looks like: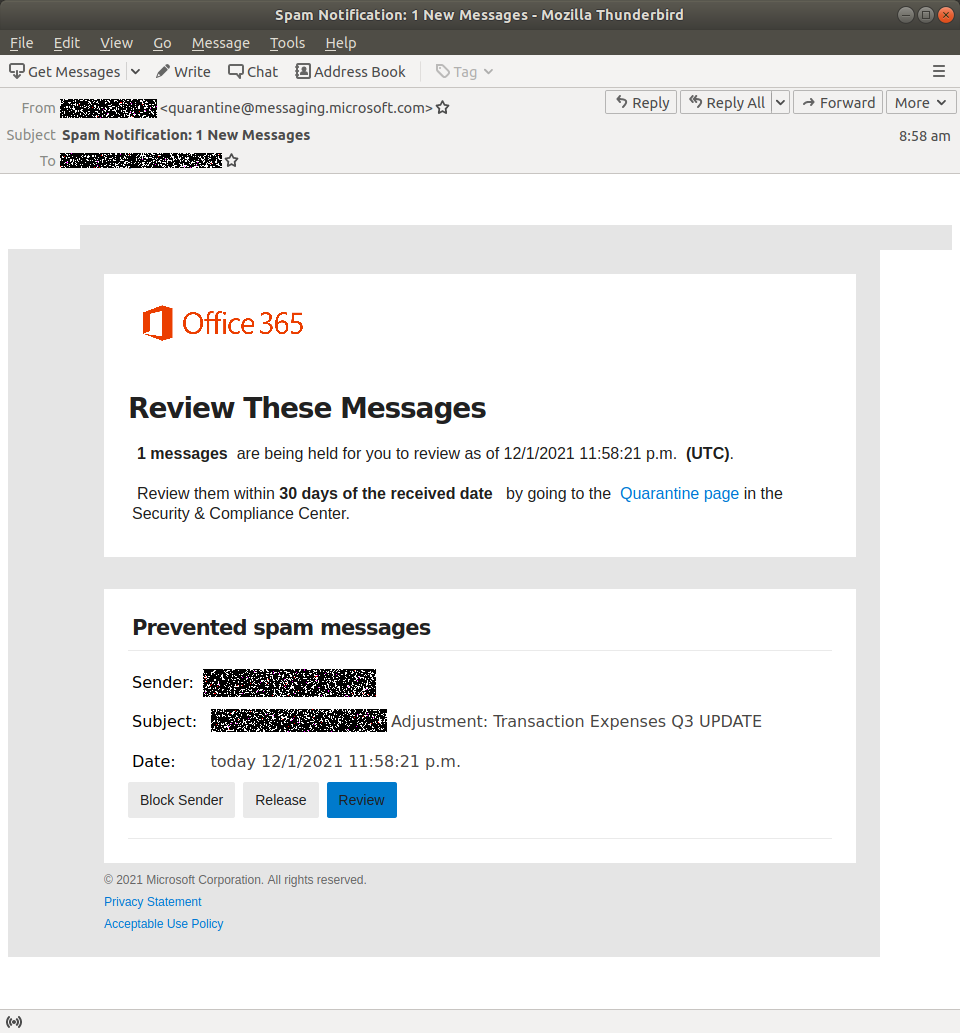 As you can see from the screenshot above, scammers have copied the Office 365 logo and details such as '© 2021 Microsoft Corporation. All rights reserved', specific time and date information of the spam email, the inclusion of a 'Privacy Statement' and 'Acceptable Use Policy' to make the user believe it is a legitimate communication. Upon closer inspection, the extra spaces in the text of the email, as well as the unprofessional formatting hint at its true nature.
When a user clicks on the blue 'Review' button, they are taken to the phishing page below that requests that they enter the corresponding password to their email address. Once submitted, these details are harvested by cybercriminals.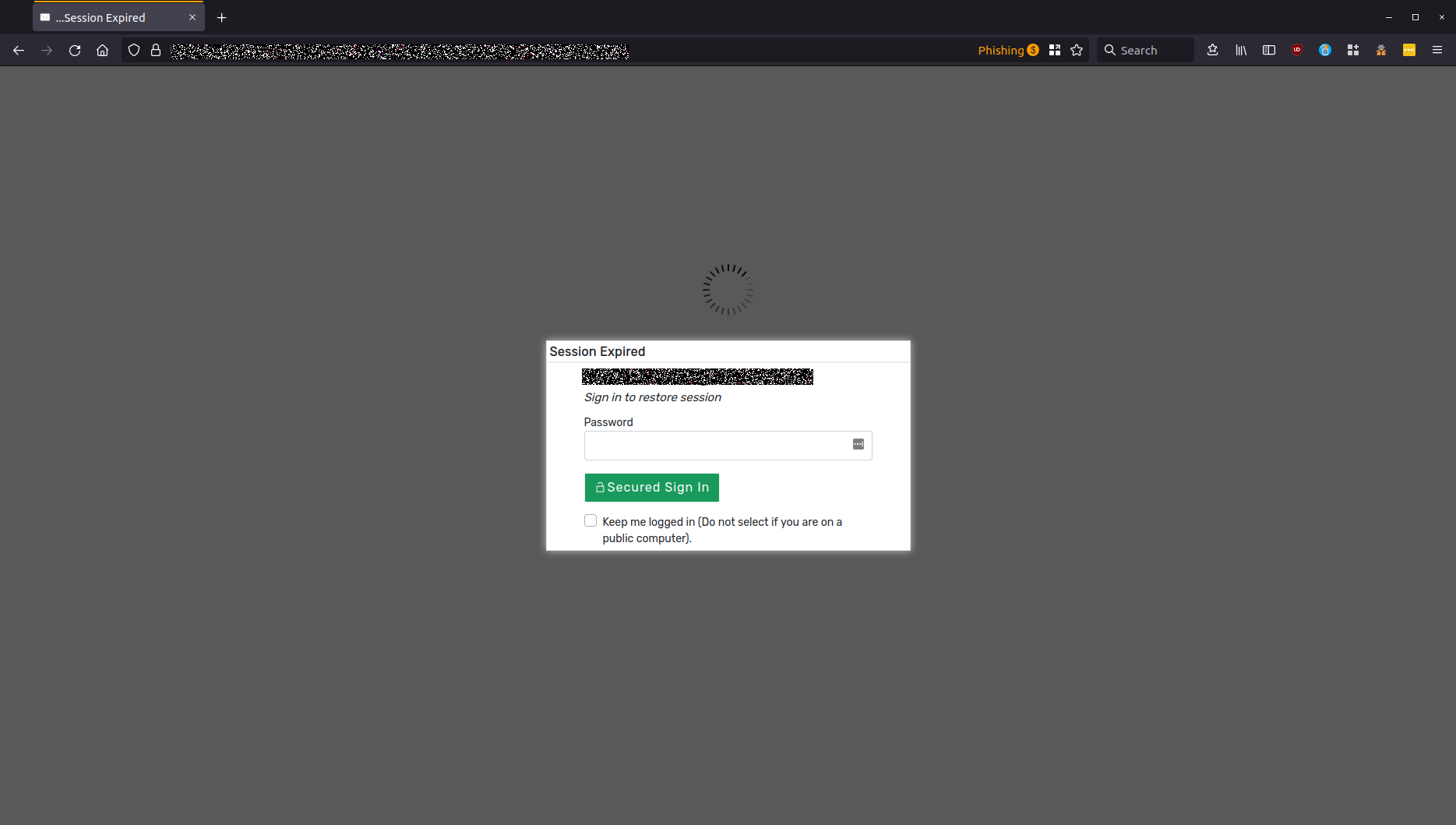 Providing your Microsoft account details to cybercriminals means that they have unauthorised access to your sensitive data, such as contact information, calendars, email communications, and more, which could lead to criminal activity such as BEC, identity theft , and other fraudulent activity. 
Customers of trusted brand names such as Microsoft are targeted by cybercriminals due to the company's expansive user base, so customers must remain vigilant and check twice before clicking on any potentially harmful links. 
MailGuard urges users not to click links or open attachments within emails that:    
Are not addressed to you by name.    

Appear to be from a legitimate company but use poor English or omits personal details that a legitimate sender would include.    

Are from businesses that you were not expecting to hear from, and/or    

Take you to a landing page or website that is not the legitimate URL of the company the email is purporting to be sent from.       
One email is all that it takes    
All that it takes to devastate your business is a cleverly worded email message that can steal sensitive user credentials or disrupt your business operations. If scammers can trick one person in your company into clicking on a malicious link or attachment, they can gain access to your data or inflict damage on your business.    
For a few dollars per staff member per month, you can protect your business with MailGuard's predictive and advanced email security. Talk to a solution consultant at MailGuard today about securing your company's inboxes. 
Stay up-to-date with MailGuard's latest blog posts by subscribing to free updates. Subscribe to weekly updates by clicking on the button below.