Microsoft 365 Business customers beware, there's a phishing email currently circulating, purporting to be from Microsoft, with the subject line 'Re: View Your Microsoft 365 Business Standard invoice'. Trusted by over 300 million customers worldwide, it's common for scammers to spoof Microsoft to try to steal sensitive credentials from customers. Providing details such as your login email or password to your Microsoft Office 365 account means that cybercriminals can access your email, calendars, contacts and sensitive company information that can be used to design BEC scams, for identity fraud, or sold on the dark web, plus other criminal activity.  
The email, screenshotted below, takes the form of a 'billing statement' alert, pretending to warn customers that their 'Microsoft 365 Business Standard' subscription has expired: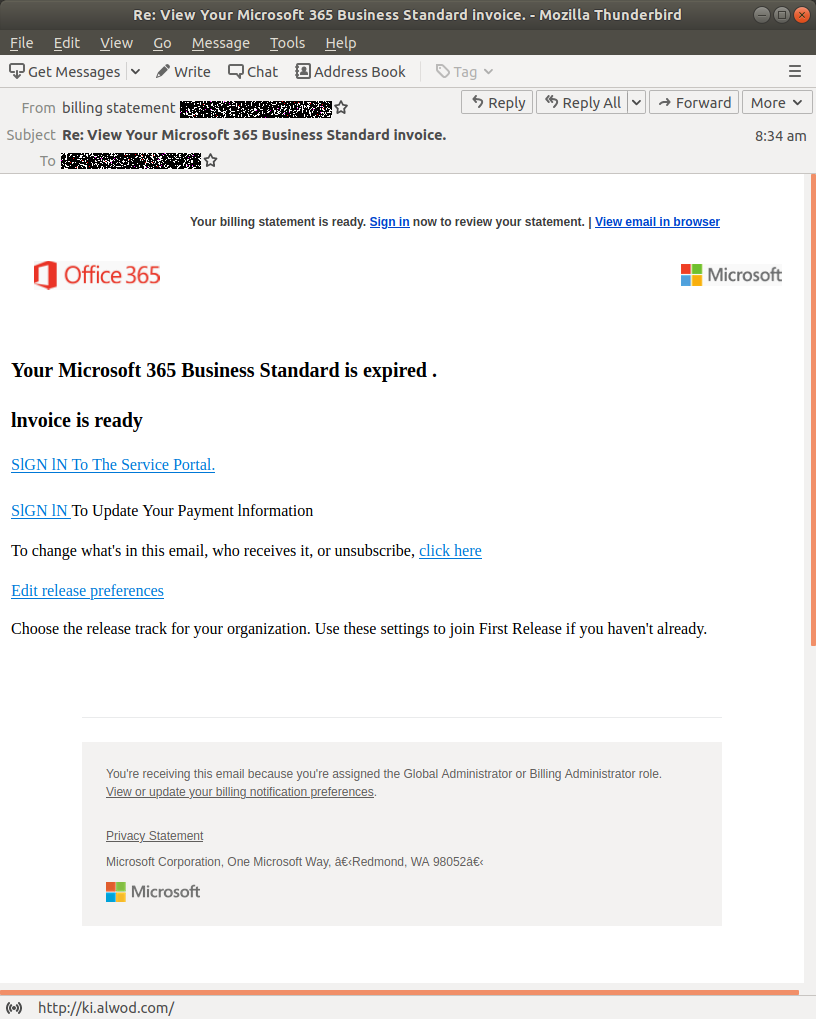 As you can see, scammers have incorporated accurate Microsoft branding elements in the body of the email, particularly the Office 365 and Microsoft logos, as well as the sign-off, which includes a privacy statement and Microsoft head office address. Upon closer inspection, however, there are obvious grammatical and design errors that allude to the fact that this is a scam, such as, the inconsistent font sizes and overly simple HTML email design, not representative of professional communication from a company such as Microsoft. Read our article here, on how to spot a phishing scam for more signs.
Clicking on any of the links provided in the email will lead the victim to the phishing page below, requesting the email, phone, or Skype address used to access the user's Microsoft account. If a valid address is provided, users then proceed to the password page, with cybercriminals having harvested the submitted credentials.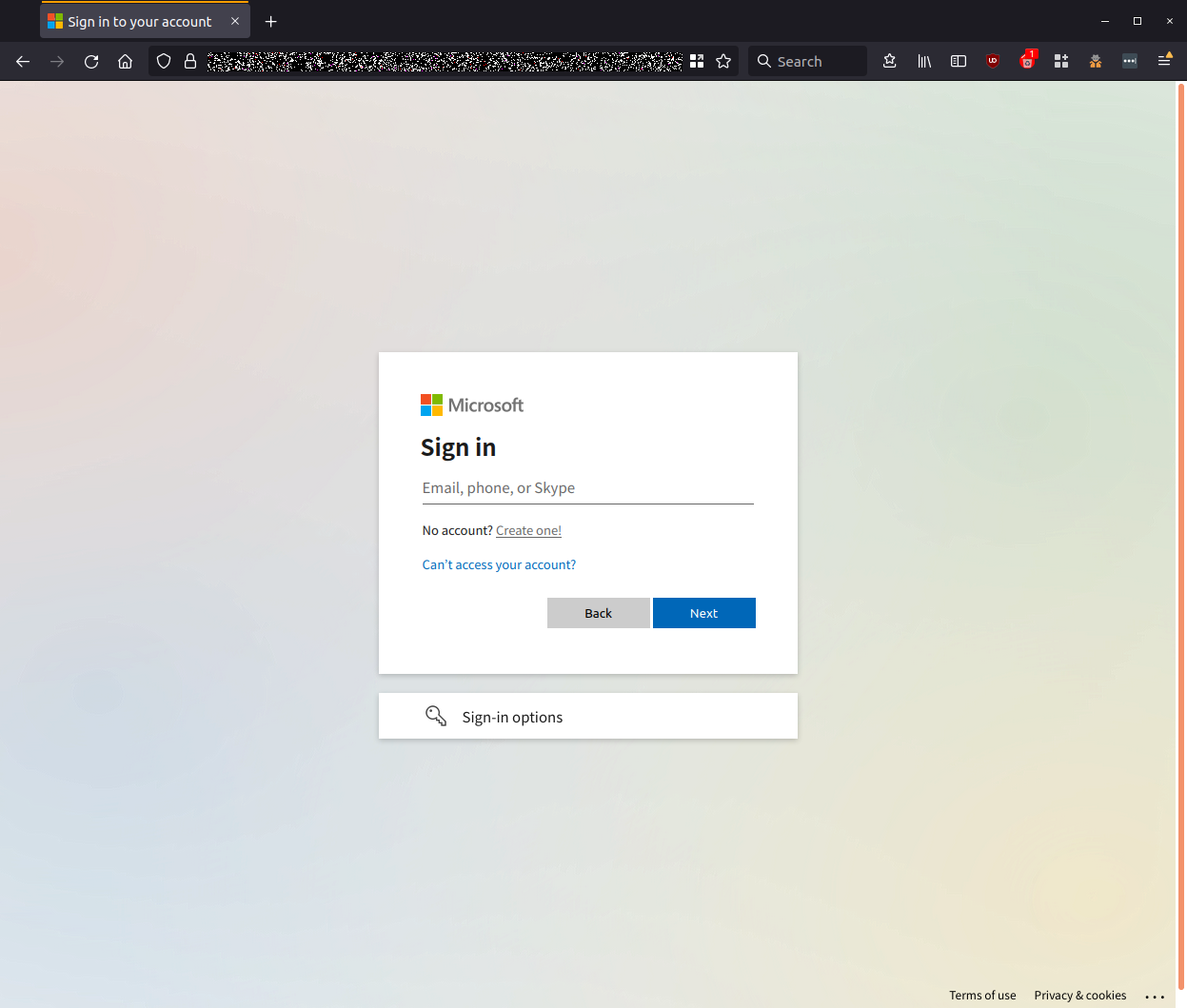 This page is almost an exact replica of an actual Microsoft Office 365 sign-in page, with users highly likely to proceed with providing their information if they have moved past the email stage of the phishing scam. Scammers have also used Microsoft in the web address throughout the scam to further confuse potential victims.
MailGuard urges all recipients of this email to delete it immediately without clicking on any links. Users should not click on links or open attachments within emails that:  
Are not addressed to you by name.      

Appear to be from a legitimate company but use poor English, or omit personal details that a legitimate sender would include.      

Are from businesses that you were not expecting to hear from, and/or      

Take you to a landing page or website that is not the legitimate URL of the company the email is purporting to be sent from.      




  
One email is all that it takes
All that it takes to devastate your business is a cleverly worded email message that can steal sensitive user credentials or disrupt your business operations. If scammers can trick one person in your company into clicking on a malicious link or attachment, they can gain access to your data or inflict damage on your business.      
For a few dollars per staff member per month, you can protect your business with MailGuard's predictive and advanced email security. Talk to a solution consultant at MailGuard today about securing your company's inboxes.   
Stay up-to-date with MailGuard's latest blog posts by subscribing to free updates. Subscribe to weekly updates by clicking on the button below.