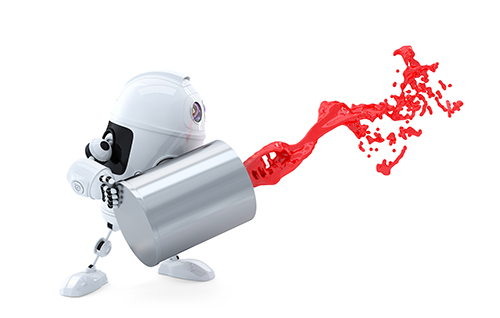 How is your collaboration software looking?
If it is not performing in the areas that matter to your business, you are in good company. According to a study independently conducted by the Ponemon Institute and sponsored by Zimbra, over 50% of surveyed US and EMEA information security and technology professionals are not satisfied with their current messaging and collaboration solutions. This is bad news for providers such as Microsoft and Google, with respondents looking to make the switch to open-source within the next 2 years. Respondents in both EMEA and US said their organisations will be replacing their messaging and collaboration solutions as they are either 'somewhat' or 'not at all' satisfied with their current solutions.
So why are businesses jumping ship? IT professionals are craving commercial open-source software that offers better business returns in terms of cost, control, quality and continuity, with a focus also on business security and privacy. The multitude of benefits open-source software delivers have already been documented globally. Technology research company Gartner forecasts that by 2015, open source technology will be in 85% of all commercial software packages, with 95% of mainstream IT organisations also utilising some sort of open source software components.
As it takes over, open source software will open the door for many new innovative enterprise projects, as well as providing the much-needed security and privacy that businesses require. In an article penned by Rob Howard, Chief Technology Officer at Zimbra for Network World, he explains some of the benefits associated with open source software.
"The incentive to be more open pays off in all aspects of business, from customer relationships to new technologies. Embarking on open source initiatives sends a strong message about your organisation's commitment to this plan. An open source project will flourish with strong input, active collaboration and boundless creative thinking at its core, and its results can yield market success in ways a proprietary software route is unable to touch."
Gartner further predicts that by 2016, open source software will be incorporated into 99% of mission-critical software packages. Rob Howard continues, "While some people remain in the past and balk at the unknown qualities of an open source initiative, it won't be long before the vast majority of governments and enterprises alike view them as a standard element of business-critical applications and systems."
As a proud partner of Zimbra, MailGuard adds an extra layer of security to Zimbra's open source collaboration messaging software. This gives Zimbra customers added reassurance whether they are taking the first step into the cloud, simply changing from another provider or considering an on-premise solution with added cloud security.
How do Zimbra and MailGuard stack up against the competition? Be sure to take a look at Zimbra vs. Office 365 vs. Google.