Today MailGuard caught a number of phishing emails purporting to originate from people who wish to share files via Dropbox. This is a typical feature of Dropbox which allows you to share files with friends and colleagues.
The email contains a link to 'view' the shared files. The caveat here is that link does not point to the legitimate Dropbox website, which is https://www.dropbox.com.
Fortunately, MailGuard have settings in place to quarantine this specific scam phishing email.
Warn your network about the Dropbox email phishing scam (Click to Tweet!)
The emails are designed to facilitate capturing your Dropbox credentials only, and do not have a virus or malicious payload attached. The premise here is identity theft, through granting the spammer access to your confidential files.
Here is an image of the scam Dropbox email: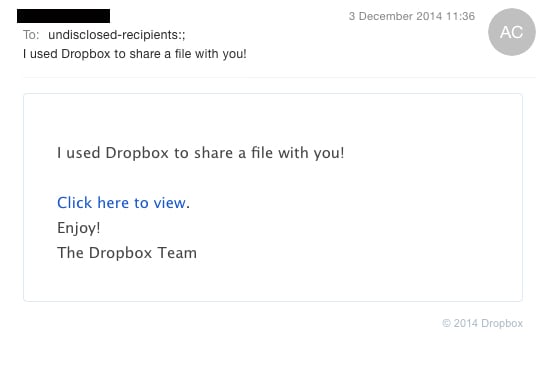 Once the email recipient clicks the URL, they are taken to the (fraudulent) website as it appears below. It looks EXACTLY like the real Dropbox login page.
Please note: The URL shown at the top does not point to the legitimate Dropbox website.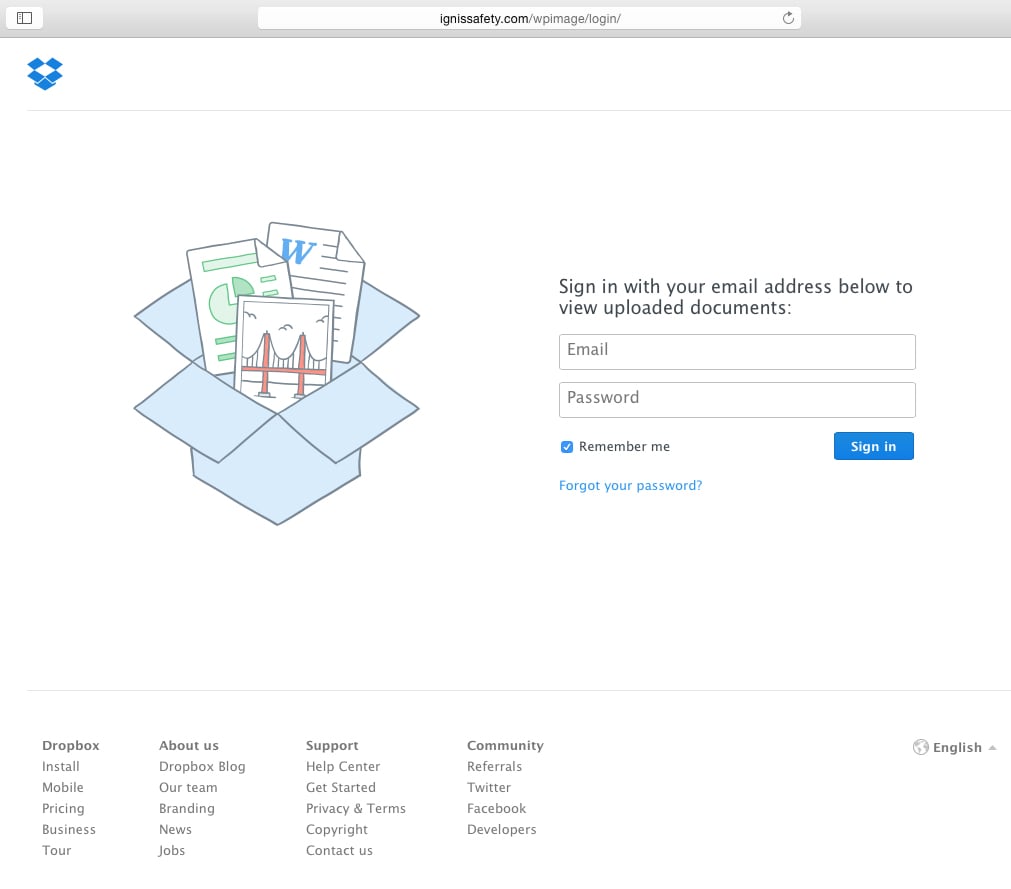 Again, we use these incidents as a reminder to anyone who sends and receives emails daily (at home or at work) to be aware of these common types of cyber threats.
Utilising multilayered defences is always the preferred method to mitigate risks. This includes installing desktop anti-virus, anti-malware, anti-spyware, and using cloud-based email filtering and web filtering services.
Need more tips for identifying fake emails? You can find out more at our blog Don't Click That! Your Guide To Cyber-attacks And Tips For Being Cyber Safe Within Your Business