MailGuard has detected a new scam that is using fake AVG branding to try and trick victims.
"Your email account has been BLACKLISTED," the message warns the recipient, "our service team will terminate its service within 24hrs…"
The link in the message asks the victim to "PLEASE VERIFY YOUR ACCOUNT NOW," a deliberate attempt to create a sense of urgency and induce the recipient of the message to click on the link without thinking.
Anyone unwary enough to click this malicious link will be taken to the phishing page shown in the screenshot below: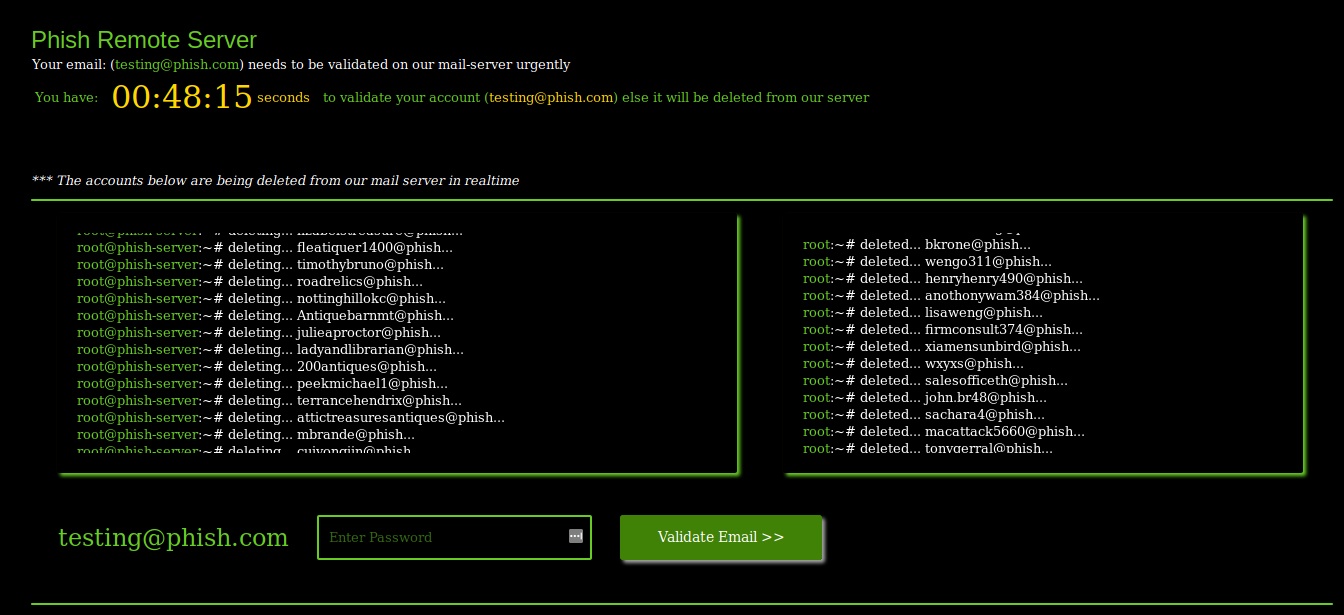 This cunning fake website is designed to look as if it is in the process of deleting other people's email accounts right before our eyes.
The page asks for the victim's email password to "validate" their account.
The real objective of the page is to get the scam victim to input their email account credentials so their account can be hijacked by criminals.
What is "phishing?"

Phishing is the practice of tricking email recipients into revealing personal information that criminals can exploit for gain.
Phishing emails go to a wide group of random people; it's like a fisherman casting a wide net to see what he can catch. The attackers know that not everyone will respond, but they know that if they send enough emails out somebody will probably take the bait.
A phishing attack message will typically include a link that will send the unwary victim to a fake login website. Once there, the user will be asked to enter username and password data which will be automatically captured by the phishing page.
Scammers use phishing pages to collect login credentials for email accounts, bank accounts, and a wide range of other online services.
In a typical phishing scam, criminals create email templates that look like messages from big companies and send them out wholesale to millions of recipients. When the scam message shows up in a victim's inbox they feel safe opening it because it looks like a legitimate message from a familiar company.
Some commonly used scam formats are fake invoice notifications or requests for account verification.
Stay up-to-date with new posts on the MailGuard Blog by subscribing to free updates. Click on the button below: