Information Technology service desks and support technicians are a busy bunch indeed.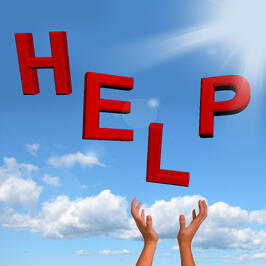 Think about every time there is a printer jam, a lost document, you can't log into your computer, or when systems need rearranging in your office, it is your IT team that will be the aces frantically rewiring your computers to the network so you can be up and running with minimal disruption. So who supports your IT support team when they need an extra helping hand?
An area within IT that takes up a lot of time to support, is emails. With thousands of emails flowing through the system every day, wouldn't it be great to have experts on hand who really understand the ins and outs? To ensure the safety and security of your email network, spam and virus protection is also of utmost importance. Whether it is an on premise or a hosted email solution, you can have your email filtering done through the cloud. By moving vital business email and web services to a cloud security provider such as MailGuard, you have a cloud expert on hand that can free up your time, and act as an extension of your internal or external IT support team.
No matter your business enterprise, there is an extremely high chance that email plays a critical part of your daily running. A 2013 survey composed by Dell and Intel looked at the use of technology in business. The survey found that 77% of respondents believed technology is key to their success, and 69% of start-ups and small to medium businesses reported that some form of technology supports daily operations within their business. With this in mind, it is imperative that email and online security services are run as smoothly as possible, every day.
There are an extensive range of benefits to managing your email and web security in the cloud, and when you utilise services provided by MailGuard, you are supported by cloud experts at the other end of the line if any issues do occur. MailGuard understands the urgency required by businesses to have their cloud security services consistently working. After all, everyone knows how frustrating it can be having to log a ticket and wait hours for somebody to get back to you with an answer, or assistance to fix the problem.
This is why MailGuard Service Desk Analysts are skilled in everything cloud security related, and provide expert support 24/7, so issues are addressed quickly and efficiently. In fact, clients that employ MailGuard tech support, have an incredible 98% first call resolution rate on all their email and cloud security related concerns, which has garnered MailGuard an industry impressive Net Promoter Score of +64.
By entrusting your cloud security services to MailGuard, you open your business up to improved opportunities, without putting a strain on your employees or IT staff. MailGuard services can be deployed with minimal disruption, and there is no auxiliary hardware or software required. With MailGuard services there is also no need to upgrade, and everything is taken care of for you. This also means you don't need to spend money or man hours on maintenance, administration or end user training. Imagine the daily functioning of your emails suddenly becoming much less complicated. It is possible!
Simply by outsourcing email and web security needs to MailGuard, you or your IT staff can spend time and energy focusing on other, much more pressing projects. If you would like to find out more about how MailGuard can assist your business with cloud security services, contact us today. Who better to trust than the innovator, to simplify cloud security.
---
Keep up to date with weekly updates


Follow MailGuard's blog where you can register to receive weekly email updates, or follow us on social media to keep up to date.
---