Businesses are susceptible to debilitating cyberattacks at any time of the day. Savvy business leaders know that all it takes is one click on the wrong link for their business to be compromised. And as we know, 'clicks happen.'
The reality is that no one solution will be able to stop 100% of cyberattacks - it's the nature of cybersecurity. That's why it is crucial that your business is properly protected and not left in a vulnerable position.
Check out the stats in our new infographic to find out why smart businesses add an extra layer of protection to their email security.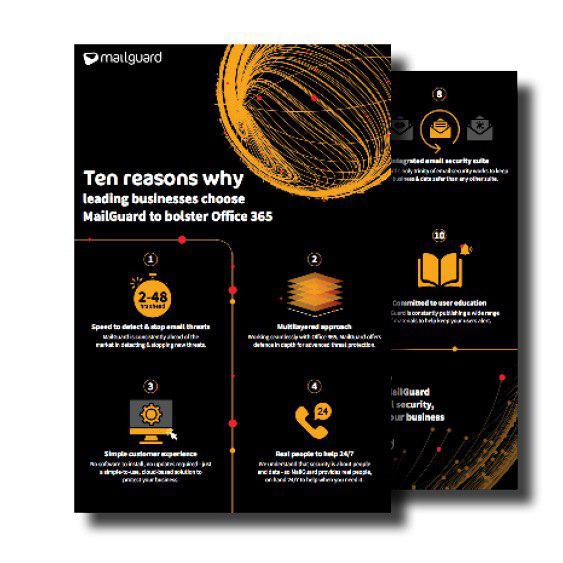 One email

Cybercriminals use email scams to infiltrate organisations with malware and attack them from the inside.
All criminals need to break into your business is a cleverly worded message. If they can trick one person in your company into clicking on a malicious link they can gain access to your data.
For a few dollars per staff member per month, you can protect your business with MailGuard's predictive email security.
Talk to an expert at MailGuard today about making your company's network secure: click here.
Stay up-to-date with new posts on the MailGuard Blog by subscribing to free updates. Click on the button below: