To celebrate the end of financial year 2018, we decided to give our top Managed Services Partners a gift to say thanks!
5 industrious Partners each generated $3,000+ in new MailGuard revenue before 25 June and won a $300 Visa Prepaid card: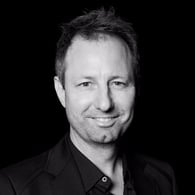 "Congratulations and big thumbs up to all our Partners who've helped us make 2018 a fantastic year for MailGuard. To our EOFY Incentive prize winners: have fun spending your prize money, and kudos on sending the 2018 financial year out with a bang!" - MailGuard CEO, Craig McDonald.
Stay tuned for more
MailGuard will be doing more promos and competitions for our partner community soon!
Subscribe to the Partner Newsletter, using the form on this page, to keep up with the latest MailGuard news.

> Check out the MailGuard EOFY incentive page for details of the promotion: www.mailguard.com.au/eofy18