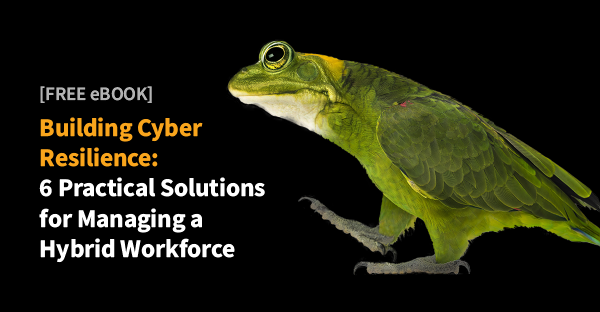 The move to remote and hybrid working environments, although unprecedented in its timing, has been inevitable. A global pandemic, characterised by social restrictions, has forced businesses across the world to make a rapid digital transformation to support remote working. In parallel, we have witnessed a sharp escalation of cybercrime, highlighting the importance of boosting cyber resilience for our customers.
In our latest eBook, we share practical solutions that you can share with customers to manage a hybrid workforce while building cyber resilience. MailGuard Partners can use it to lead discussions with business leaders and Infosec professionals about designing a strategy and response reflecting the unique situation, threats and assets of their own individual firms and risk profiles.
As you continue to assist your customers in fortifying their cybersecurity strategies, amidst the transition to a new world of work, share this eBook to provide practical solutions that can be implemented today.
Talk to us
MailGuard's partner blog is a forum to share information and we want it to be a dialogue. Reach out to us and tell us how we can serve you better. You can connect with us on social media or call us and speak to one of our consultants.
Australian partners, please call us on 1300 30 65 10
US partners call 1888 848 282 2
UK partners call 0 800 404 8993
We're on Facebook, Twitter and LinkedIn.