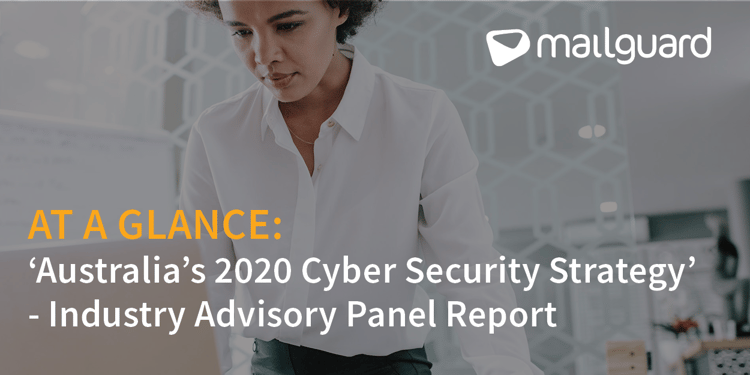 The Industry Advisory Panel (IAP) have released a list of recommendations as the federal government contemplates 'Australia's 2020 Cyber Security Strategy'.
The report provides important context for the state of our digital economy, the challenges that we face, and the leadership shown on cyber security by The Australian Government, with the
development of Australia's 2020 Cyber Security Strategy and the announcement of a $1.35 billion investment (Cyber Enhanced Situational Awareness and Response package) over the next 10
years.
We have created a brief summary of these recommendations containing everything you need to know.
Talk to us
MailGuard's partner blog is a forum to share information and we want it to be a dialogue. Reach out to us and tell us what your customers need so we can serve you better. You can connect with us on social media or call us and speak to one of our consultants.
Australian partners, please call us on 1300 30 65 10
US partners call 1888 848 2822
UK partners call 0 800 404 8993
We're on Facebook, Twitter and LinkedIn.