Have you received a notice that your Telstra subscription is about to be cancelled out of the blue? Chances are that you've received the latest email scam, designed to capture your account credentials and credit card details.
The email header alerts customers to the "Cancellation of your Telstra subscription", and while the email body does not explain why the subscription is to be cancelled, it prompts the customer to press a button in order to sign into their Telstra account to update payment information.
This phishing scam, which is being intercepted by MailGuard, is being sent to users from the sender name 'Email from Telstrra' and email address 'support(at)lightbalance(dot)co(dot)jp'. The subject line for the fraudulent email reads '#Telstra_toolbox_Support: 982396676/2022'.
Here is what the email looks like: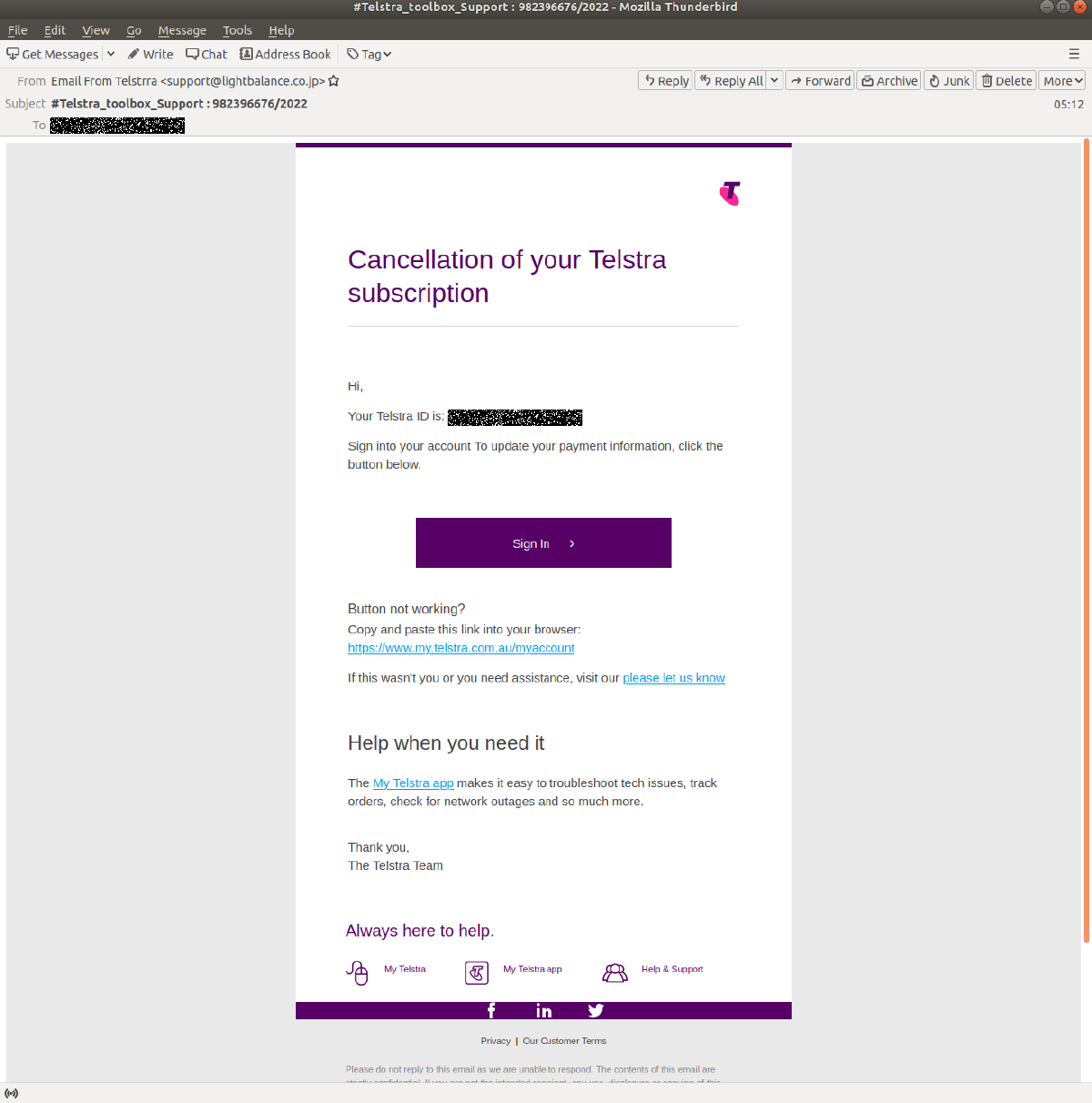 When a customer clicks on the 'Sign in' button, they are taken to a phishing page (shown below) and instructed to enter their Telstra ID username and password. This data is then harvested by the cybercriminals and saved for future use.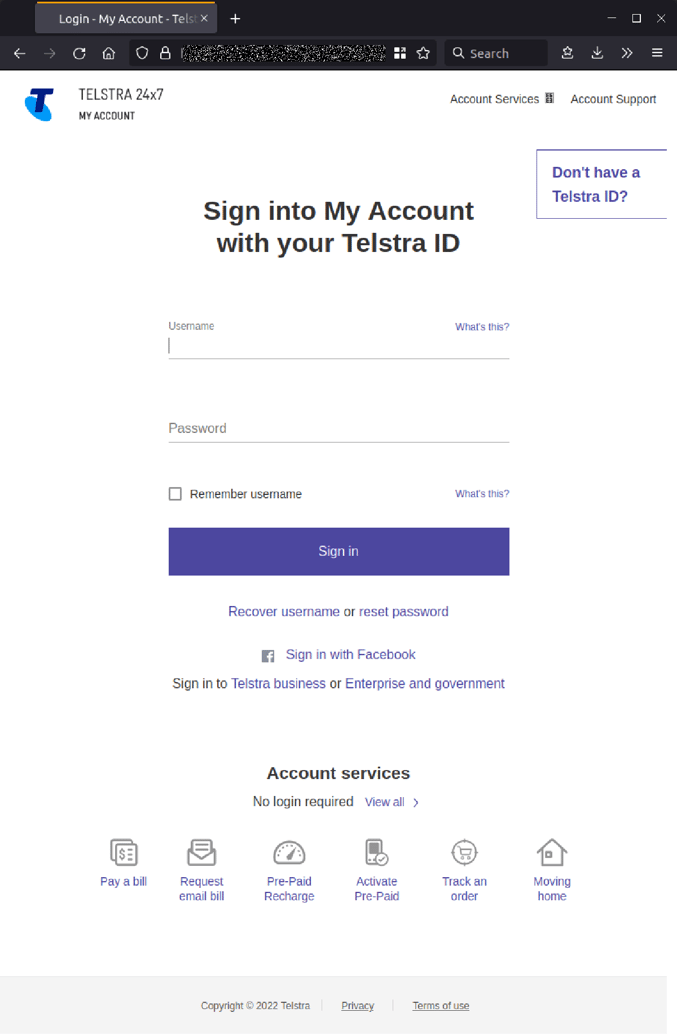 After 'signing in', the customer will be prompted to enter their credit card details, including the name on the card, card number, expiration date and CCV.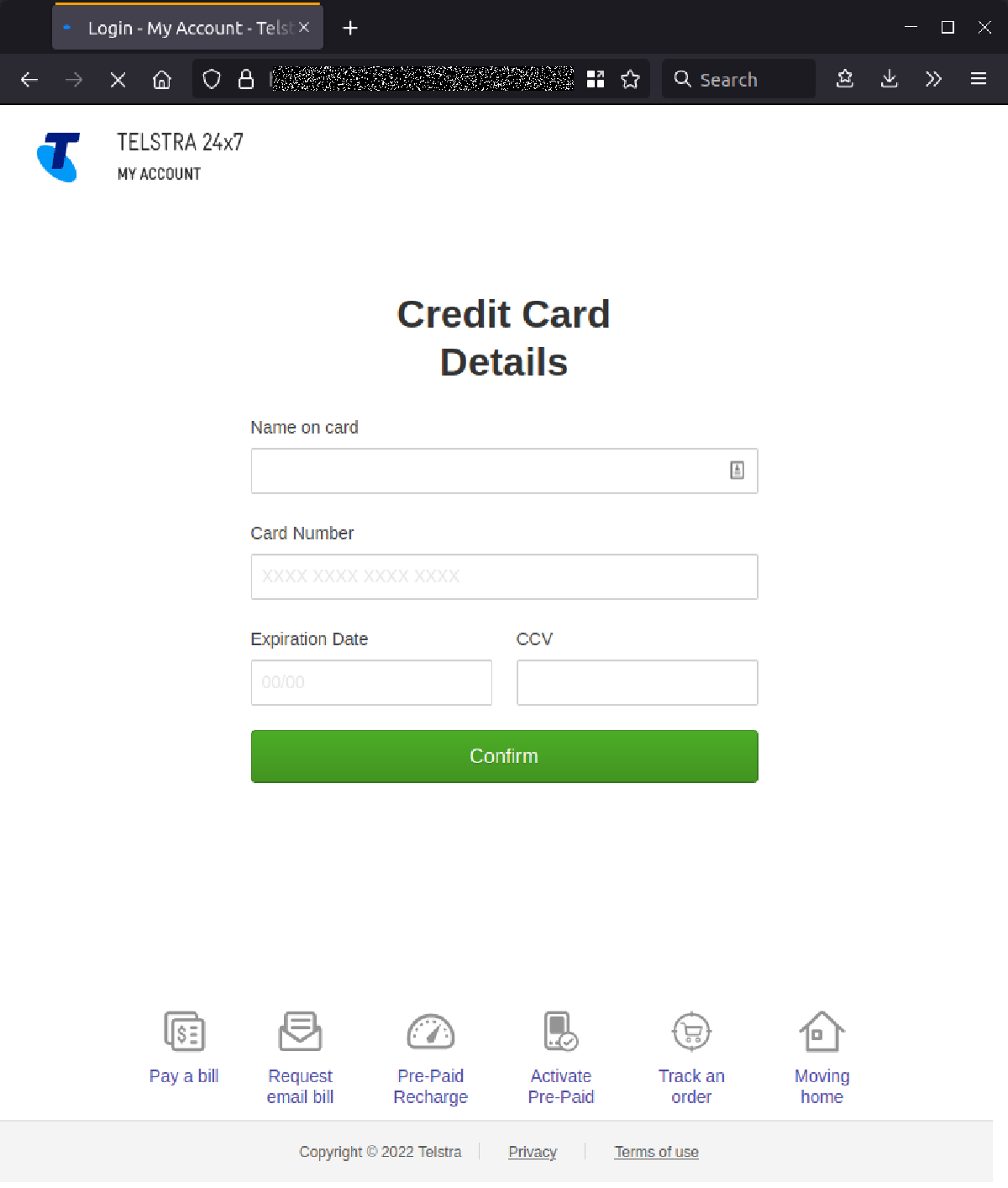 The final stage of the scam takes you to a credit card verification page which mimics authentic OTP security processes. Customers receive an SMS containing a one-time code which they are then asked to enter on this page, before clicking to 'Confirm'.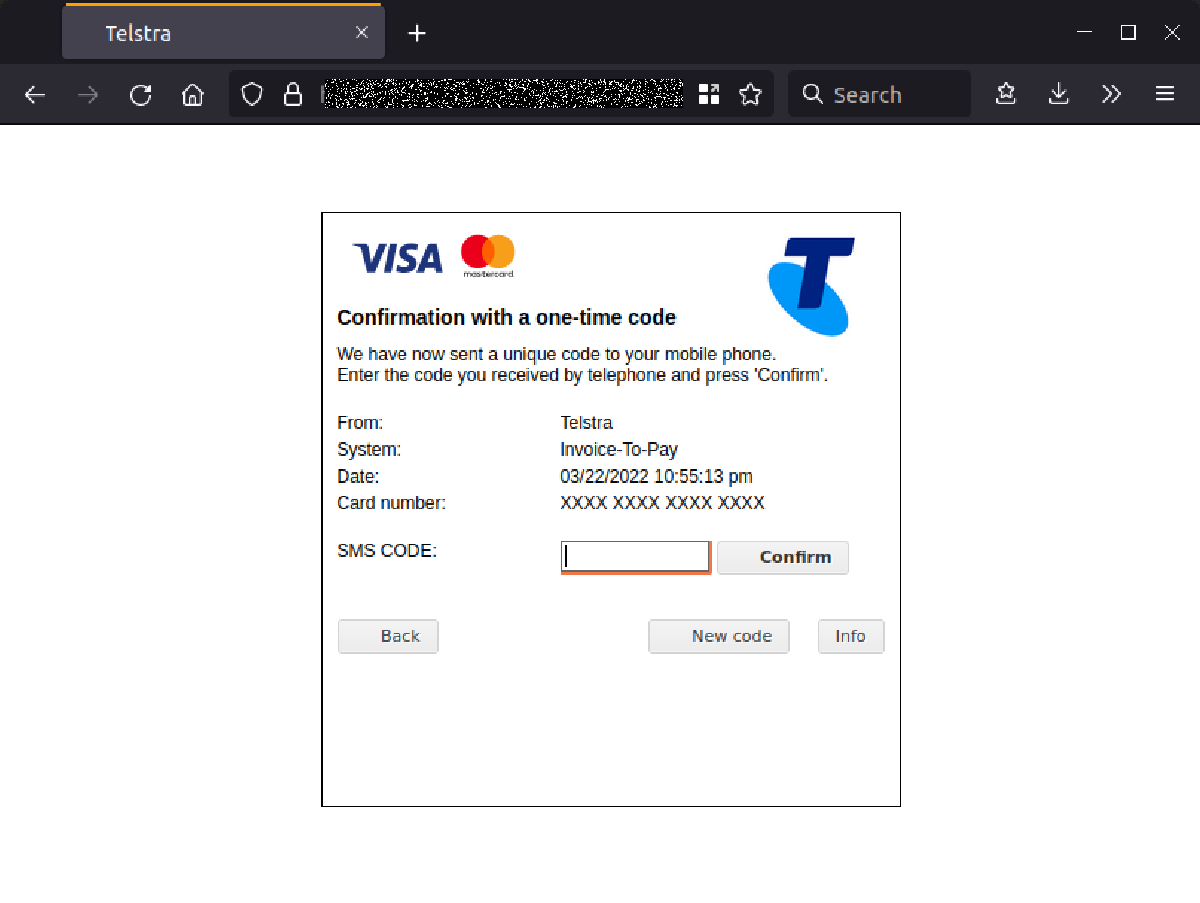 Once processed, a message confirms that the invoice has been paid successfully.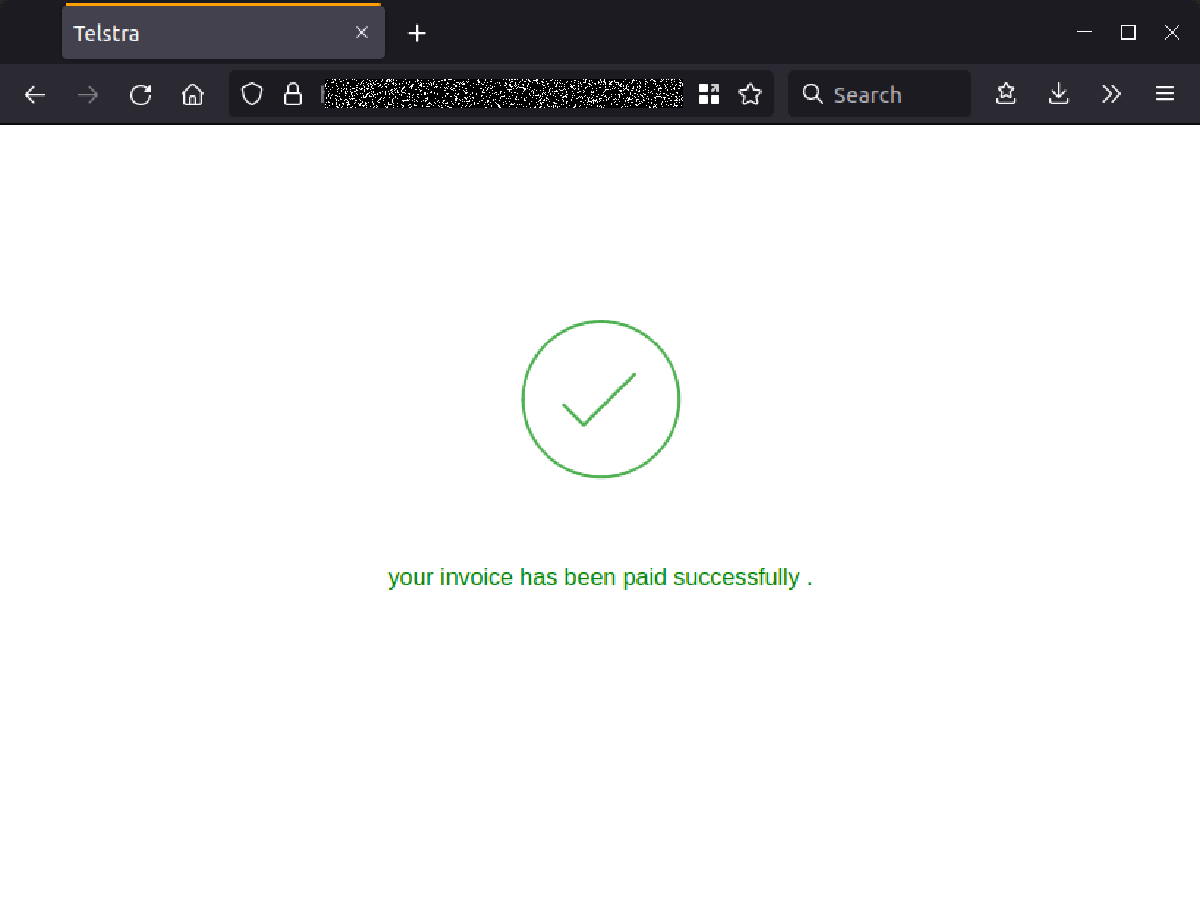 Although care has been taken to replicate authentic email and landing page templates used by Telstra, there are tell-tale signs that highlight that this is a scam, such as the fake sender name and email address, and grammatical errors throughout the email.
Scammers impersonate reputable brands and companies like Telstra, because of their large customer base and trusted brands.
If you suspect that you have received a phishing email which claims to be from Telstra, we recommend reading their advice about how to report the scam to Telstra on this page: https://www.telstra.com.au/consumer-advice/scam-email
MailGuard strongly recommends all recipients of this email to delete it immediately without clicking on any links. Providing your personal details can result in your sensitive information being used for criminal activity and may have a severe negative impact on your business and its' financial well-being.   
MailGuard urges users not to click links or open attachments within emails that:     
Are not addressed to you by name.     

Appear to be from a legitimate company but use poor English or omits personal details that a legitimate sender would include.     

Are from businesses that you were not expecting to hear from, and/or     

Take you to a landing page or website that is not the legitimate URL of the company the email is purporting to be sent from.    



One email is all that it takes    
All that it takes to devastate your business is a cleverly worded email message that can steal sensitive user credentials or disrupt your business operations. If scammers can trick one person in your company into clicking on a malicious link or attachment, they can gain access to your data or inflict damage on your business.    
For a few dollars per staff member per month, you can protect your business with MailGuard's predictive and advanced email security. Talk to a solution consultant at MailGuard today about securing your company's inboxes. 
Stay up-to-date with MailGuard's latest blog posts by subscribing to free updates. Subscribe to weekly updates by clicking on the button below.