This morning MailGuard is blocking a large run of emails purporting to come from a company named 'PP Sign Management.'
The simple plain text emails are sent from MailChimp accounts and contain a link to a compromised host.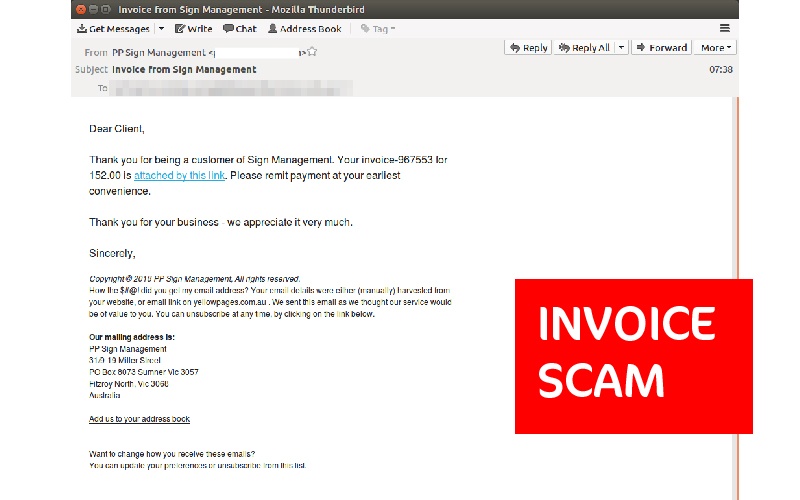 The emails appear to recipients as an invoice as above, or in the image below the email offers a link to an eFax.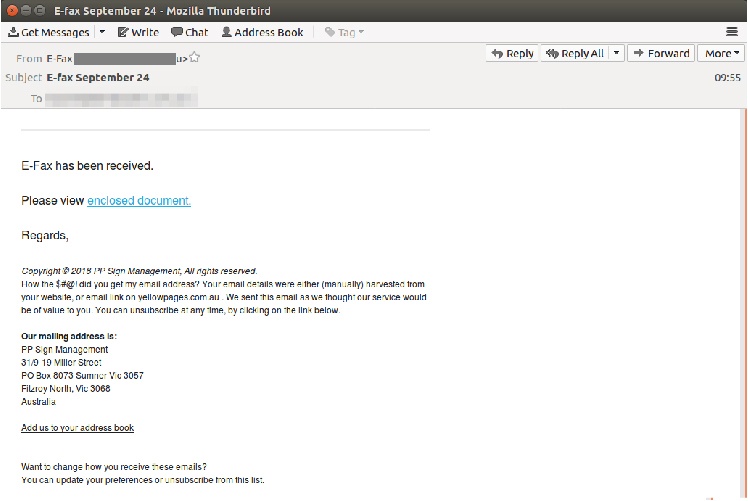 Clicking the links to the invoice or eFax will take unsuspecting recipients to a compromised host that delivers a malicious archive file that contains a Javascript file.
All of the emails are sent from MailChimp accounts, with display names that read 'From: E-Fax,' 'From: PP Sign Management,' or 'From: Sign Management,' with a subject reading 'Invoice from Sign Management' or 'E-fax September 24'
For a few dollars per staff member per month, add MailGuard's cloud-based email filtering protection to your business security. You'll significantly reduce the risk of new variants of malicious email from entering your network. Talk to an expert at MailGuard today about your company's cybersecurity needs: expert@mailguard.com.au
Stay up-to-date with new posts on the MailGuard Blog by subscribing to our email updates.