IT security solutions distributor, Hemisphere Technologies, has signed a distribution deal with MailGuard, adding a cloud security offering to its ever expanding portfolio.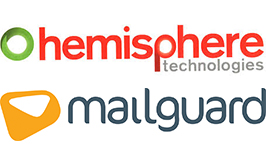 The MailGuard deal follows a string of recent new partnerships for the company, having also signed distribution agreements with AlianVault, Beyond Trust and Endian in the last six months. The partnerships round out Hemisphere's security offering, complementing its long-standing partnership with internet security provider, Kaspersky Lab.
Peter Phokos, Hemisphere CEO, believes a cloud security vendor was an essential addition to the company's offering, "Previously, there was a lot of hesitation about the cloud from businesses but we've well and truly passed that point now; the cloud is here and it's here to stay. As more businesses make the shift towards hosted commodity services, we needed to expand our offering and provide our channel partners the best tools to keep their customers protected in this new environment.
"MailGuard holds a reputation as one of Australia's best technological innovators and is a trusted name in enterprise cloud security. With simple solutions that are easy to onboard, in addition to providing expert round-the-clock support to clients and partners, MailGuard is a very welcome addition to our security suite."
MailGuard's services include email security, email hosting, filtering, continuity and archiving, as well as website filtering and monitoring. Cloud based solutions for both SMB and larger enterprise help to reduce pressure on internal IT support, offering a low-cost way to manage online threats.
MailGuard's cloud solutions help to keep unwanted content out of business networks, improving operating efficiency and network performance. Interchangeable and stackable with other anti-virus engines, MailGuard provides customers with an indepth security offering with 100% service uptime.
Craig McDonald, CEO and founder at MailGuard, explains, "MailGuard is excited to partner with Hemisphere Technologies because it is a specialist distributor of security solutions. It understands cloud security and the need for multilayered defence, which is required to protect businesses today. Above all, Hemisphere is Australian owned and operated, as is MailGuard. Together we can provide the best cloud email security and industry leading, local support."
Hemisphere Technologies will be hosting an event to celebrate its new vendors with dinner and drinks at the Sydney Rowing Club on Friday, 20th February. There, you can hear from MailGuard CEO, Craig McDonald, who will talk more about why MailGuard chose to partner with Hemisphere Technologies. For channel partners wishing to attend, visit http://newvendorlaunch.info/ or contact Hemisphere Technologies directly at marketing@hemtech.com.au or call 1300 04 04 44 for more information.