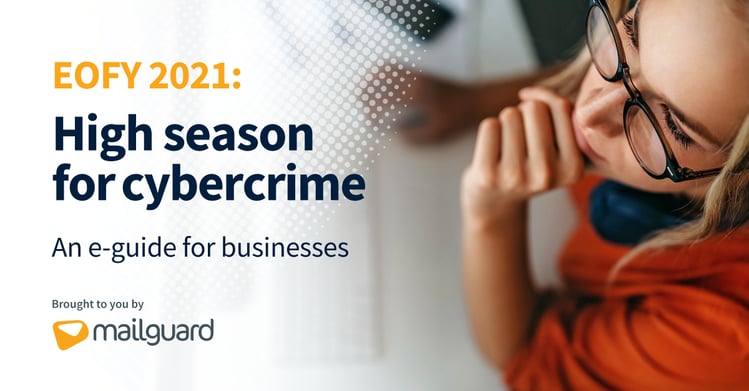 The End of Financial Year (EOFY) is notorious for email attacks, signalling a spike in finance and tax-related scams targeting businesses each year. Finance and accounts teams are busily scrambling to meet deadlines as the EOFY approaches. It's their busiest time of year, and that distraction is what makes them such easy prey for cybercriminals.
With many businesses still struggling with the ongoing fallout and strain resulting from the COVID-19 pandemic, this year is particularly concerning, with lures mimicking relief payments and government assistance packages, unleashing a perfect storm of cyber threats and potentially resulting in disastrous consequences.
Our latest eGuide contains some examples of EOFY scams that are continuing to exploit vulnerable teams. While not necessarily new, they are critical reminders of the ways cybercriminals are attempting to infiltrate businesses.
As you continue to assist your customers in refining their cybersecurity strategies, share this eGuide with them to broaden their awareness about how to spot scams and boost their cyber-readiness during EOFY.
Talk to us
MailGuard's partner blog is a forum to share information and we want it to be a dialogue. Reach out to us and tell us how we can serve you better. You can connect with us on social media or call us and speak to one of our consultants.
Australian partners, please call us on 1300 30 65 10
US partners call 1888 848 282 2
UK partners call 0 800 404 8993
We're on Facebook, Twitter and LinkedIn.