MailGuard has detected a new email scam using a .doc file infected with macro malware.
This scam email is designed to look like an E-Toll notification. The message - as shown in the screenshot above - advises the victim to view their E-toll account statement but the attached .doc file is infected with a malicious macro which would download malware to the victim's computer.
The sender display name shown on this scam message is 'Roads and Maritime Services': y-e-tool@financetimes.us
The .doc attachment used in this scam advises the recipient to click "enable editing" and "enable content" but these links would activate macro code malware.
The .doc attachment also fraudulently uses Microsoft Office and MailGuard branding to try and convince victims of its legitimacy, displaying the phrase: "this document is protected by MailGuard," as shown in the screenshot below: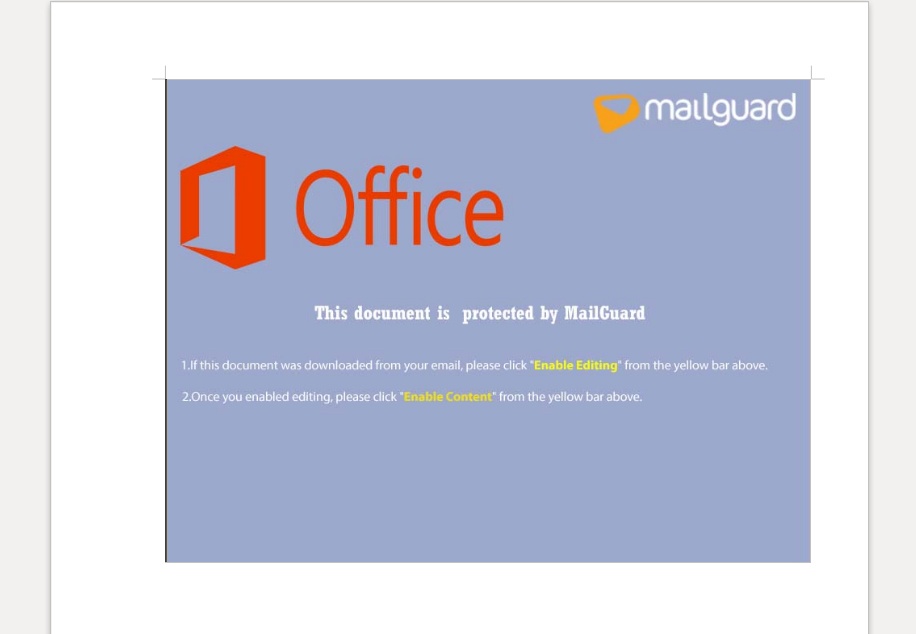 Don't get scammed

Please keep an eye out for this message and delete it immediately if it shows up in your inbox. If your company's email accounts aren't protected, scam emails like the one above are almost certainly being received by your staff. Cybercriminals know people can be tricked; that's why they send out millions of scam messages and put so much effort into making them look convincing.
People are not machines; we're all capable of making bad judgement calls. Without email filtering protecting your business, it's just a matter of time before someone in your organisation has a momentary lapse of judgement and clicks on the wrong thing.
For a few dollars per staff member per month, you can protect your business with MailGuard's predictive email security.
Talk to an expert at MailGuard today about making your company's network secure: click here.
Stay up-to-date with new posts on the MailGuard Blog by subscribing to free updates. Click on the button below: