For the first time ever, Microsoft Inspire 2020, was an all-virtual conference this year.

The usual annual pilgrimage of thousands of eager Microsoft partners from around the globe to Las Vegas was instead replaced by a free, fully online calendar of insightful sessions & moments, including some unexpected highlights, like a kayak tour of Seattle from Microsoft President, Brad Smith, which also featured a nostalgic cameo by Microsoft co-founder, Bill Gates.
Not surprising, the ongoing COVID-19 pandemic was a central talking point for this year's event, with many executives talking to the challenges many businesses and partners are facing as a result of the unprecedented disruptions posed by the pandemic.
Gavriella Schuster, Microsoft's Corporate Vice President, One Commercial Partner, opened the conference by telling partners that they are "the digital first responders - the unsung heroes - supporting and lifting the frontline workers up as they respond to this crisis. And your speed has been remarkable.
When there's uncertainty all around, you manage it by creating certainty, wherever you can. The truth is, the Microsoft partner ecosystem - you were built for this moment in time. You are the certainty," Schuster said.
"We were ready because the solutions we've been building together over the last 18 months are the same ones our customers need right now - solutions and services around remote work, business continuity, security and cloud migrations. That is how we respond, recover & reimagine the future together."
Here are some of our key takeaways from the two days of the conference: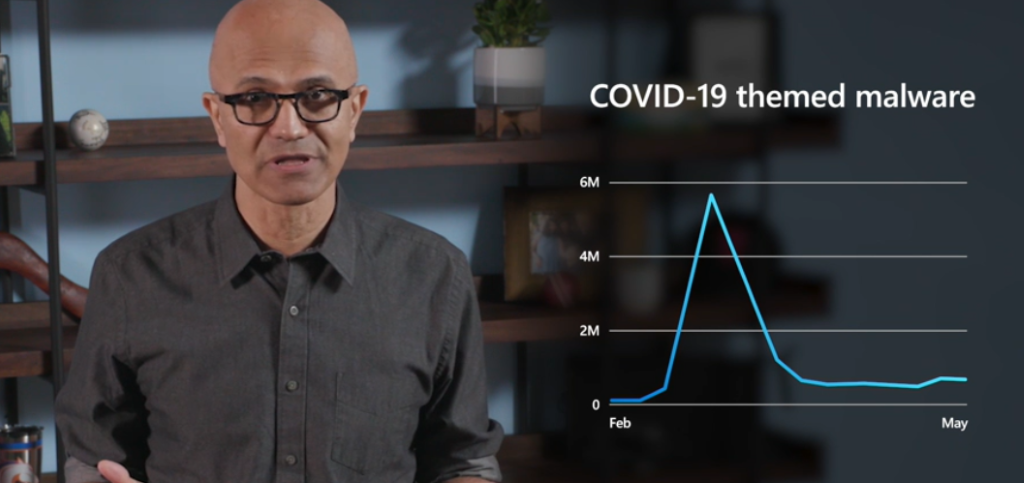 Satya Nadella's keynote, and his message about the spike in COVID-19 themed cyber attacks
Always a highlight, during his opening keynote at Microsoft Inspire this year, Microsoft CEO Satya Nadella spoke about how the threat landscape has evolved over the past few months, as more businesses have shifted to remote work.
"Cybercriminals have exploited the fear & vulnerabilities created by the pandemic to scam people & organisations for personal information and credential theft. They've had more opportunities to exploit email phishing attacks, for instance, as people have relied heavily on email while working remotely during the pandemic," said Nadella.
While the message is not a surprise to any of us in the cybersecurity community, it was reassuring to hear Mr Nadella talk about the rise in malicious activity throughout the pandemic.
"The principles of zero trust are critical for businesses of all sizes in complexity, from the largest of enterprises to the smallest of businesses most vulnerable to cyber-attacks," he said.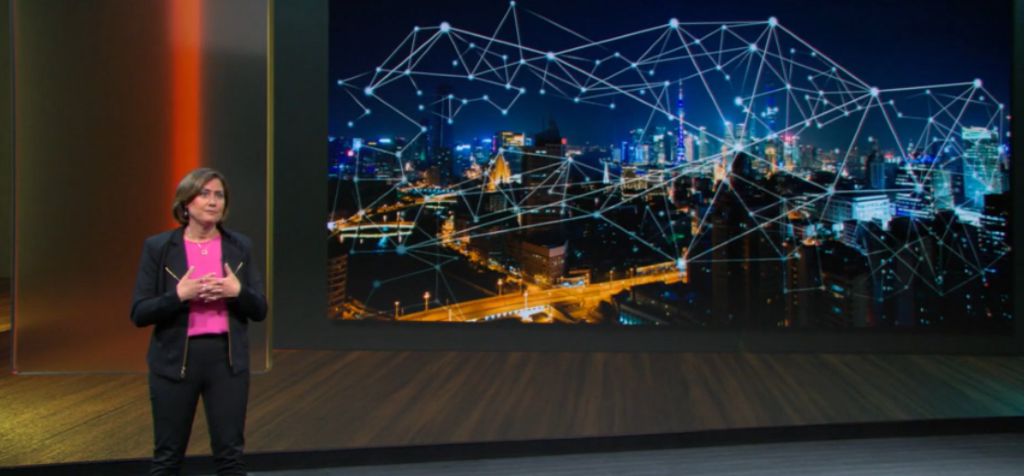 Gavriella Schuster says "Organisations feel they've lost control over everyone's security"
In her regular Corenote, Gavriella Schuster, Corporate Vice President, One Commercial Partner opened Microsoft Inspire 2020 along with Judson Althoff, Executive Vice President, Microsoft's Worldwide Commercial Business and Nick Parker, Corporate Vice President, Global Partner Solutions.
Highlighting how perspectives towards cybersecurity have shifted among businesses as a consequence of COVID-19, Schuster urged partners to develop solutions that address the type of vulnerabilities businesses are facing and to help them "respond, recover & re-imagine the future together".
"Throughout this shift to remote work, organisations are realizing they need to bolster the security of their infrastructure from the desktop to the data centre and all the data in between.
As partners, you play a critical role there and you can help them find and address their vulnerabilities. Think about it this way. Many organisations felt they were secure because they could secure their perimeter within their four walls. Now with the explosion of remote work, employees are feeling comfortable because they're home in their own four walls, but organisations feel like they've lost control over everyone's security. So, we need to bridge that gap."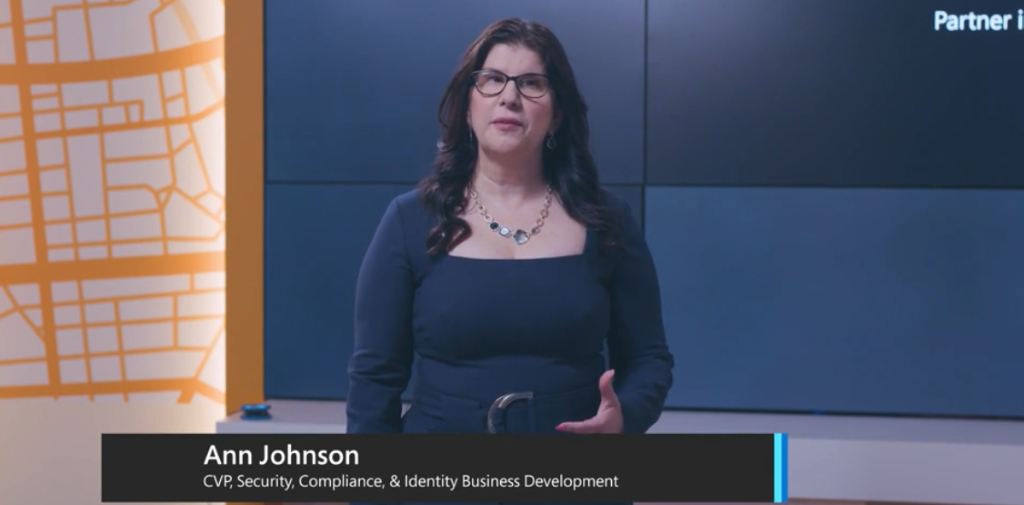 Only 54% of CISOs prepared to deal with the demands of the COVID-19 pandemic, says Ann Johnson, CVP, Security, Compliance & Business Identity, Microsoft
Ann Johnson, Corporate Vice President, Cybersecurity Solutions Group for Microsoft began the segment titled 'Help customers reduce risk and build resilience with security, compliance and identity solutions' by identifying two key cybersecurity trends that have accelerated since the COVID-19 pandemic.
"Microsoft CEO Satya Nadella recently said we have seen two years' worth of digital transformation in two months. Organisations have been adapting quickly to a new world of document sharing, video conferencing and data access almost overnight. Whilst this has been a period of intense change, it did highlight the immense opportunity for growth in the world of security, compliance and identity," said Johnson
"With the COVID-19 pandemic, we saw an acceleration of two existing secular trends. First, the advent of pretty much remote everything and a need to secure it. Looking back, we saw 89% of our customers move most of their workforce to remote working.
The second trend is operational resilience. Only 54% of CISOs said they're operational resilience plans prepared them adequately for the pandemic. Because of these quickly evolving trends, investment priorities are also changing for our customers. Prior to the pandemic, security decision makers told us anti-phishing tools, SIEM and end-point security were their most important cybersecurity investments. This focus has shifted to remote work basics, such as multi-factor authentication and end-point device protection. Going forward cloud security is also top of mind in terms of future investment."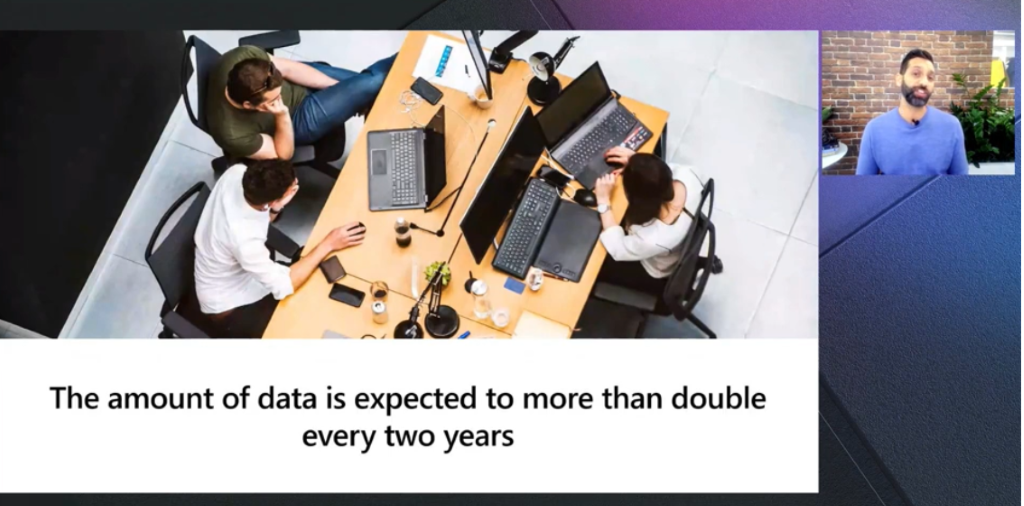 "Data leakage or loss is a top challenge" for more than 50% of compliance decision makerssays Alym Rayani, Senior Director, Compliance Marketing, Microsoft
With more than 300 million people working remotely now, Alym Rayani, Sr. Director, Microsoft Compliance Marketing, explored how new ways of accessing data has made protecting sensitive data and managing internal risks a top priority for businesses.
"Let's talk about the data and challenge our customers are facing. There's an unprecedented amount of data being created in the world. As creators of Microsoft 365 we're also helping customers curate that data and see the responsibility of helping them to take care of that data. But that data overall in their environment is estimated to double every two years. So, understanding and maintaining control of that data for our customers is a major challenge."


[…]

"More than 50% of compliance decision makers say data leakage or data loss is their top challenge, and they're thinking about that quite a bit in their work environment. We're seeing a lot more conversations and demand for conversations around things like insider risk and data protection."
In the same session, Alym Rayani also highlighted a "talent shortage and skills gap" as one of the top challenges facing businesses looking to enhance their security posture.
"We've talked to a number of our customers in recent months to capture some of the challenges they're facing. They're remote workers, they're creating, they're sharing content & storing data in new ways that their IT staff & security operations teams have not expected. As such, making sure the security posture is still good is really important and top of mind for customers.
We have had a talent shortage and skills gap in our industry even before this, and this remote work, this rapid move to remote work has exacerbated that issue. Most leaders, 87% in fact, are experiencing a skills gap. And one of the challenges we found is that less than 50% respondents who identified the skills gap had a plan to deal with it."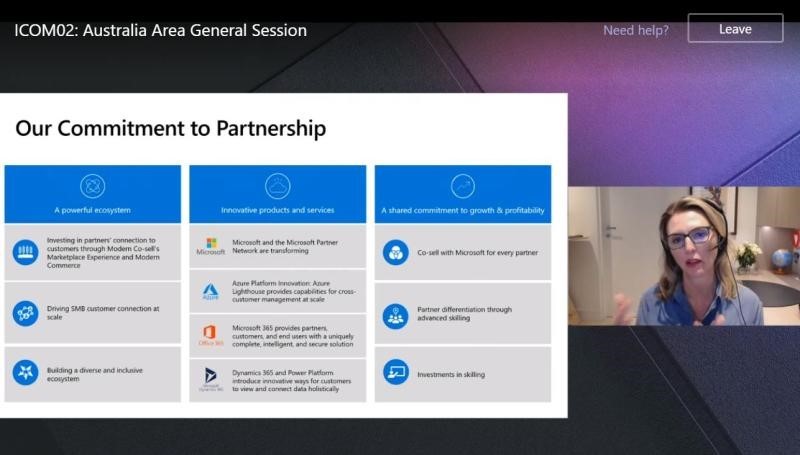 MailGuard acknowledged during the Australia Area General Session
One of our favourite moments from this year's Inspire was a mention by Microsoft OCP Country Leader, Rachel Bondi, during the Australia Area General Session.
Speaking about advancements in Microsoft's Co-Sell Marketplace experience, Bondi said: "We've seen some great momentum here in Australia, and some great success stories...from partners like MailGuard".
We're grateful to Microsoft, and to all our partners for their ongoing support, and we're looking forward to a bigger and better FY21.

(Image credit: Microsoft)