MailGuard customers can breathe a sigh of relief as MailGuard has again proactively blocked a multitude of phishing attacks aimed at Westpac online banking users, from entering their business network.
There have been various email scams purporting to be from Westpac Bank recently. One such scam is telling the email recipient that there is a payment reversal pending. Another scam looks like it is from the Westpac Online Department, expressing concern that there has been some unusual activity on the recipient's account. This specific email then asks the recipient to click a link within the email to securely confirm the account.
Here is an example of the email MailGuard are currently quarantining: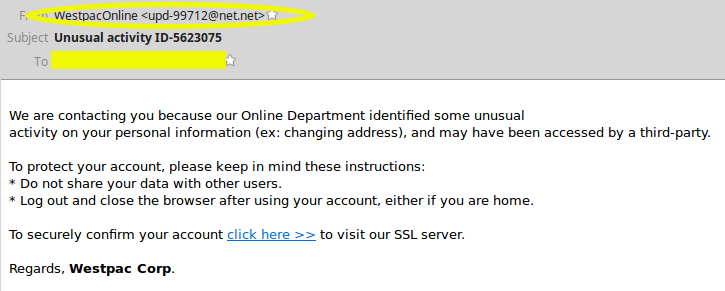 If you look at the 'from' address circled in yellow, you will see that the email is not sent from a legitimate Westpac email address.
Recipients who press 'click here' are taken to what appears to be the Westpac login page that asks for the customer ID and password. This web page looks almost identical to the legitimate Westpac online banking web page, right down to the box that reminds you to subscribe to the 'Stay Smart Online Alert Service' which advises on the latest online scams.
The URL circled below is a clear giveaway that the website is a fake. This website address is nothing like the legitimate Westpac sign in page which is https://online.westpac.com.au/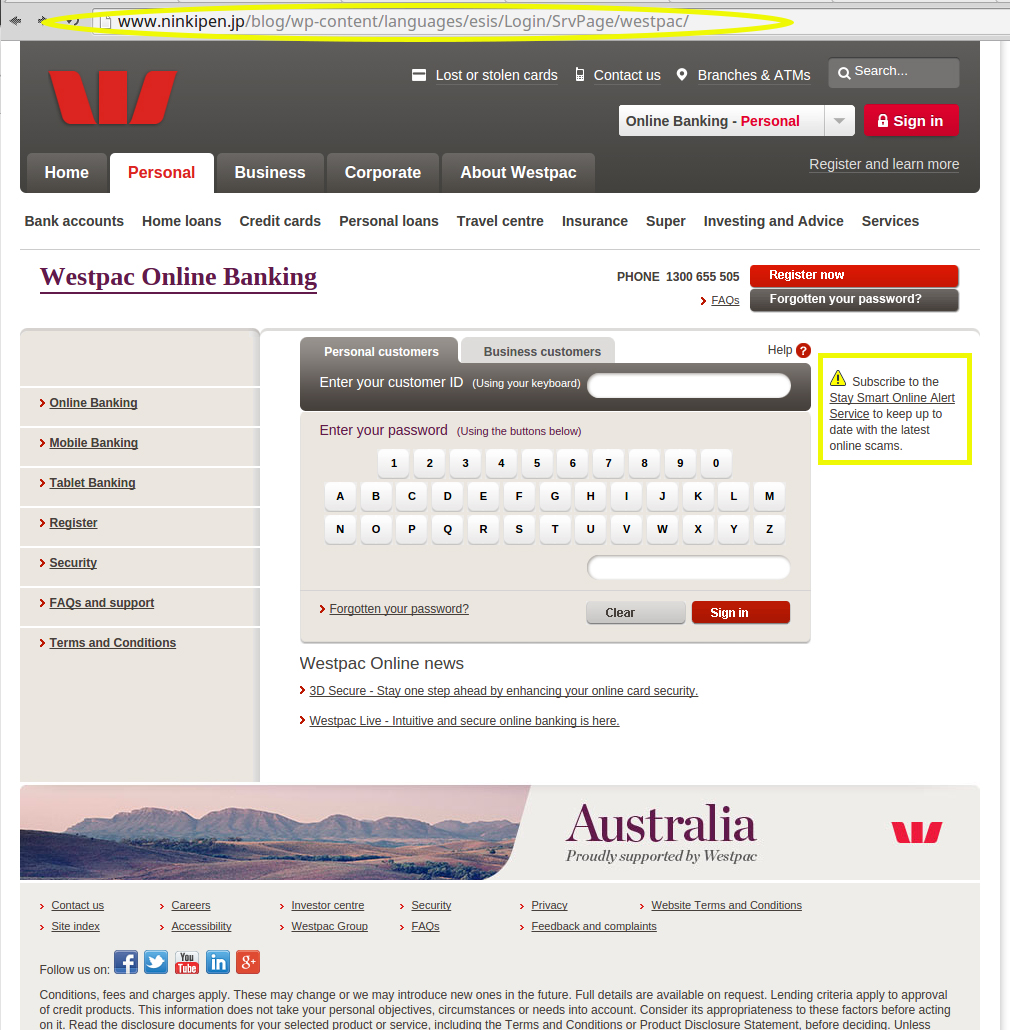 If the user happens to put in their customer ID and password, they are then taken to another page which asks for private information and credit card details. The user is then redirected to the official Westpac site. The user is none the wiser that they have just been scammed, and cyber criminals now have complete access to their online banking account, credit card details and personal information. Scary huh!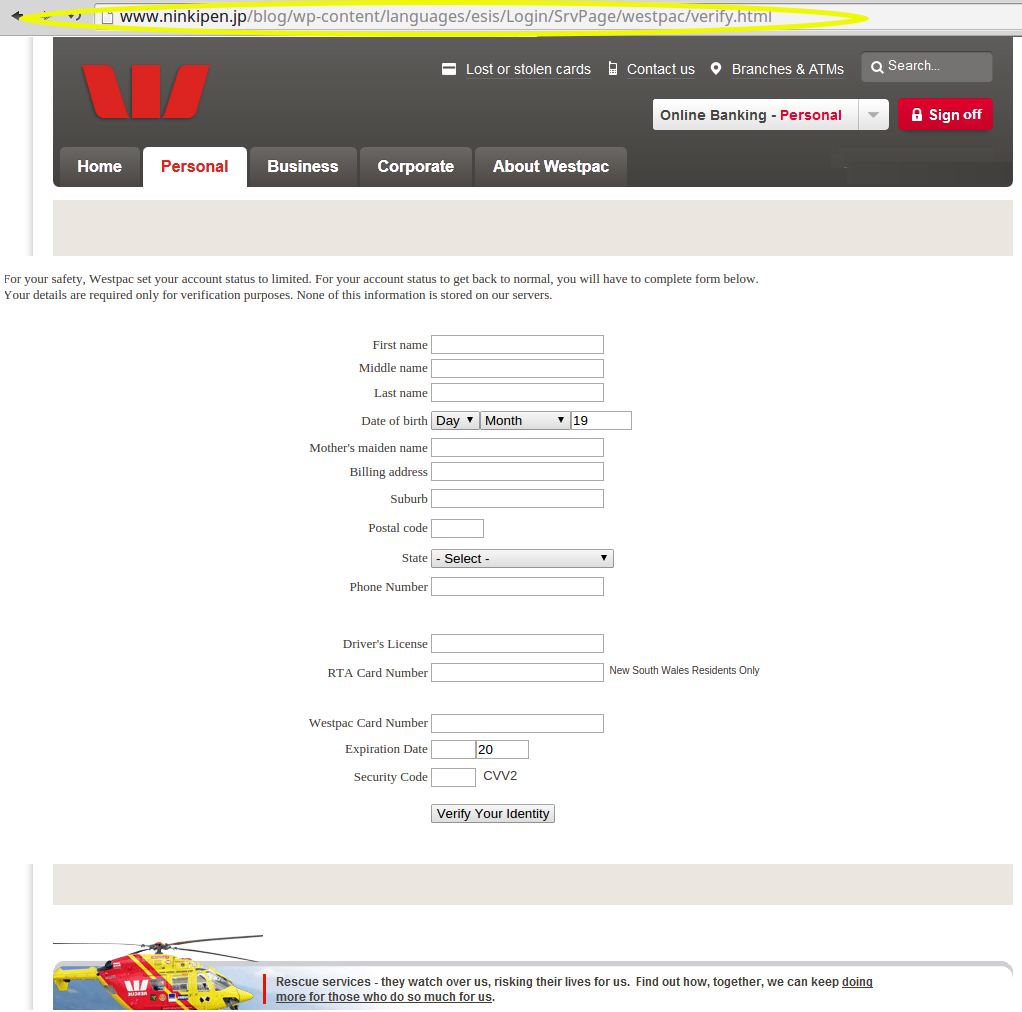 This just goes to show how important it is for businesses to have the highest standard of email and web security protection.
It is also important for email users that don't utilise MailGuard or use outside of business email addresses, to be made aware of what virulent threats may be entering their inbox.
Remember, most banks don't email their customers asking for personal, banking or credit card details. To best protect yourself don't click links contained within emails, instead type the address into your browser. If you are ever not sure if your bank is contacting you, simply contact them directly - in person or over the phone.
For more great tips on identifying viruses and malware, be sure to read and share our blog Don't Click That! Your Guide To Cyber-attacks And Tips For Being Cyber Safe Within Your Business.
If your business currently has just desktop antivirus, it is still at risk from emails just like this one making their way into your network.
To best protect yourself with MailGuard's cloud-based email and web filtering, simply email expert@mailguard.com.au, or you can get started on your FREE No Obligation 14 Day Trial, simply by clicking this button below.