On Tuesday (21 Nov) MailGuard's CEO Craig McDonald - author of 'Surviving the Rise of Cybercrime' - will be speaking at a leadership seminar hosted by the Australian Institute of Management Western Australia (AIM WA).
The AIM is an international not-for-profit organisation dedicated to facilitating thought leadership in the management sphere.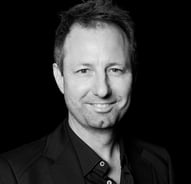 Craig will be speaking at the AIM seminar about the human and technical challenges business leaders face confronting cybercrime.
"The industry publisher Cybersecurity Ventures predicts that the cost of fighting criminal activity on the internet will rise to US$6 trillion per annum by 2021. With new laws like the GDPR coming into effect that imposes heavy fines for data breach incidents, the urgency for companies to meet the cybersecurity challenge is greater than ever."
Craig McDonald; author of Surviving the Rise of Cybercrime.

Cybercrime Targets People

In a recent blog post, Craig McDonald wrote:
"Criminals on the internet are more persistent, more cunning and better organised than ever before...Email is currently the biggest cybersecurity threat. Shockingly, more than 90% of internet crime is perpetrated via email. Most people will click on dangerous messages without thinking twice. In fact, 97% of people can't discern phishing emails from the real thing, and of those, nearly 25% will click on dangerous links.
Millions of criminal-intent emails are sent every second of the day, so the odds are good that some of those emails are probably in your team's email inbox right now. I'm willing to bet that at least one person in your office has seen these messages pop up in their inbox."
During his talk at the AIM WA seminar, Craig will share practical advice on what you can do to protect your business from cybercrime.
"Creating a culture where employees are aware and motivated to protect the business is critical to improving cybersecurity measures. With IT managers at the helm of this movement, their approach to engaging employees and peers is becoming increasingly driven by their soft skills. The key to creating a high level of security is ensuring that the right messages reach the right people and understanding that cyber risk management is a continuous and evolving process."
- Craig McDonald writing on the MailGuard Blog.
The MailGuard blog will be bringing you Craig's highlights from the AIM talks next week and more prescient advice from Craig McDonald on strategies for coping with the rise of cybercrime.

Share and Win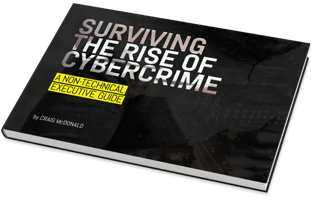 Share this post to your FB / Twitter or LinkedIn page for your chance to win one of 6 signed copies of the new hardback edition of Craig McDonald's book.
Surviving the Rise of Cybercrime is a handbook for non-tech executives on how to handle the challenges of cybercrime and take steps to prevent the massive financial losses that cybercrime attacks inflict.
To win your autographed book, all you need to do is share this post on social media. We'll be doing the prize draw on November 30 and notifying the winners via social private message. One share equals one entry in the draw:
>> Share on Twitter: click here.
>> Share on LinkedIn: click here.
>> Share to Facebook: click here.
Learn More About the AIM WA

The Australian Institute of Management Western Australia is a not-for-profit, membership-based organisation dedicated to building leadership and management capability through thought leadership.
Visit their website, here.


Keep Up-to-Date

To stay informed on the latest thinking in cybersecurity, follow Craig McDonald on LinkedIn or Twitter.