By Ian Moyse; Eurocloud UK Board Member and Cloud Industry Forum Governance Board Member.


Security is complex. It's not just the technology but its implementation too, with end user license agreements often adding to the issue. How many IT staff fully understand (or indeed read) all the legalities behind the agreements? Software licenses are written for a legal audience and they may not always be as clear as they could be to the IT audience.
Software licensing and maintenance is a feat in itself: costly, complex and administrative. No matter which of the many different licensing mechanisms and approaches you take, be it volume, site, or concurrent licensing, the path is not always straightforward.
In today's challenged times businesses are looking to simplify process and minimise cost. One area where savings can be made, license-numbers minimised and the responsibility of licensing shared with the vendor, is that of Software as a Service (SaaS).
In a nutshell, SaaS minimises the technical burden for businesses and maximises budget. It removes the need for software installation and maintenance, enabling shorter deployment time alongside the ability to deliver not just a local, but a global, solution. SaaS allows businesses to focus their technology investment on delivering competitive advantage rather than maintaining infrastructure
Such benefits make it easy to understand why Gartner predicted 30% of all software would be SaaS-delivered by 2010. Whilst SaaS will not completely replace traditional licensing models, its presence will grow across the business environment as its role in simplifying licensing complexity and reducing the costs and overheads associated with managing traditional licenses becomes more widely understood.
So what are the differences between software and service licensing - and how can gains be made?
Software licensing is undergoing change. The days of businesses purchasing a licensed copy on CD ROM are becoming a distant memory. With the majority of today's computers connected to the web, it has become simpler for software vendors to distribute and update software (and perhaps even keep an eye on how often their software is used).
First came the ability to download software from the internet, followed by the capability to subscribe to automatic software and signature updates. SaaS takes the model a step further.
The core licensing difference of SaaS is that it is provided as a subscription-based model (per user per month licensing contracted over a set license period) rather than the traditional single up-front license fee with software sold for perpetual use. Many SaaS vendors are already starting to introduce interesting new models of licensing depending on their technology sector and ability to measure usage. These include features and function models, time-based subscription models usage-based transaction models transaction numbers (based on the number of events) – or, even more creatively, advertising-funded revenue models.
Another advantage is that SaaS vendors can also allow customers to administer and monitor their licensing centrally, removing the burden of managing software usage . Finally, SaaS delivers the business with an additional financial proposition. By treating the service as ongoing cost to the business, the customer is able to migrate costs from their Capital Expenditure (CAPEX) budget to Operating Expenditure (OPEX), an attractive benefit in today's pressured environmental climate.
About Ian Moyse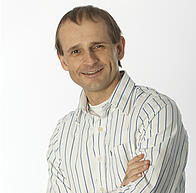 Ian Moyse has over 25 years of experience in the IT Sector, with nine of these specialising in security and over 23 years of channel experience. Starting as a Systems Programmer at IBM in the mainframe environment, he has held senior positions in both large and smaller organisations including Senior Vice President for EMEA at CA and Managing Director of several UK companies. For the last 7 years he has been focused on security in Cloud Computing and has become a thought leader in this arena.
Moyse has been a keynote speaker at many events and runs one of the largest Channel Groups worldwide on LinkedIn. He sits on the board of Eurocloud UK and the Governance Board of the Cloud Industry Forum (CIF) and in early 2012 was appointed to the Advisory Board of SaaSMax. For those wishing to connect to this Cloud Thought Leader his Linkedin profile is at www.ianmoyse.co.uk and he can be followed on Twitter @imoyse