The power of the pioneering spirit
The realisation of just how big a problem cybercrime would become dawned on me over 18 years ago, when an email-borne virus caused havoc for one of my businesses. I was astounded that something as simple as an email could have such a devastating effect, especially when that business was protected by all the latest antivirus software. It was a blessing in disguise though – as these events motivated me to start MailGuard.
I could see from that experience that email was going to be life changing for businesses, yet how quickly that could all be undone by a simple crippling virus. From the beginning my vision has been about protecting the people within the business. MailGuard is a technology business, but the problems we solve are about people, and protecting the human element. Today, that has evolved into a relentless focus on customer satisfaction, with real people, who are experts in their field, there to help 24/7. 18 years later, that translates into a Net Promoter Score (NPS) of +83, and a community of customers and partners that have been loyal throughout our journey.
As a business founder, it gives me an enormous sense of pride and satisfaction, knowing that MailGuard is stopping new criminal intent email threats 2-48 hours ahead of our competitors.
MailGuard was a pioneer of cloud email security. Few others were in the space when we started. Most businesses back then were still passionate about on-premise solutions, with fears about the safety of data in the cloud. Perhaps that's why we were also one of the first customers to embrace other emerging cloud platforms, like Salesforce.
In those days when we were just starting out, we all had to wear many hats, from sales to marketing and technology. Crowded into a small office in South Melbourne, we boot-strapped the business and like any small business owner, it was a constant battle to keep the lights on. Those early days were the blueprint for what would become a far bigger and more successful company today.
It gives me an immense sense of satisfaction when I reflect back on those times. I'm most proud of how we silenced the doubters who were clinging to the way things have always been done, and who were trying so hard to slow our progress. That early pioneering spirit is now forged in the DNA of what MailGuard has become.
The importance of cultivating relationships
I am so thankful for our early foundation customers like the AFL, Zoos Victoria and the Royal Australasian College of Surgeons, who shared our vision and joined us on the journey. There have been so many more in the following years, but the support of these early customers is what kept us going, and what gave us such a rich foundation to build upon.
We were also quick to understand the importance of partnerships. Our early partners like NetDefence provided the business with an opportunity to scale. We shared the risk and the opportunities, and I am thrilled that today we can both reflect on a substantial base of satisfied customers. Since those early days, we have grown to a partner base of more than 500 strong tech partners and resellers, spanning the globe and providing category leading support and protection to some of the world's leading businesses.
Last year, we surveyed a group of 500 leading Microsoft partners and I was delighted to find that of those that use a third party vendor like MailGuard to boost their Office 365 security, more partners are choosing MailGuard than any other solution. And twice as many choose MailGuard, compared to Symantec, Proofpoint or Mimecast. That support and endorsement is proof that we're doing something right, and even more importantly, that this is no overnight success. It hasn't come from a big splash of marketing dollars. Rather, it is the result of years of hard work, trial and error, as we have proven the value of our solutions and built long-lasting, trusted relationships with our channel partners.
Other more strategic partnerships also began to present themselves as the business matured. In the early days we were aligned with Zimbra, and that allowed us to broaden our solution set and to extend hosting and other services to our customers and our partner ecosystem. More recently, in the last few years we have forged an even stronger partnership with Microsoft.
In 2016, MailGuard attended its first Microsoft Inspire in Toronto, which started a whirlwind journey. Shortly after the Microsoft Australasian Partner Conference on the Gold Coast in Australia, we were praised by Microsoft as an example of partner marketing best-practice, and in 2017 MailGuard was invited to join the global pilot for the Microsoft third-party offers pilot, the forerunner to the unified CSP marketplace that will see partner solutions accessible to the 60,000+ Microsoft partner ecosystem. MailGuard was the only cybersecurity vendor invited by Microsoft to join the pilot, and the only Australian ISV.
We had tremendous support, from the Microsoft team, especially Pip Marlow, Isabel Boniface, Paul Randazzo and Steve Miller in the early days of our relationship, and more recently with Michelle Markham locally, and right through to Gavriella Schuster who lauded MailGuard in her keynote at Microsoft Inspire just last year, in July 2018.
The value of innovation
I hope today's business leaders are willing to take a chance on great technology and ideas when the opportunity arises. That tendency to do what everyone else is doing, and to cling to the way things have always been, is such a drag on innovation and can stifle the creativity that has been such a vital ingredient of what MailGuard has become today.
As the years have passed, we have continued to expand our tech and product footprint. As MailGuard we have moved beyond cloud email filtering, to archiving, hosting, continuity and image monitoring. We've dabbled in a few side projects like Salesforce apps that our teams use, that we sought to share and commercialise through the Salesforce marketplace. I am also incredibly excited about our current roadmap, with world-first solutions just around the corner that are set to be genuine game-changers.
There have also been other highlights, like in 2017 when we were first to stop a major Netflix scam and we attracted global media coverage from USA Today, Wired.com, ABC (USA), Fox Business, Time Money, Mashabale, MSN, The Independent (UK), Yahoo! Finance, NBC, NY Post, Fortune, Marie Claire, Fox, SF Gate, Sky Post (Hong Kong), and closer to home News.com.au and the NSW Police, among many, many more.
Most of all though, when I reflect back on these last 18 years, I am thankful to all of the people who helped to make it happen. From past employees to friends, family, advisors and mentors.
Thank you to you all. I am super proud of what we have achieved and pumped about what lies ahead. Hold on to your seats everyone, we're just getting started.
Get the facts
Companies are spending more on cybersecurity now than ever before, but those funds aren't always targeting the most significant dangers. There seems to be a bit of a disconnect amongst many CEOs about the sources of cyber-threat.
Studies consistently show that more than 90% of cyber-attacks are perpetrated via email, yet email security is rarely the biggest item in cybersecurity budgets. If we're going to win the battle against cybercrime we have to get real about the nature of the threat.
I'm on a mission to help business people understand cybercrime and protect their businesses from costly attacks. If you would like to learn more about the complex cybersecurity challenges facing business today, please download my e-book Surviving the Rise of Cybercrime. It's a plain English, non-technical guide, explaining the most common threats and providing essential advice on managing risk.

You can download my e-book for free, here.
"Cybercrime is a serious and growing business risk. Building an effective cybersecurity culture within an organisation requires directors and executives to lead by example. Surviving the Rise of Cybercrime is a must-read for directors and executives across business and in government and provides strong foundations for leaders determined to address cyber risk." - Rob Sloan, Cybersecurity Research Director, Wall Street Journal.
... ... ...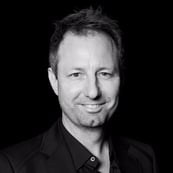 Hi, I'm Craig McDonald; MailGuard CEO and cybersecurity author.
Follow me on social media to keep up with the latest developments in cybersecurity; I'm active on LinkedIn and Twitter.
I'd really value your input and comments so please join the conversation.