On March 11, the World Health Organization declared COVID-19 a pandemic. Two weeks on, and we are seeing technology at its best and worst. Technology is all around us, and as business leaders and tech partners, we understand its power – for good and evil. Here's a quick look at just a few of the ways that tech is being enlisted during the current crisis.
The Ugly
According to a Reuters report, as soon two days after COVID-19 was declared a pandemic, on March 13 a group of hackers had activated a malicious site mimicking the WHO's internal email system.
"There has been a big increase in targeting of the WHO and other cybersecurity incidents," said WHO Chief Information Security Officer Flavio Aggio. "There are no hard numbers, but such compromise attempts against us and the use of (WHO) impersonations to target others have more than doubled." The WHO published their own alert warning that hackers are posing as the agency to steal money and sensitive information from the public.
Tech Crunch reported that in the U.S. federal prosecutors had also won a temporary restraining order against another website offering a fraudulent Coronavirus vaccine. The Justice Dept. said the action was taken against a website, said to be engaging in a wire fraud scheme, seeking "to profit from the confusion and widespread fear" surrounding COVID-19. The website claimed the World Health Organization was "giving away vaccine kits" tricking unsuspecting victims into paying a small fee for shipping. The website also asked for a victim's credit card information. "In fact, there are currently no legitimate COVID-19 vaccines and the WHO is not distributing any such vaccine," the Justice Department's statement said.
The Bad
In Sweden, Defense Minister Peter Hultqvist warned that foreign powers were deliberately spreading disinformation about how Sweden is handling the Coronavirus pandemic. Above all, he pointed out Azerbaijan, Russia and China. The Swedish intelligence service produced information for the Ministry of Defense which showed extensive disinformation about Sweden's fight against the COVID-19 virus being used to spread disinformation through social media and media outlets. One such example was an Azerbaijani news site article that described how, among other things, a Swedish COVID-19 infected physician worked at a hospital for a week, and also said that all Swedish companies were open as usual, and that people continued to live normally. The article featured a picture from a Swedish town with lots of people sitting on benches or walking around, but the picture was out of date and in fact was taken during the summer. At the time of publishing, the article had about 1.7 million views and had been shared over 270,000 times.
In Australia, as the Federal Govt. announced unprecedented economic stimulus measures coinciding with the shut-down of large swathes of industry, there was confusion as the Government Services Minister initially claimed that the MyGov website had been the victim of a DDoS attack, preventing thousands from accessing their benefits. The Minister later told Australian Parliament that there was no evidence of an attack. The website simply crashed under the spiking demand, as there were long lines outside physical Centrelink offices around the country. He pulled back on his claims saying the flood of people trying to access the site had triggered alarms like those which are activated when there is an DDoS attack.
The Good
On a brighter note, in Italy, with a shortage of respirators, a start-up improvised to develop the first industrialized field 3D printed emergency respiration device to support hospitals and ICUs, assisting teams where demand is far out stripping supply. The device is a mechanical bag valve mask (BVM) that can be used for short term emergency ventilation of COVID-19 patients. It was created as a response to the rapid spread of the COVID-19 virus that generated a shortage of medical equipment, especially respirators essential to save patients' lives in the emergency.
Meanwhile in Taiwan, a country many have praised for their agility during the crisis, mobile device monitoring has been enlisted to enforce self-isolation, the government is rolling out a mobile phone-based "electronic fence" that uses location-tracking to ensure people who are quarantined stay in their homes. "The goal is to stop people from running around and spreading the infection," said Jyan Hong-wei, head of Taiwan's Department of Cyber Security, who leads efforts to work with telecom carriers to combat the virus. The system monitors phone signals to alert police and local officials if those in home quarantine move away from their address or turn off their phones. Jyan said authorities will contact or visit those who trigger an alert within 15 minutes. Officials also call twice a day to ensure people don't avoid tracking by leaving their phones at home.
Privacy concerns have limited the use of location data for anti-coronavirus efforts in countries such as the United States. But the system has drawn few complaints in Taiwan, which has reported only 108 cases of the virus, compared with more than 80,900 in neighbouring China.
Other countries are also enlisting mobile technology for location tracking. In Hong Kong, location-tracking wristbands are given to those put under quarantine, and in Singapore, the government uses text messages to contact people who must click on a link to prove they are at home.
Thailand too rolled out a mobile app that anyone arriving at an airport must download to help monitor where they have been in the event that they test positive for the virus. Additionally, Vietnam's capital, Hanoi, this week launched a mobile app to help track cases, and it could be used to enforce quarantines too. And, South Korea and Israel are using satellite-based phone tracking for so-called contact tracing to see where infected individuals might have passed COVID-19 to others.
For all those WFH and home-schooling, The Verge reported this week that Microsoft is revealing new Teams features as it marks three years of the service and is experiencing unprecedented growth amid the ongoing coronavirus pandemic.
Teams suffered an outage on Monday as demand surged worldwide with people working and learning from home. Microsoft counted 32 million daily active users of Teams last week on March 11th, but this jumped by 12 million to 44 million daily active users by March 18th.
The nearly 40% increase in demand came as many businesses were adjusting to working from home and as school closures shifted learning online. The Verge reported that Microsoft's new Teams features are designed to improve remote meetings as they become the default work mode rather than the pre-pandemic exception. It stated that "Microsoft is planning to introduce a new real-time noise suppression feature for Teams meetings later this year. This is especially ideal if you're working from home and children or pets are running around making noise or when you're trying to discretely dig into a bag of chips."
In the US, Variety reports that HBO Now streaming has ballooned 40% in the past week. Facebook says that total messaging across its services has increased 50% in countries hit hard by the virus, and video messaging has more than doubled.
Netflix traffic has also risen from 54% to 75%, and online gaming usage has grown 400%.
Let's Enlist Tech for the Greater Good
Our business, MailGuard, is no different. During this crisis 100% of our workforce has shifted to remote working, and Microsoft Teams has been a vital enabler of that shift.
Our teams and families are no doubt also contributing to the spike in Netflix consumption and the massive increase in online gaming.
For threat detection, our team continue to intercept so many of the phishing and ransomware email scams that are seeking to deceive users with false COVID-19 messaging. Last week we published this eBook to raise awareness among businesses and in the general community.
Stay safe and remain vigilant. Let's join forces to enlist technology for good against evil.
... ... ...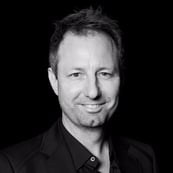 Hi, I'm Craig McDonald; MailGuard CEO and cybersecurity author.
Follow me on social media to keep up with the latest developments in cybersecurity; I'm active on LinkedIn and Twitter.
I'd really value your input and comments so please join the conversation.