A new email scam mimicking a Big Four bank falsely tells recipients their account has been disabled.
The phishing email tells recipients to click a link to reactivate their account.
But those who do are taken to a realistic copy of the NAB internet banking website, designed to harvest victims' account ID and password.
The plain-text email contains the subject line 'Notification' and is sent from discharge.authority@nab.com.au.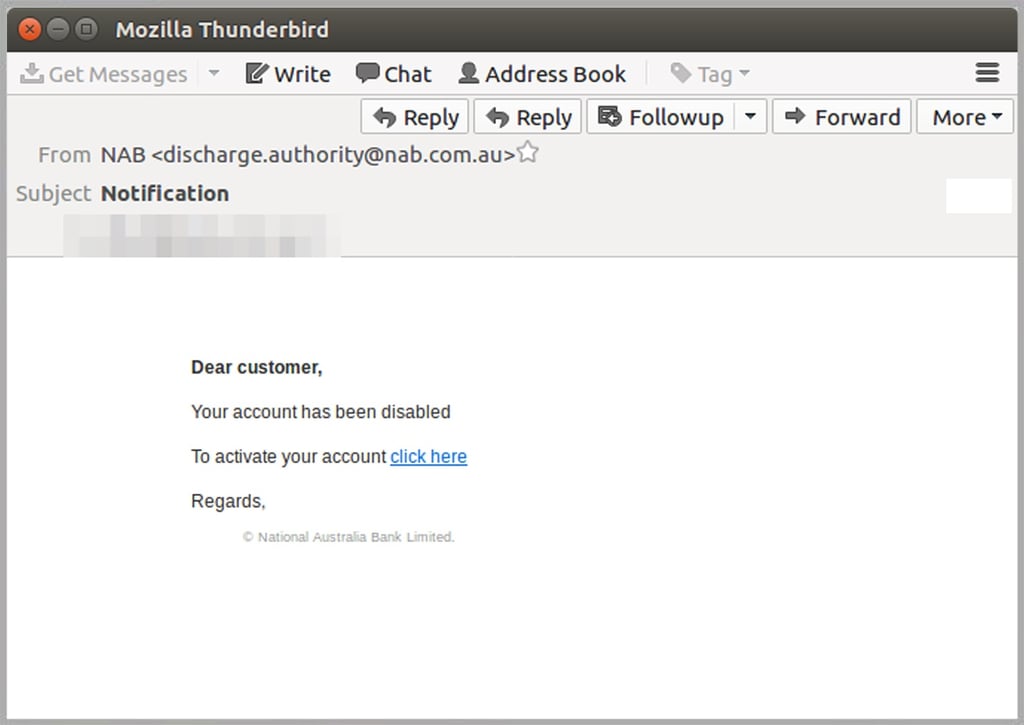 It contains a directive to 'Click here' to activate the account, but the link points to a realistic duplication of the real NAB website.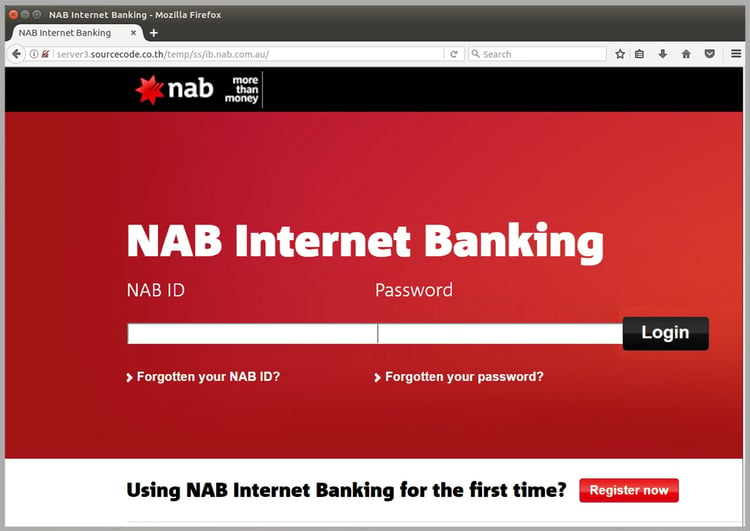 The emails are forged from the address discharge.authority@nab.com.au.
MailGuard blocked the distribution of thousands of copies of the email this afternoon.
What's the goal of a phishing website?
A phishing scam is a fraudulent attempt to steal your information or identity for financial gain.
In this case, the perpetrators want victim's banking details.
Creating a fake website allows them to collect peoples' account number and passwords without arousing suspicion.
That valuable information is collected and used to make future unauthorised transactions.
Tell-tale signs of phishing scams
Generic greetings, such as 'Dear customer'
A sense of urgency
Bad grammar or misuse of punctuation and poor-quality or distorted graphics
An instruction to click a link to perform an action (hover over them to see where you're really being directed)
Obscure sending addresses (for example, Hotmail, gmail, Yahoo addresses should set alarms bells ringing)
Advice from NAB on scams
NAB says it's aware of a similar phishing email targeting customers.
"If you receive this type of email, please forward it to spoof@nab.com.au and then delete it," the NAB website advises.
For a few dollars per staff member per month, add MailGuard's cloud-based email and web filtering solution to your business security. You'll significantly reduce the risk of new variants of malicious email from entering your network.