This week has been a challenging time of transition, not just for our team at MailGuard but for many organisations around the world. Implementing social distancing, switching to a remote workspace, modifying our regular routines and trying to create new health and hygiene habits can really take a toll on our mental health.
With our collective current reality of a Coronavirus pandemic, it is crucial that we all discern how to best spend our time and energy on the thoughts, behaviours and activities that will truly nourish and support our wellbeing, and in turn ripple out to our loved ones and community.
"The mind is a wonderful servant but a terrible master."
-Robin Sharma
Now is the perfect time to prioritise, and even begin, practices and techniques that will support a healthy mind. Control it before it controls you – fully immerse your mind into work projects, captivate it with thought provoking books and documentaries, learn how to meditate or engage in regular mindfulness exercises, get creative and brainstorm that business initiative you always wanted to put forward but didn't have the mental energy to dedicate towards it! Don't allow your monkey-mind to run the show with incessant or chaotic mental chatter, trying to predict or speculate the future, repeating the fear-based narrative that is underlying most of the media currently.
USE THIS TIME WISELY
- Stay Mentally Active: become the master of your mind by putting that incredible processing system to work on engaging activities to stimulate and challenge it, then using meditation and mindfulness techniques to calm and quiet - really take back your control!
- Stay Physically Active : keeping your body moving and engaged in exercise will not only boost those feel good endorphins and your immune system but help reduce stress and calm the mind and nervous system – try a nature walk or a free online exercise class.
- Create a pleasant home office environment: if you can find a location that has fresh air and natural light, keep it orderly and tidy, place a plant or flower nearby.
- Nourish Yourself: Eat foods that give you energy and support, as fresh and clean as possible and try not to skip meals or emotionally overeat!
- Keep up Connection: Find virtual places of connection, pick up the phone and FaceTime your friends, family and colleagues, look for online support groups if you feel it might help.
-Stay informed correctly: with up to date trustworthy information from the Australian Government and World Health Organisation.
Change can be pretty big and frightening right now, on a personal and global scale, however without change things only stay the same and businesses know that change can yield the most positive and unexpected results. We need to accept what is occurring and adapt to our reality, trusting that even if we can't see how this change will manifest there are better times on the horizon. We need to all find mental health techniques that will sustain us. With a healthy mind you can create a healthy body, which will in turn create a healthy immune system which is truly your best defence.
Look after yourselves, and please share this with others to let them know you care. We're in this together.
... ... ...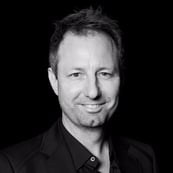 Hi, I'm Craig McDonald; MailGuard CEO and cybersecurity author.
Follow me on social media to keep up with the latest developments in cybersecurity; I'm active on LinkedIn and Twitter.
I'd really value your input and comments so please join the conversation.