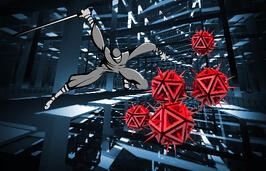 The MailGuard ninjas have been silently protecting customers from a spate of clever phishing emails. Take a look at these nasty critters MailGuard caught.
Fake FedEx Phishing Emails
If you received the email below, would you have believed a parcel was waiting for you? Thanks to a security parameter put in place after the cryptolocker outbreak, this phishing email was stopped before it made its way any further. The email was designed to trick users into downloading a malicious package, likely containing the cryptolocker virus. MailGuard was able to capture and quarantine a significant number of these.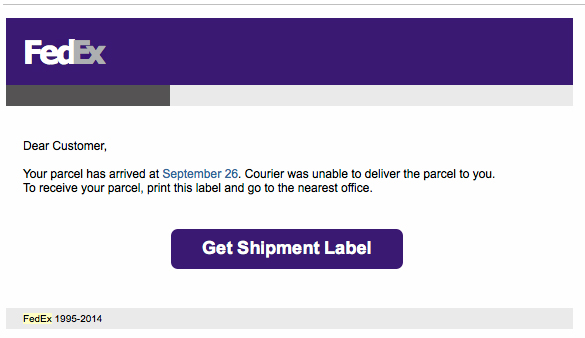 Apple phishing emails
If Snow White taught us anything, it was not to accept suspicious looking apples. In this example an email under the guise of being from Apple or iTunes, was designed to steal your credentials and possibly make purchases using your funds. A large number of these emails were captured and quarantined, along with other similar versions.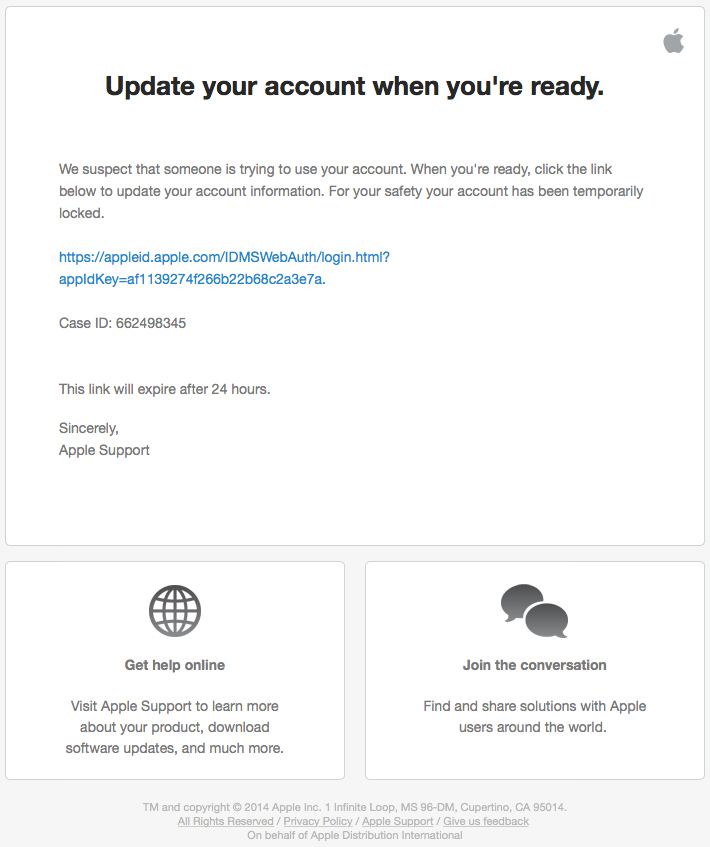 Telstra Name Server Outage, Now Resolved
If you are a Telstra internet customer you may have woken this morning (AEST) to discover that you could not access your internet or emails.
MailGuard discovered that Telstra had a name server outage during our regular network checks.
Following investigation we discovered that they had the same set of nameservers, one of which (adns01.bigpond.com) was not returning DNS queries from outside of Australia.
This meant that servers outside of Australia attempting to send emails to domain names that were being hosted on this nameserver, were unable to send them. Secondary nameservers were available which likely caused the issue to be far less prevalent.
The issue was reportedly rectified by Telstra at 9:50am (AEST)
MailGuard is always on top of any issues that are relevant to our clients.
Be sure to check out our blog weekly for breaking information, and follow us on Twitter, Facebook and LinkedIn.