The latest fast-breaking phishing scam to hit email inboxes is purporting to be from the Australian Tax Office (ATO). The scam email stipulates that a revenue collection agency is working on behalf of the ATO to offer a tax refund to the email recipient. The email asks recipients to click on a link in order to claim the supposed 'tax refund' amount.
Below is an example of the type of email to look out for.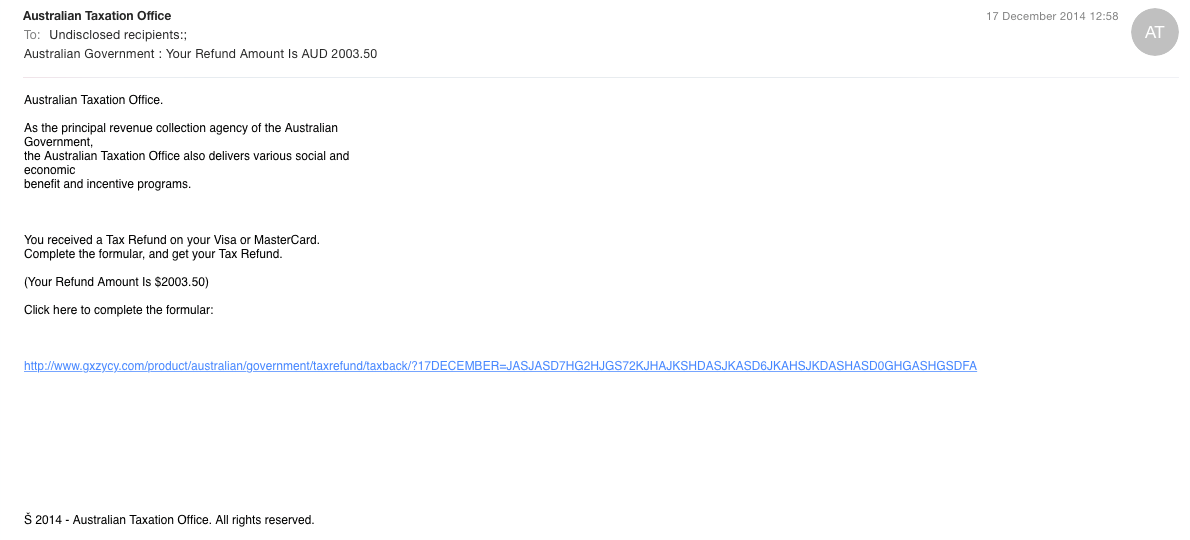 This link contained within the email takes the recipient to a fake website which is an imitation of a legitimate website, taxback.com. The scam is not operated by taxback.com but other persons who are attempting to impersonate them. If you look carefully at website address circled in 'RED' in the screenshot below, the website doesn't contain the genuine domain name taxback.com. or ato.gov.au, and is therefore a fake, non-secure site. Never click links contained within emails that appear to be suspicious. If you wish to visit a particular business website, always type the URL of the legitimate business directly into your browser.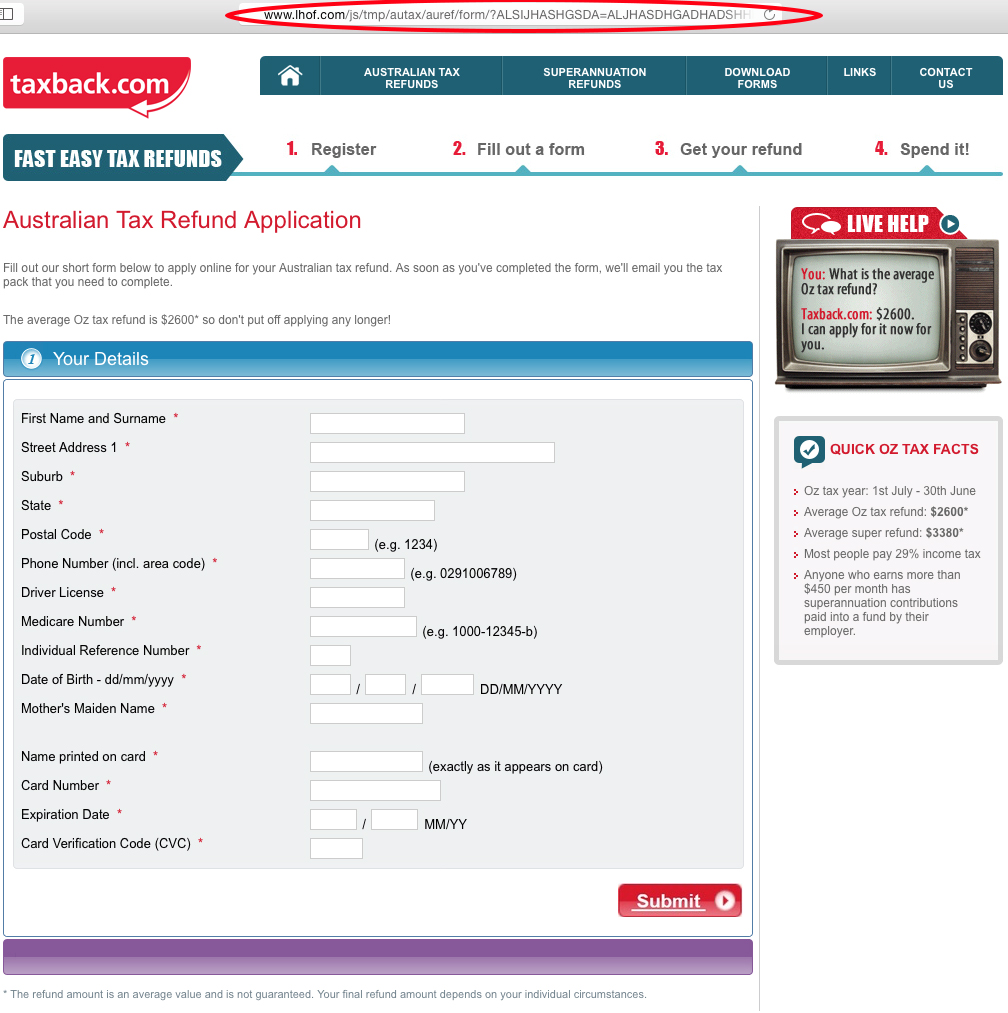 As per standard phishing emails, the aim is to get a person's personal details, and in this instance they are seeking a wide range of private details such as Medicare number, DOB, credit card details, driver's licence and more. These details of course, can be used to steal your identity or to hack into your private accounts. Not to mention the fact they will be stealing your credit card details.
Under no circumstances should you ever fill out any personal information on this page or on any other suspicious looking sites. If you receive this email, it is advised that you delete it immediately.
These types of emails target business email users as well as personal email users, so keep in mind that if you receive an email promising money when you are not expecting one, it is highly likely to be a scam.
Need more tips for identifying fake emails? You can find out more at our blog Don't Click That! Your Guide To Cyber-attacks And Tips For Being Cyber Safe Within Your Business.