Checking your emails at work, at home or on the go? Here is a deceptive and malicious email you need to be aware of.
NSW Office of State Revenue Scam
There is nothing worse than getting a speeding fine. What's even worse is go to do the right thing and pay your fine, only to realise that you have been scammed. The example below is of the most recent scam purporting to be from the NSW Office of State Revenue.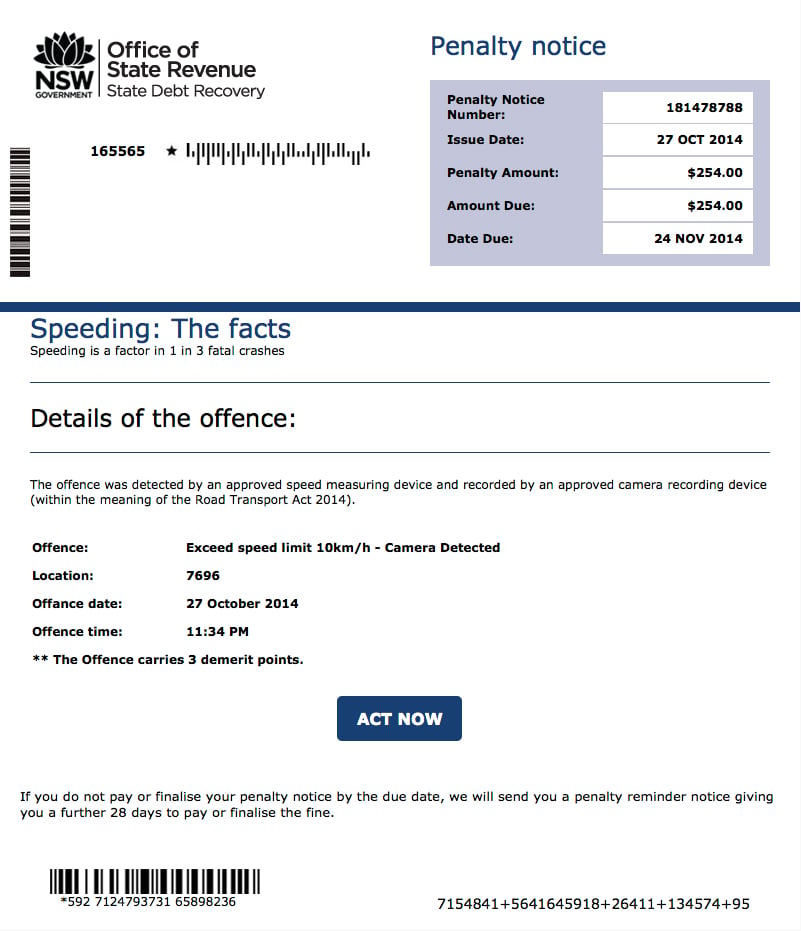 The email has been constructed using real web assets obtained from the official website. When the recipient clicks the 'ACT NOW' button they are redirected to a fake website, which has been ripped straight from the genuine website.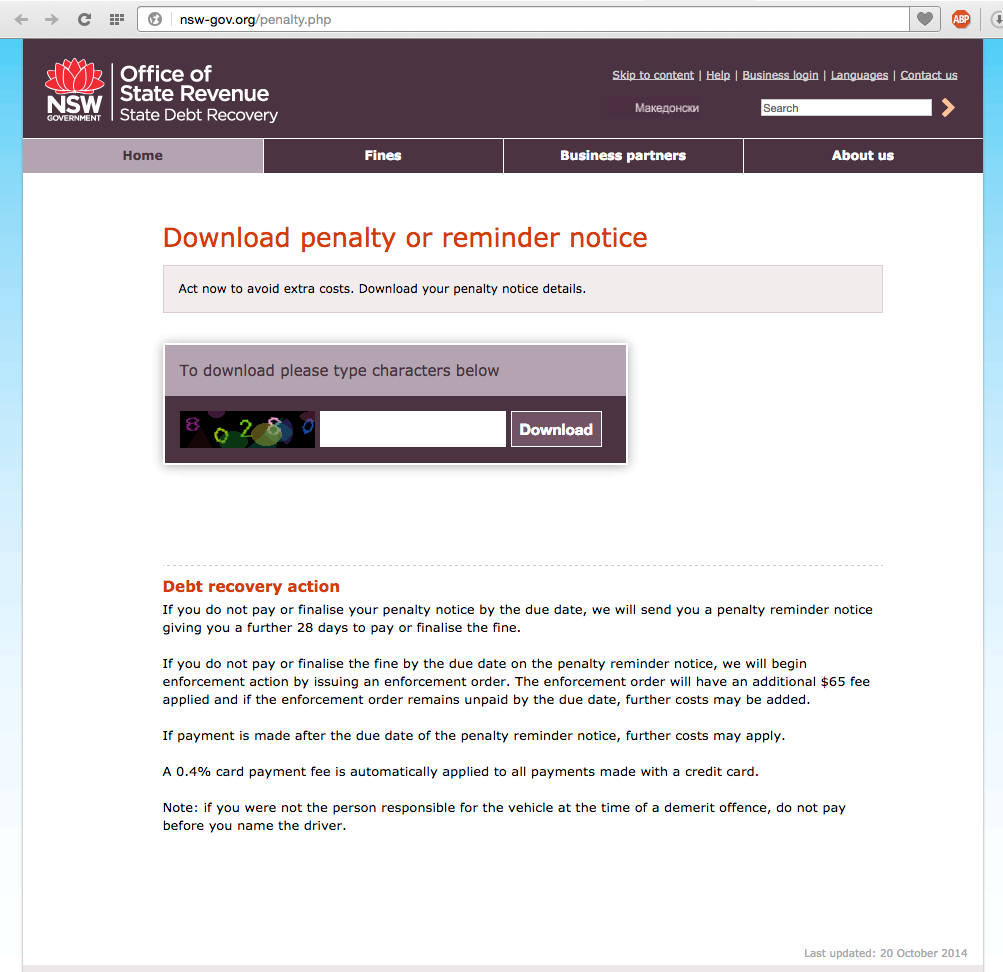 If you were to download the supposed "penalty notice", you would actually end up downloading a legitimate looking zip file which contains a virus.
There are some key points which indicate that this email is fake.
1. The email has not addressed the recipient by name.
2. The email cites a traffic offence, however there are no car registration details mentioned.
3. The location is just a number, and not an actual location. You should be able to instantly recognise if you have been in that particular location or not.
4. Hovering over the ACT NOW button, you can see that the link is directed to a WP (WordPress) site, and not a legitimate government website.
5. The official website address is sdro.nsw.gov.au while you will see the fake one is nsw-gov.org.
6. If you do visit the official website they have issued a scam alert, stating that the SDRO does not issue penalty notices or penalty reminder notices by email.
Need more tips for identifying fake emails? You can find out more at our blog Don't Click That! Your Guide To Cyber-attacks And Tips For Being Cyber Safe Within Your Business