Malicious files can masquerade in any form, and cybercriminals often take advantage of this fact when tricking innocent victims.
A fraudulent fax email designed to infect computers is currently hitting inboxes. Sent from a forged titaniumvfax.com address, the email is titled 'New fax received from …'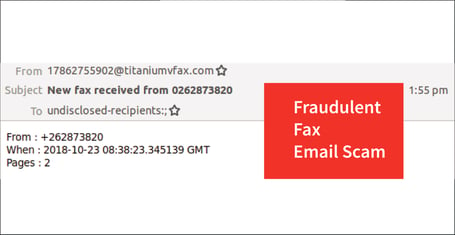 The body of the email is relatively simple. It informs recipients that a new fax has arrived for them and contains an XLSX file attachment.
Upon opening the attachment, the document directs the user to enable editing and macros to view the document's contents in their entirety.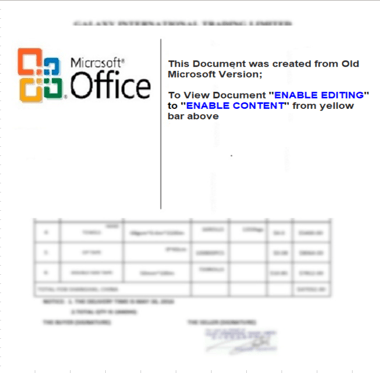 Once the user enables the macros, the macros are understood to infect the victims computer.
MailGuard understands the titaniumvfax.com address was forged by cybercriminals as the SPF record in place for the domain is misconfigured and unable to be checked to confirm if the sending server is an expected source of emails for the domain.
One email
Doing business online opens up opportunities for collaboration on an unprecedented level, but with that opportunity comes significant risk. Cybercriminals use simple scam emails to infiltrate organisations with malware and attack them from the inside.
All that criminals need to break into your business is a cleverly worded email. If they can trick one person in your company into clicking on a malicious link they can gain access to your data.
For a few dollars per staff member per month, add MailGuard's cloud-based email filtering protection to your business security. You'll significantly reduce the risk of new variants of malicious email from entering your network. Talk to an expert at MailGuard today about your company's cybersecurity needs: expert@mailguard.com.au
Stay up-to-date with new posts on the MailGuard Blog by subscribing to our email updates.