A common target for cyber criminals are online banking users. A large number of emails quarantined and analysed by MailGuard recently have identified some interesting scams circulating.
The first notable phishing run appears to be sent from the American Banking giant, Wells Fargo. The email contains the subject line 'Online Check Deposit' with information contained within advising the recipient that there is a large sum of money to be deposited into their bank account.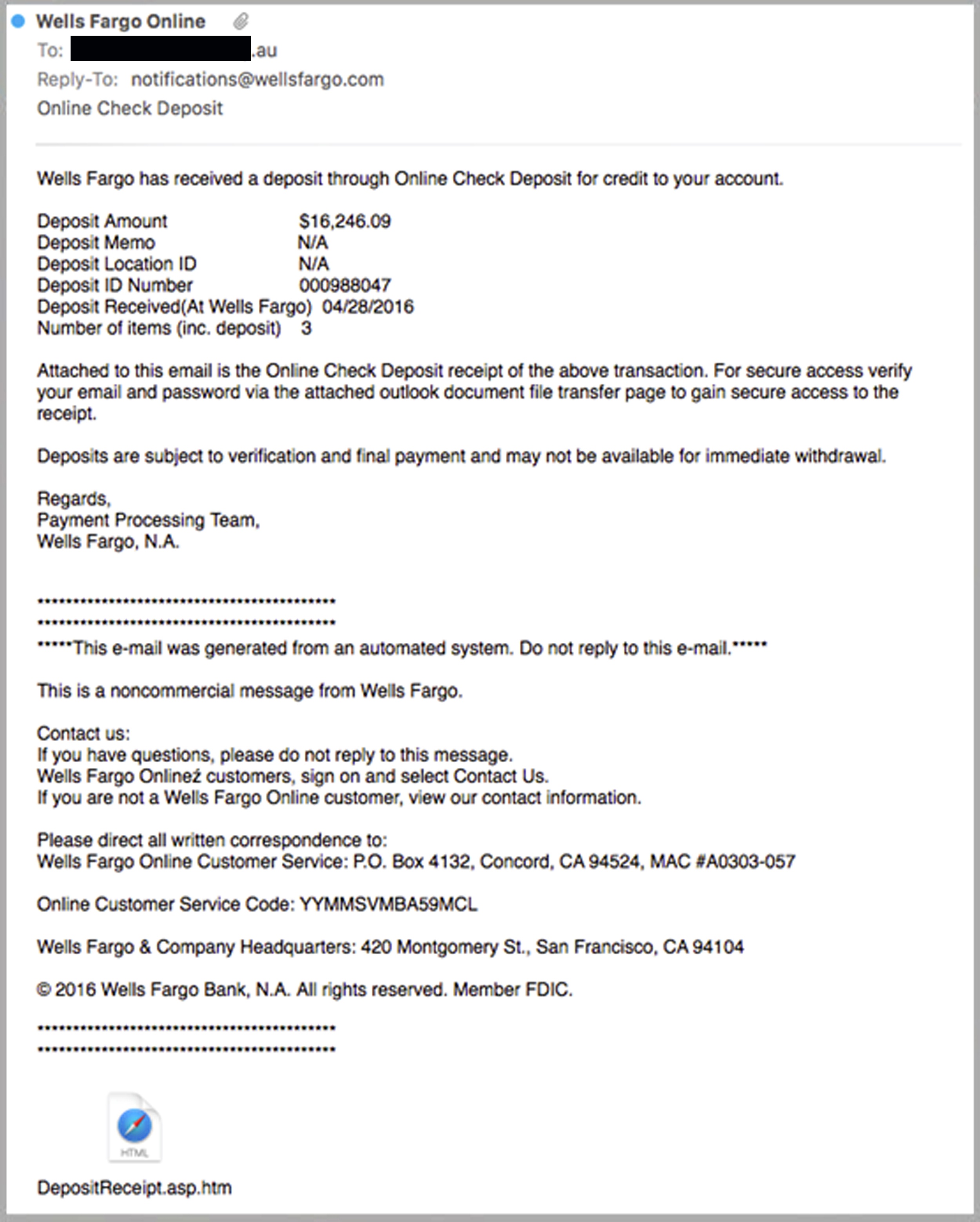 The action required by the recipient to receive the funds, is to open the .htm attachment. The instructions are to verify your email and password via the 'outlook document file transfer page', which when opened, re-directs users to a phishing website.
Here is a sample of the fake landing page: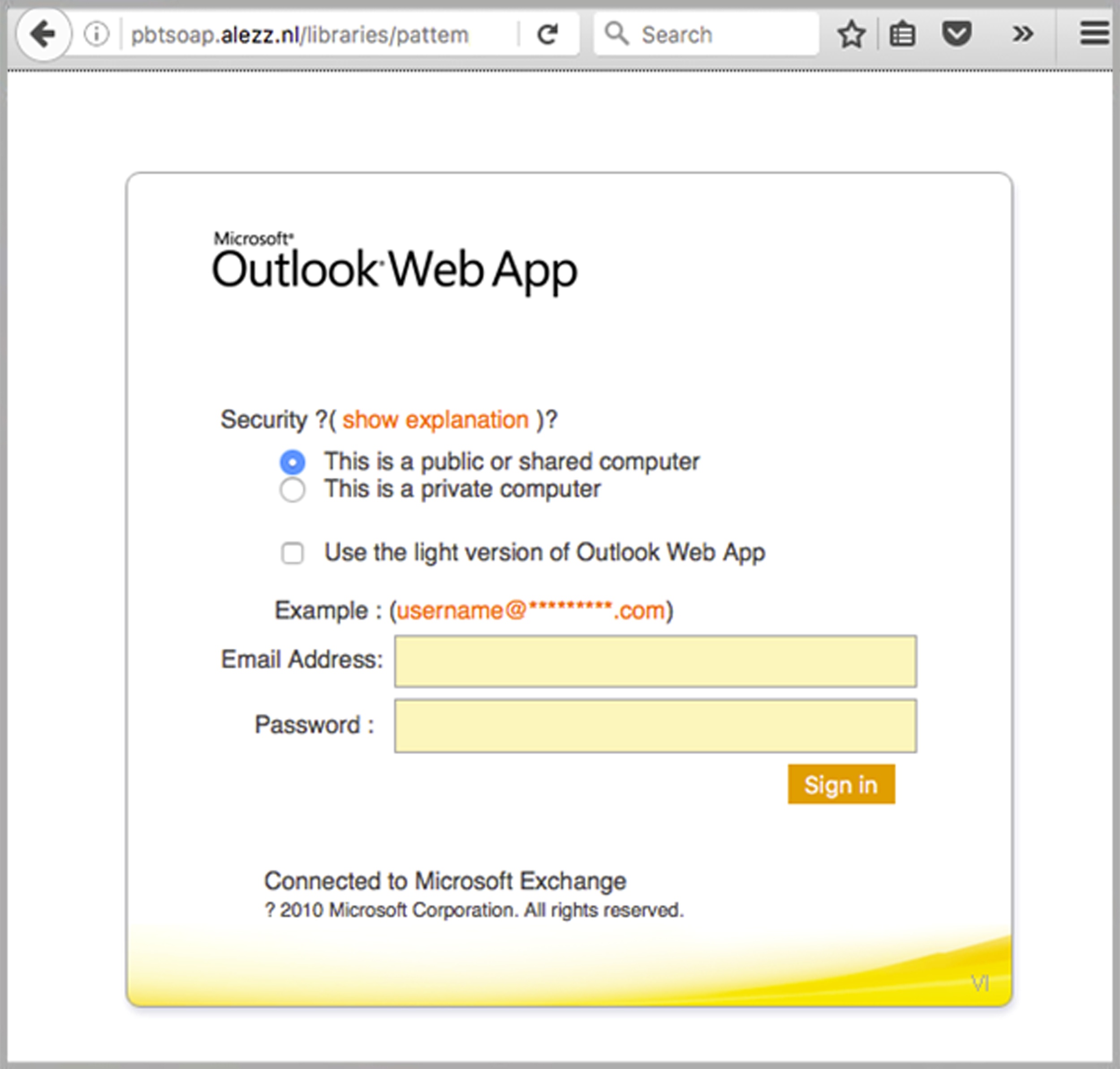 The second notable phishing scam was purported to be sent from ANZ bank. Although ANZ email scams are frequently detected, this one was most interesting due to the fact the cyber criminals have forged the anz.com.au domain with the email appearing to be sent from no_reply@anz.com.au.
Here is a sample phishing email: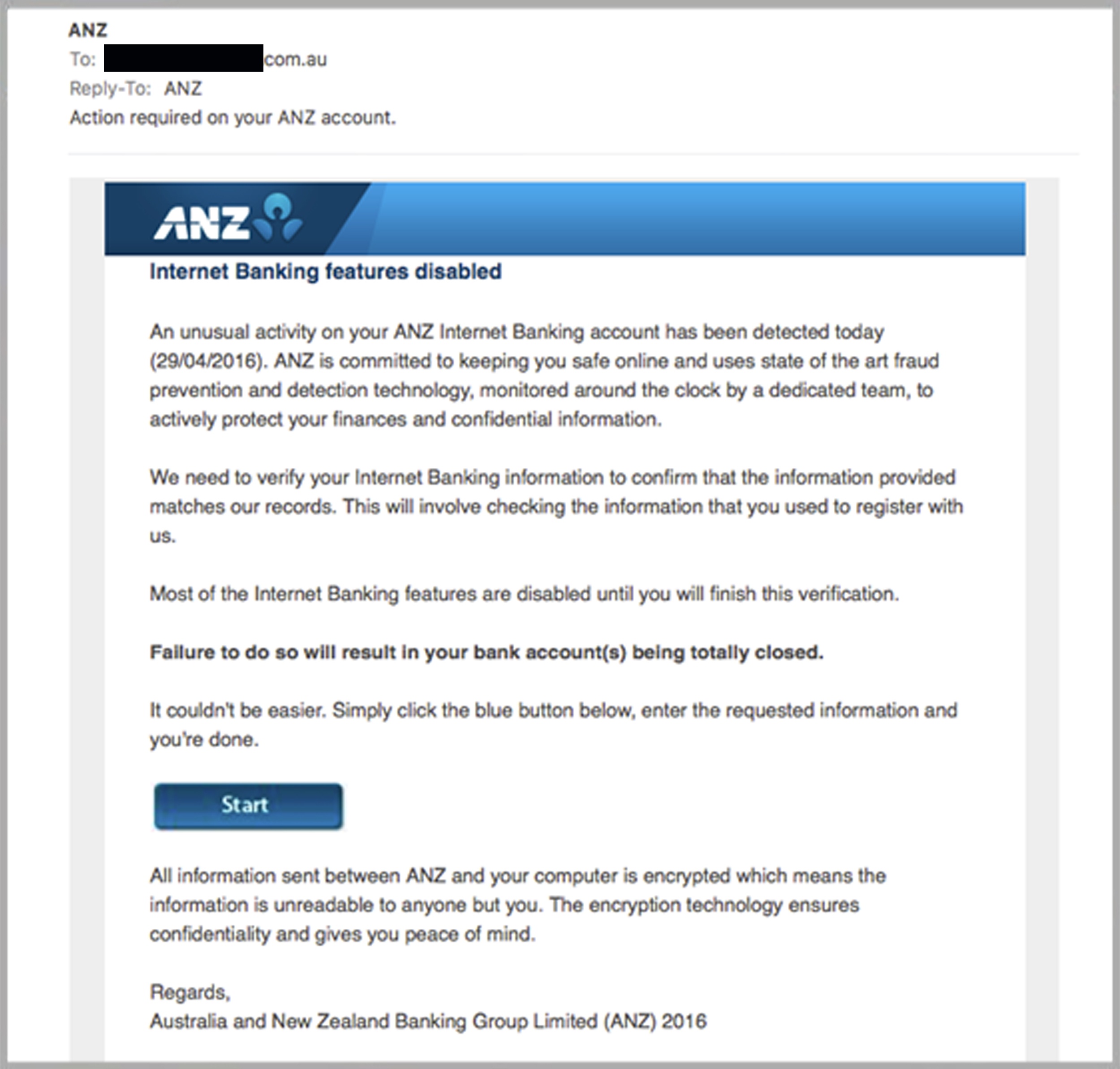 The email states action is required to keep the account from being closed down following supposed unusual activity on the account.
Here is a sample of the landing page users are redirected to:
The URL is similar to the legitimate online banking site - www.anz.com/personal/ and can easily confuse users.
The scam aims to steal login credentials and follows on to ask for credit card details and date of birth.
The third scam in a recent string of phishing emails purporting to be from banks, is one where cyber criminals are impersonating the Westpac bank.
Here is a sample of the email: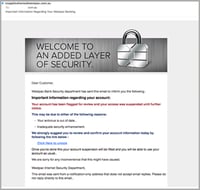 Here the header has been forged to appear from westpac.com.au. As also seen in a recent phishing spate, spammers are again seeking to obtain the telephone pin of the account.
The email scam suggests that the recipients account needs to be unlocked by verifying all their banking information.
Here is a sample of the landing page users are directed to: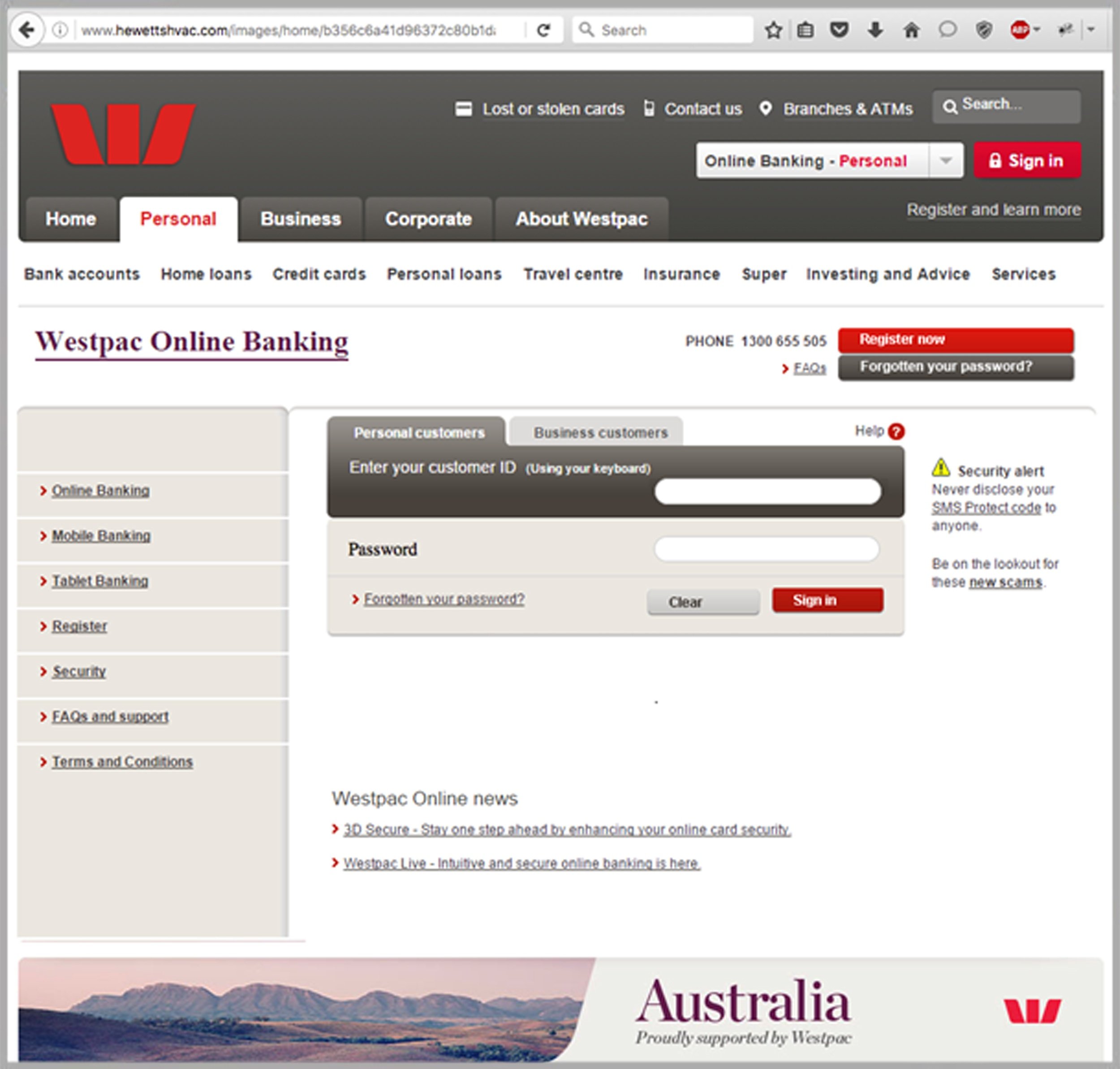 The scam continues to try and phish the user for account credentials, telephone banking PIN and date of birth.
Protection against phishing emails
To protect your business against scams like these banking phishing emails:
- Beware of emails that contain grammatical or branding errors, but purport to be from reputable organisations that you weren't expecting.
- Are not addressed to you personally.
- Always hover your mouse over the links contained in emails in order to check their legitimacy – don't click them unless you are sure they are safe.
- To ensure complete safety, type the URL into your browser or navigate through Google search to find the actual website and then enter your credentials.
- Be particularly wary of emails asking you to supply personal details that the purported organisation should already know, especially those which ask for credit card or bank account details.
- If you are ever unsure if an email is legitimate, contact the bank directly before filing any details in online or clicking links contained within an email.
You can find more tips on identifying email scams by subscribing to MailGuard's blog.
Adding a cloud-based email filtering solution will prevent scams like these phishing emails from reaching your inbox and getting in front of your team.
Keep up to date on the latest email scams by subscribing to MailGuard's weekly update or follow us on social media.