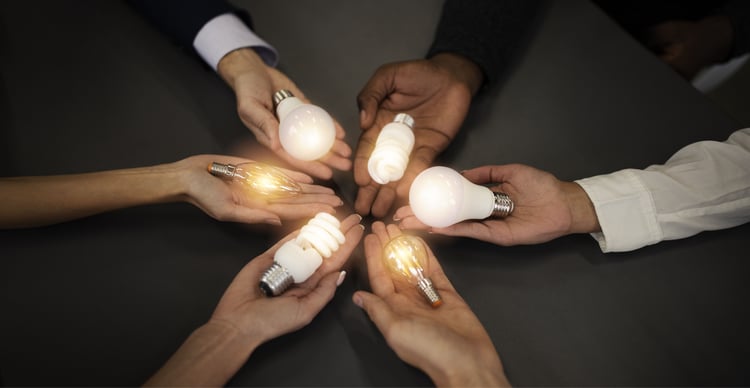 While launching Microsoft's Digital Defense Report earlier this year, Tom Burt, Corporate Vice President, Customer Security & Trust succinctly summarised the importance of "shared information and partnerships" in helping businesses remain protected amid a period of heightened cyber risk:  
"Even with all of the resources we dedicate to cybersecurity, our contribution will only be a small piece of what's needed to address the challenge. It requires policymakers, the business community, government agencies and, ultimately, individuals to make a real difference, and we can only have a significant impact through shared information and partnerships.   
I've always believed that successful cybersecurity outcomes require collaboration – and 2020 gave us more of an impetus to do so. It was a transformative year in the field of cybersecurity. From a spike in targeted, sophisticated email threats, to the Zero Trust security framework becoming a key business imperative, the cyber landscape changed in a myriad of ways. We were all thrust into a new & uncertain environment and challenged to respond quickly, learning and sharing several lessons & best practices along the way.
Over the course of the year, my team and I collated the latest threat intelligence, key cyber learnings & valuable lessons in a variety of resources – in the form of thought leadership, whitepapers, case studies, infographics and many more.
As you continue to assist businesses in paving the way forward and helping them develop a cyber strategy for 2021 & beyond, here's a round-up of some of those assets. Sharing these lessons from the past with your customers can help to develop more strategic & well-informed discussions for the future, ensuring their businesses are well placed to navigate the cyber challenges of a new, post-pandemic world.

You can check out the full list of available resources in our Partner Blog.
As we enter a new year, let's keep working together to not only provide our customers with the technological capabilities to fight cyber-crime, but also the knowledge to boost their cyber resilience. True power lies in information and a critical mass of people. It's as simple as that. Let's not forget the value of partnership, shared information and collaboration at a time when they are needed the most. I'll leave you with a quote from Robert S. Mueller, III, former Director, Federal Bureau of Investigation (FBI), which I shared in my book, "Surviving the rise of cybercrime":   
"We must continue to build our collective capabilities to fight the cyber threat…we must share information…we must work together to safeguard our property, our privacy, our ideas, and our innovation. We must use our connectivity to stop those who seek to do us harm."   
Stay safe. I would love to hear what you're doing to stay in touch with your customers, and to share threat intelligence and security best practices.   

Talk to us
MailGuard's partner blog is a forum to share information and we want it to be a dialogue. Reach out to us and tell us how we can serve you better. You can connect with us on social media or call us and speak to one of our consultants.
Australian partners, please call us on 1300 30 65 10
US partners call 1888 848 2822
UK partners call 0 800 404 8993
We're on Facebook, Twitter and LinkedIn.